Asefi brothers take another stab at federal market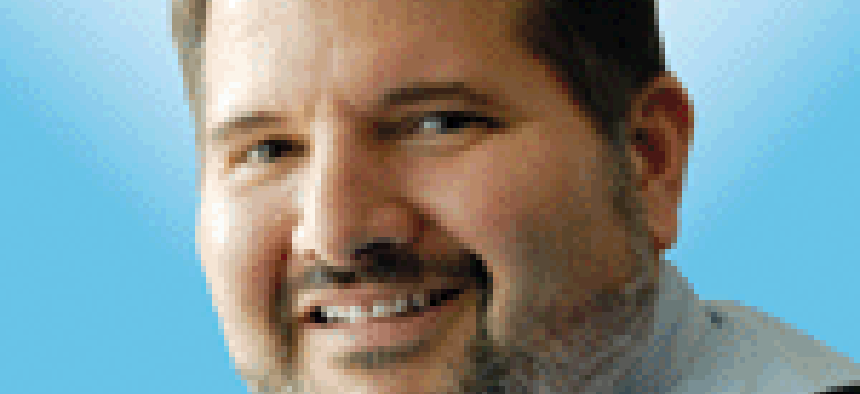 You'd think that, with sequestration and all the other uncertainty around federal budgets, now is not the time to get into this market.
But Tom and Tony Asefi just couldn't resist, with their nearly 20 years of life in the trenches of contracting.
After selling their company, GAITS Inc., to FedCap Partners in 2012, they are back in 2013 with a new strategy and focus in the market.
While still running GAITS, they created ACI, a company that focuses on the commercial IT market. The brothers are co-CEOs. They are using that as a platform with which to go after the federal health care market, specifically in the telemedicine arena, and have created ACI-Fed.
The niche doesn't conflict with their non-compete agreements tied to the sale of GAITS.
"We saw a requirement in health IT for telemedicine," Tony said. "We see a lot of vets coming back and living in remote areas where it is hard to get access to the health care they need."
Their plan is to work as a systems integrator, tying together various IT and communications products and services to serve patients who may live hours from the closest Veterans Affairs facility.
Tony described a hub and spoke of the type of scenario where smaller health care facilities, that are closer to the patients, are tied back to the hub where the doctors are. By connecting the smaller and closer facilities to the larger facilities, patients can see a wide variety of specialists and have tests and examinations performed.
ACI's role will be to integrate the equipment and services needed to make that scenario a reality, he said.
Beyond Veterans Affairs, they also see opportunities in Health and Human Services and NIH. Families and older patients can benefit from the creation of these kinds of health care delivery systems, he said.
The big lesson learned from their years at GAITS is how important it is to create efficiencies for the customers, Tom Asefi said.
At GAITS they had the company certified in ISO and CMMI standards to bring discipline to their processes.
"It's not just a logo you put on your website," Tom said. "If you create efficiencies in your company and pass those on to your customers, you can get a lot of work done."
The current market conditions also create opportunities. "This is a time when the government needs great partnerships and they need efficiencies," he said. "As a company you have to keep overhead low, you have to work with industry partners and you have to provide professional solutions."
As they move their strategy forward, the brothers are looking at making small acquisitions, and they are considering making the company employee-owned.
"We think it will be a plus if the customer has a bunch of owners working for them," Tom said.