$15B ITES-3: Just the latest of too many IDIQs?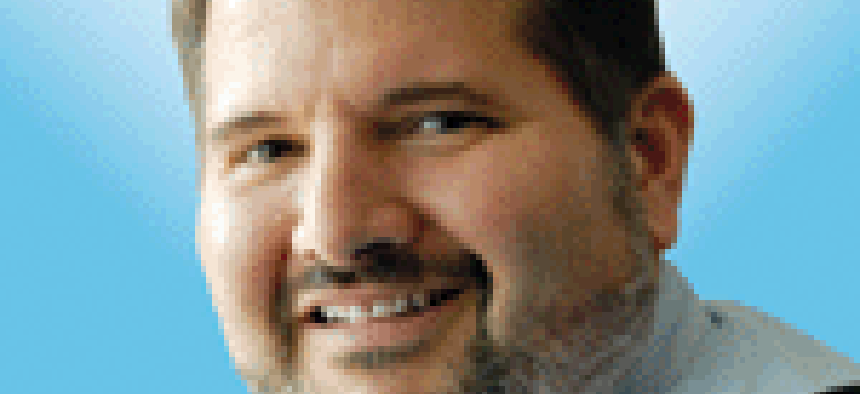 The growing number of large task order contracts has sparked a debate among readers over when the line gets crossed from enough to too much.
A fiery debate is underway on our site over the proliferation of multiple-award contracts.
It got kicked off with our story about a request for information being issued for the Army's IT Enterprise Solutions 3 Services contract, known as ITES-3S.
Comments on that story sparked a blog on whether the government needs another $15 billion contract.
The debate there has focused on a variety of issues with some defending ITES 3, which is the third iteration of a successful vehicle.
Others attacked it because there are so many other IDIQ contracts selling much of the same products and services.
"Should any firm pay several times to bid several different IDIQs that could be done through two or three government wide vehicles? You know who foots the bill in the end. It's wasteful," wrote Mike of Fairfax.
There also were attacks on the large primes, who tend to dominate these big vehicles. The large companies have the resources to bid and win multiple large contracts, which squeezes small and mid-size businesses, the argument went.
But even that view was attacked. "You might just be another [small business] whiner who deserves to fail because you cannot compete," wrote one commenter. That really wasn't nice.
A lot of the comments centered on whether more or fewer large task order contracts are better for the market.
One side argued that more contracts equals more competition, "which theoretically, should help to lower prices. It also gives a wider variety of companies to compete on task orders," J wrote.
"Someone said more vehicles make for more competition. False. More vendors on one contract make more competition," another countered.
But J also pointed out something that I should have made clear in my blog; "You can't point out just the Army without pointing out other agency IDIQ's," J wrote.
The impression that I was ganging up on the Army and ITES was unintentional. ITES is just the most recent example.
One thing that struck me about the comments was that, whatever position one took, almost all the commenters were arguing for increased efficiency and savings for the taxpayer. That they disagreed on how you reached that goal speaks to the complexity and difficulty of reforming procurement.
I don't know what the answer is. I'm not against ITES or any other contract, I just think that agencies should justify why an existing vehicle can't work for them. It shouldn't matter if it is a recompete or not.
Maybe it's needed to preserve competition, or meet some special requirements, but the agency should be able to spell that out. And saving money and being more efficient needs to be a justification.
As one commenter wrote: "What people need to realize in government and in industry is that getting more efficient is not an option. We have deferred it too long, and now we are going to get it the hard way."