Hagel: Good or bad for contractors?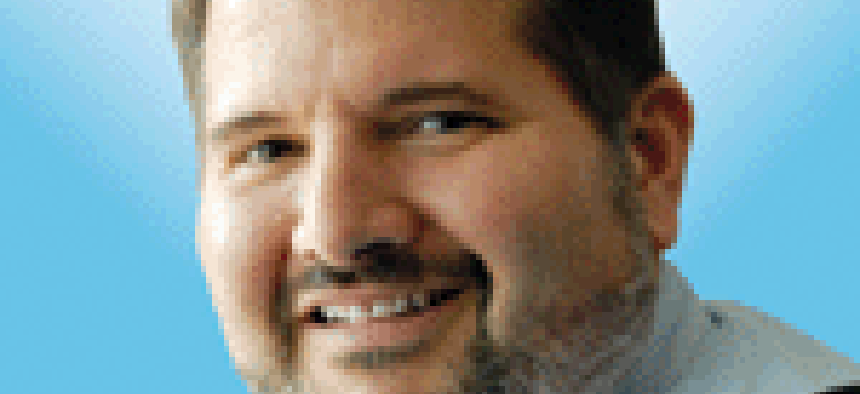 There are plenty of concerns about what kind of secretary of defense Chuck Hagel will make, and how he will impact contractors. Hang on, it might get a little bumpy.
I've taken a very informal survey of executives, as well as others close to the government market, to see what having Chuck Hagel as secretary of defense will mean.
So far, there are a lot of concerns, many of them fueled by unknowns. One universal concern is that there will be defense cuts, but what's not exactly clear to people is how Hagel will implement cuts, and what his priorities will be.
For some, a positive aspect is Hagel's private sector experience. Before being a U.S. senator, he founded a cell phone company. He has also run investment banks and advised hedge funds.
While in the Senate, he served on the foreign relations and intelligence and banking committees; however, he may be best known for his vocal opposition to the Iraq War, when his fellow Republicans were staunch supporters of the effort.
Because he has been controversial, it is hard to separate that, and the politics behind his choice, from his experience and views.
Some of the execs I spoke with are concerned about his stand on Israel, and his position on when is the right time to go war.
"Our good work to date of boxing in bad nation states may be undermined, as they may now think that Hagel will advocate war only as our last resort," said one executive.
When coupled with sequestration, Hagel's views on the need to cut defense spending is troubling, in that he might not be enough of advocate for Defense Department needs.
Some executives voiced concerns that Hagel hasn't shown the management rigor or strength of personality to run the Defense Department, in a time of budget constraints, when it is critical to make good strategic decisions.
One exec called him "flighty and erratic," while another questioned his resolve. "I haven't heard this discussed, but without a stiff backbone on readiness and DOD investment, then I fear the budget fight will result in more cuts than would otherwise be the case under the past defense leaders," he said.
How deep cuts will be (even with sequestration off the table, hopefully) is too difficult to predict, but contractors will likely see a larger decrease in revenue, profits and employee-base than the overall cut, an executive predicted.
He added that one issue that is not being discussed is the growth of DOD's budget that is off limits to cuts (health care, pensions and retirement costs, which account for 60 percent of the budget). The rise in those costs is pushing the Defense Department toward its own fiscal cliff.
If a 10 percent overall cut has to come out of 40 percent of the budget, which is where contractors are, then they will take a disproportionate hit, an exec said.
While Hagel's nomination is getting a lot of attention, everyone in the industry is following all the new cabinet appointments because they are the natural cycle of government, another executive told me.
He said he tells his teams to stay focused on direct clients, and how they can help them with the challenges the new secretary will face.
"Given the uncertainty, budget challenges, and evolution in the DOD mission the next secretary faces, we would hope he looks very seriously to IT as a way to practically enable some of the efficiencies and transformation that need to take place over the next few years," he said.
That comment was probably as close to a consensus as I've found so far: Trepidation, but faith in the power of IT, no matter who the secretary is.