5 predictions for the 2020 market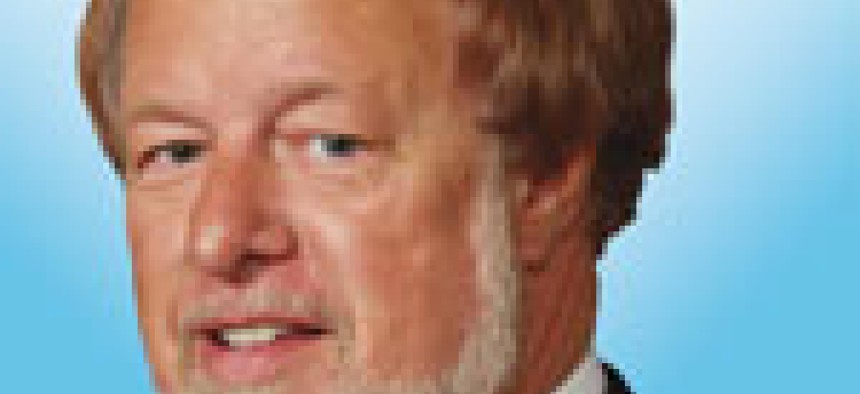 Bob Lohfeld offers predictions on the future of the government market. Will things be better or worse in 2020 — or both?
Capture and proposal management, as a practice and a profession, continually changes. Recently, we asked leading professionals what changes they expect to see by 2020, and I think some of the predictions will surprise you. Here are some humorous as well as common-sense extensions of where we are today and what you might expect to see in coming years.
Government market
The government push to insource will have disappeared, having been debated and resolved at least once in each of the last three decades. Government and industry will be partners, working together to streamline acquisition processes and reduce wasteful proposal requirements (and time spent on the activity). Government procurement organizations will have been substantially rebuilt. The need for hard-copy proposal submissions will have disappeared or diminished sharply, especially with the push for green computing. I think sophisticated multimedia proposals versus text-heavy submissions will increase companies' competitive positioning (remember the videotape submissions of the 1990s.)
As socio-economic legislation runs its course, the emphasis will shift from the government helping small businesses to large businesses doing this via mentor-protégé relationships sanctioned by government agencies. Performance-based contracting will finally be understood by both government and industry and be increasing significantly, so the need for quality certifications and processes for contractors to meet service-level agreements and performance standards will be on the upswing.
Workforce
The workforce will be more diverse based on population shifts away from cities, and professionals will be employed in a virtual world without regard to where they reside. Baby boomers will be in their 70s and still actively engaged in the workforce either on a part- or full-time basis. New entrants into the workforce at the end of the decade are only 10 years old today. They have never seen a world without the Internet, expect the world to stream to them at light speed wherever they are, and have significant experience using collaborative software to complete projects.
Employees will work on global government projects where work is performed in virtual space and staffed by people from multiple countries brought together for their technical expertise, without regard to cultural or geopolitical backgrounds.
The workforce will be able to support the entire bid life cycle, instead of discrete segments such as proposals or capture. Technology proficiency will be mandatory, and those who are slow to adopt or resist technology entirely will face dwindling prospects.
Business development, capture management, and proposal management will be a recognized, accredited profession with 15,000 people holding accreditations, and the Association for Proposal Management Professionals will be the leading accrediting organization. BD, capture, and proposal professionals will hold multiple accreditations and certifications from leading professional associations, consulting firms, colleges and universities. Professional development training in these areas will be the norm, not the exception.
Process
There will be a strong connection between technology and workflow to enforce process rigor and increase efficiency. BD, capture management, and proposal development processes will become more agile and refined to fit shorter procurement life cycles. We will place renewed emphasis on process maturity. Process optimization will be based on actual measurements taken across multiple capture and proposal efforts and will use statistical analysis as the basis for process change. Companies will implement BD, capture management and proposal development into an integrated workflow management system that serves as the corporate repository to manage all new business pursuits
Technology
Virtual businesses will avoid brick-and-mortar costs, reducing operations costs and increasing their competitive edge. Mainstream companies will exist in virtual space with no physical offices. Cloud computing will be accepted as the norm, IT security protection will be expected, and IT infrastructure will be designed for virtual workforces. Both contractor and government workforces will telecommute, and geographic boundaries will diminish as virtual meetings replace trips to personal offices.
Transportation
While computing will be ubiquitous, we will still be plagued with transportation problems. Traffic will become so congested around major cities that employers will always offer alternative work schedules and telework options. The Washington Beltway will regularly come to a standstill and no longer be considered a reliable transportation corridor. The Tysons Corner area will be in its eighth year of modernizing, and Maryland will be in its 40th year of studying the environmental impact of building an outer beltway. The Silver Line will finally reach Dulles Airport.
As strategic planners, we build our plans for the world we will live in in the future — not the one we share today. I hope these insights help you better plan for your future in capture and proposal management.