New York dares to dream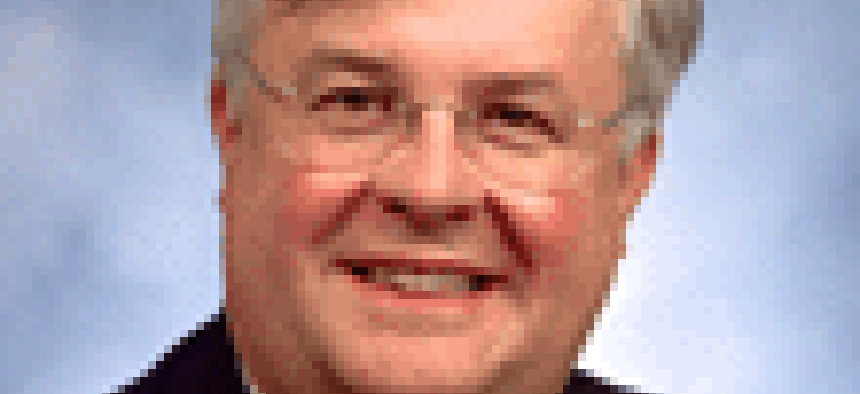 New York has put stringent measures in place to ensure contractor performance on its statewide wireless network, but the winning contractor is confident it can meet the demands of the massive project.
New York has put stringent measures in place to ensure contractor performance on its statewide wireless network, but the winning contractor is confident it can meet the demands of the massive project.M/A-Com Inc. of Lowell, Mass., announced Sept. 26 that it won a $2 billion contract with New York to implement a statewide, wireless, public safety radio network.John Vaughn, M/A-Com's vice president and general manager, said New York's timeline affords the company ample time to complete the project."It's 58 months to complete the whole state. That's a very rational and reasonable length of time," he said.But M/A-Com will get paid only as each phase is completed and accepted by the state.The 20-year deal is the largest statewide public safety communications project in the United States, analysts and industry observers said. The win comes on the heels of M/A-Com's participation in a similar project for Pennsylvania.M/A-Com's team on the New York project includes General Dynamics Corp. and Alcatel USA Inc. of Plano, Texas.Once completed, the statewide wireless network will offer New York agencies radio coverage across 95 percent of the state and on 97 percent of its roads, said Michael McCormack, director of the New York Office for Technology."This is our first significant upgrade to a number of agency radio systems in years, 25 to 30 years for some agencies. So that, from a reliability perspective, is going to be significant," McCormack said. "Secondly, we're going to have better coverage for emergency responders and public safety than what they have today."McCormack called M/A-Com's proposal "overwhelmingly superior" to the only other proposal the state got, from Motorola Inc.The new system will be based on M/A-Com's wireless network platform that provides digital voice, data and interoperability options. The system will be built on a unified IP architecture. It will also allow for networked meetings, or talk groups, McCormack said.M/A-Com, a key unit of electronics giant Tyco Electronics Corp. of Harrisburg, Pa., immediately will begin design work with a team of state radio engineers. It will have six months to finalize the network design and select a community for the first phase of implementation. The likely test community is Erie, along the state's western border, McCormack said.The next phase gives M/A-Com nine months to build the network in the test region. State officials then will evaluate the system, and if it meets their criteria, M/A-Com will be paid for the work done.Another seven months will be spent analyzing the test community, learning lessons from the first implementation and applying those to the design for the statewide system rollout, McCormack said.After the final engineering phase has been completed -- after 22 months -- M/A-Com will get the go-ahead to implement the system, region by region until the entire state is covered, which will likely be in 2010, McCormack said. The order and layout of each region will be decided during the planning phase of the network design, he said.M/A-Com will be paid on a region-by-region basis, McCormack said. "They are only paid for what they've done once we've accepted that particular region," he said.Paying M/A-Com only for accepted work is just one safeguard the state built into the contract. M/A-Com will be responsible for the work, risk and capital outlay under the contract. New York can buy out the system in whole or part at any time, and has the right to terminate the contract without incurring additional costs. Additionally, M/A-Com must acquire a $100 million line of credit.Such safeguards are not unusual, and keeping the project on time is critical, said John Kost, a public-sector analyst at Gartner Inc., Stamford, Conn."It is crucial that the project management team make certain the timing of these deliverables don't slip, either because of vendor action or inaction by the state," Kost said. "Time is money to all parties, and state decision-makers must bring the same sense of urgency to decision-making that the vendor will bring."Other statewide projects under way or recently completed include Arkansas, Florida, Michigan and Ohio, Kost said.New York officials studied the other projects and learned at least one valuable lesson: Don't try to play the role of general contractor, as Pennsylvania did, McCormack said."They found that it was difficult to manage the different players," he said. "In our instance, because we wanted to mitigate risk, we wanted to have one firm that would be responsible for bringing all the various parties together, and it was their responsibility to deliver on-site construction, supplying the radio equipment, management, maintenance and operations, rather than have us manage all those pieces separately."The network will be built to incorporate all state agencies, and will give local governments the option to join. Local jurisdictions can keep their own radio networks and join the statewide system through a gateway that would link the two, McCormack said. The system will be built to handle up to 65,000 users.The new radio network will be used daily as part of the state's public safety system, as well as during emergencies. The system will provide connectivity to enable on-demand and real-time coordination of police, fire, emergency medical and other first responder services.On the eve of the project's beginning, the M/A-Com was up to the task, company officials said. One reason for the company's confidence is that its IP network performed better than expected in Pennsylvania, Vaughn said."We found tremendous flexibility and scalability in our IP network, which is very important in a large statewide system," he said.Staff Writer Ethan Butterfield can be reached at ebutterfield@postnewsweektech.com.

"It's 58 months to complete the whole state. That's a very rational and reasonable length of time." ? John Vaughn, M/A Com vice president and general manager