After protest fight, NCI starts work on largest contract in 10 years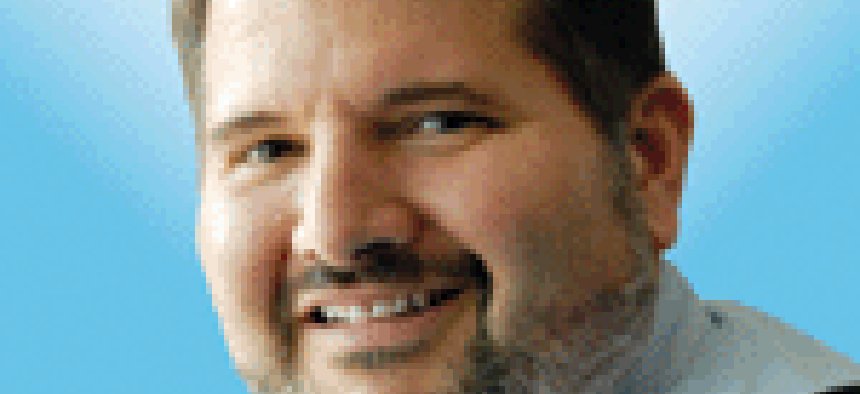 After a long protest battle, NCI Information Systems has begun work on a $269.9 million Defense Department IT contract that is the company's largest in a decade.
NCI Information Systems has made it official that the company has won a $269.9 million contract to support the Defense Department agency responsible for managing DOD's enterprise IT infrastructure. 
The win is noteworthy for two things. It was the subject of a protest fight that went to the U.S. Court of Federal Claims by the incumbent, who saw the contract taken away from them.
For NCI, the win is its biggest award in 10 years and is one validation that its investment in artificial intelligence as an IT modernization tool is paying off.
The protest fight is still on given how incumbent NetCentrics has filed with the U.S. Court of Appeals for the Federal Circuit. The company NetCentrics lost a request for an injunction to stop DOD from transitioning the work to NCI while it appeals the Court of Federal Claims decision upholding DISA's decision to take the contract.
NetCentrics also filed with the commonwealth of Virginia that it lay off 95 people because it lost the contract.
That company did initially win the recompete to support the Defense Information Systems Agency's Joint Service Provider organization.
DISA pulled the award back after NCI protested and charged that NetCentrics had bid a person who no longer was a NetCentrics employee. NetCentrics claimed that they had an agreement with the person to bring him back if they won. The court agreed with DISA's position that it was a "material misrepresentation."
NetCentrics is continuing to argue against that finding, but for now the contract is moving forward with NCI.
For NCI, it is an opportunity to gain more experience implementing its Shai offering of artificial intelligence and machine learning capabilities. The company has built the AI portfolio through a series of exclusive partnerships with commercial tech companies.
The size of the contract also says how far the company has come back from a very rough patch it hit only a couple of years ago.
"We will implement new and innovative technologies, including our NCI Shai framework, to reduce administrative burden, automate repetitive tasks and share knowledge across the enterprise that will enable our team to deliver unparalleled support to JSP customers," NCI CEO Paul Dillahay said in a statement.
Dillahay will share more on NCI's strategy at our Nov. 6 Washington Technology Power Breakfast on the 2020 market outlook.
For DISA's Joint Service Provider, NCI will implement an AI-enabled service desk that will let JSP shift employees' efforts from lower-value to higher-value work. The idea is to help JSP focus more people on mission critical challenges, Dillahay said.