Serco makes $225M deal for Alion Navy business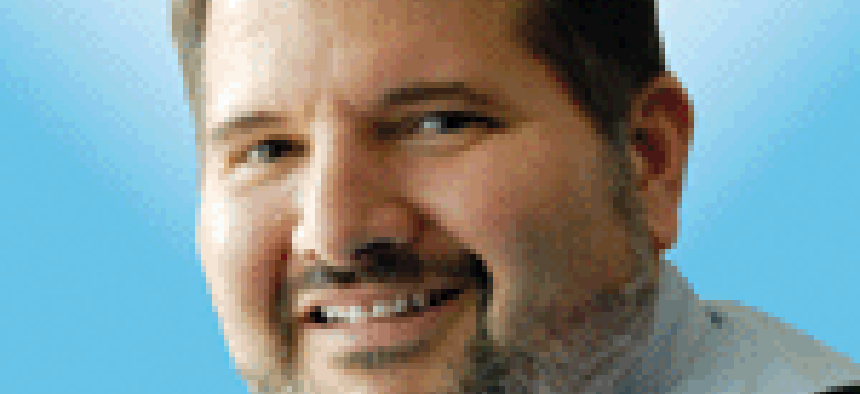 Serco's North American arm has made a $225 million deal to acquire the Navy systems business from Alion Science & Technology.
The deal more than doubles the company's work with the Navy as well as broadens the scope of services Serco Inc. can provide at a time that the Navy is on a growth path to increase the size of the fleet.
"We now can provide full end-to-end lifecycle support for the Navy," Serco Inc. Chairman and CEO Dave Dacquino said.
Alion's Naval Systems Business Unit provides high end systems engineering and design services as well as production support and in-service sustainment. The group brings along $336 million in revenue and 1,000 employees.
Serco is financing the deal with a combination of equity and debt and expects the transaction to close in second half of the year following regulatory reviews, including a review by the Committee on Foreign Investment in the United States. Serco Inc. is owned by U.K.-based Serco Group plc.
The acquisition will bring Serco's Navy work to $776 million in annual revenue, a significant portion of its $1.2 billion in total U.S. revenue.
One of the primary drivers of the deal is the Navy's goal to expand from its current 280-ship fleet to 355 by 2034.
"We've been looking at this particular Navy business for a couple years," Dacquino said. "This is very much a targeted space and we knew exactly the capabilities we wanted."
Serco will pursue opportunities related to new ships and submarines as well as more work upgrading and modernizing vessels in the current fleet.
The U.S. defense market overall is a growing market given that the defense budget has bipartisan support, he said. Serco also factored in the political uncertainty going on in the United Kingdom as it struggles through Brexit.
There is little overlap between Serco's current Navy work and the work Alion will bring, Dacquino said. Much of Alion's work is with Naval Sea Systems Command while Serco is primarily working with Space and Naval Warfare Systems Command. Alion's work also is much higher end with its engineering and design work while Serco's strength is in installation and maintenance.
But Dacquino says the work is very complementary. "Think of what we learn from crawling all over these ships," he said.
The deal also complements the smaller acquisition Serco made in January 2018 when it paid $20 million to acquire BTP Systems, a provider of military satellite and radar systems. "We were below deck and BTP brought us up onto the deck," Dacquino said.
Serco will be able to bring Alion's capabilities to its current customers as well as take its capabilities to Alion's customers. There also are international opportunities with Alion bringing along its work with Canada's Navy. Serco also is working with naval forces in Australia and the U.K., and there are opportunities for Alion's capabilities across all of those customers.
With the acquisition of Alion, Serco sees itself as a stronger, end-to-end full lifecycle solutions and support provider.
Serco also has the advantage of not being a manufacturer, so it doesn't have to worry about organizational conflicts of interest. "We are completely agnostic," Dacquino said. "This was very artfully crafted."
Serco isn't the only contractor pursuing opportunities that will come out of the Navy's expansion plans.
In August of last year, CACI International acquired a Navy systems engineering division from General Dynamics. GD picked up that business when it acquired CSRA in April 2018 and had to divest it to address organizational conflict of interest concerns.
For Alion the sale allows it to focus resources on six core capability areas such as C5 systems, ISR systems, artificial intelligence, cyber, electronic warfare and live virtual constructive training systems, the company said.
The leadership of the Naval Systems Business Unit will move over to Serco. Current senior vice president Vince Stammetti will become a senior vice president at Serco and lead the new business.
For more analysis of the deal, see Ross Wilkers report on the transformation strategies of Alion and Serco.