Commercial tech disruption just beginning in GovCon market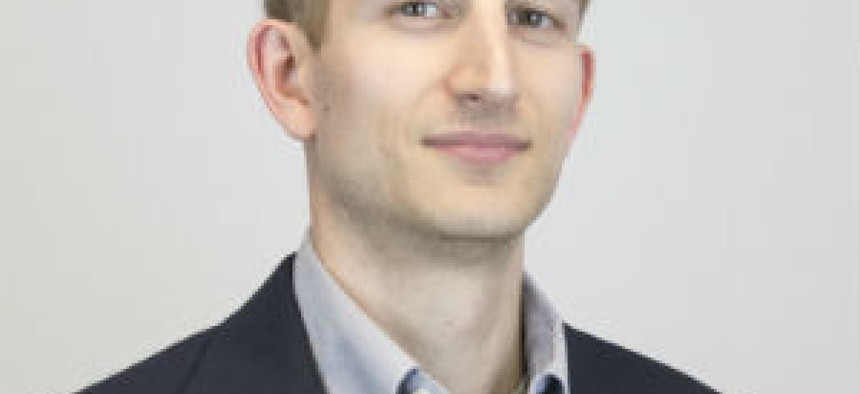 The signs are clear that the government market is headed toward more commercial technologies, but the disruption is only just beginning.
First, a personal note: It does not matter in the grand scheme of things whether the much-touted "JEDI" acronym stays in or not regarding that Defense Department cloud computing contract.
Or even the other one to watch called "DEOS" for cloud-based email and collaboration tools that are available in the commercial market, not unlike the Microsoft Office 365 or Google environments.
Because names don't matter. The end game should be very clear by now: the military and DOD community are all going to a commercial cloud environment in some way, shape or form. After all, the intelligence community made the move five years ago when Amazon Web Services won the CIA's cloud services contract.
As former CSRA CEO Larry Prior said at an August WT breakfast event, Amazon's win of the CIA cloud contract "absolutely, fundamentally changed the marketplace" and JEDI will also "change the landscape a lot and I can't predict how yet."
(End of personal commentary here, now to the actual story)
Several touchpoints came out of the government during 2018 to signal agencies are ready and also being pushed to modernize their technology infrastructures by increasing their reliance on commercially-available tools.
There are, of course, the Defense Department's pair of big-ticket commercial cloud buys. That thrust extends all across government with various initiatives out of the General Services Administration such as the IT Centers of Excellence and e-commerce platform. So-called "Section 804" acquisitions fall under the umbrella of going faster, specifically for DOD to do more rapid prototyping and buys afterward.
There also is growing prominence of alternative contracting methods such as Other Transaction Authority agreements to get technologies from outside the traditional government market supplier base.
But according to Accenture's new "State of Federal IT 2018" report, many agencies report still being held back from even the commercial cloud. Fifty-four percent of the 200 federal IT executives surveyed said they run one-fourth or less of their IT infrastructures in a cloud environment.
So what is holding many of them back? Dave McClure, an Accenture Federal Services principal director and former GSA IT executive, said part of the reason is that agency chief information officers are still figuring out which cloud environment and overall solution set suits their needs best.
"I think that shows a little bit of an advancement in the CIO strategies and the government strategies for how they want to go into the cloud," McClure said. "Those are serious questions that require some thinking through about which cloud environment is best suited, has the right track record (and) has the right kinds of platforms surrounded by applications that make the most sense to hit the ground running."
Cloud is certainly a large piece of the overall thrust for IT modernization and the push for other technologies such as artificial intelligence, analytics and others.
It is one thing to put in place adoption policies and then adopt those offerings, but accelerating it at the scale of a government agency is another matter.
That "adoption-acceleration curve" as described by Ellen Glover, an ICF executive vice president, translates to a lag between agencies talking about bringing in technologies and then rolling them out for usage.
"I still haven't seen a huge adoption in using that on what I could call 'program IT," or running programs on those kinds of platforms," Glover said. "I think they'll make more progress toward that."
Signs that the curve is moving toward acceleration include purchases of enterprise licenses for certain technologies. Then to "see it for real in a procurement, which is a very late sign," Glover said.
"By then, you have to have already been demonstrating that you're faster in that technology and you're ready to do that, and that's the dynamic though. So you have to spend a lot of time in talking to them and having conversations to know that they're far enough along that you're going to see it in the next RFP, and not have it be a surprise," she said.
ICF may be one example of a services company that is ready to ride that wave of change and be ahead of it given its almost equal public sector and commercial footprints. But they are far from the only government market player that is thinking through how to do that.
Other government contractors have gone as far to re-wire their businesses in anticipation of a wave of commercial technology adoption by agencies.­­ Boeing and Lockheed Martin have venture capital arms that invest in companies who make technologies perceived as disruptive to the market and to Boeing and Lockheed themselves.
Among the large aerospace-and-defense primes, Raytheon's government services business has been among the most aggressive in partnering with technology companies not viewed as regular participants in the public sector market.
Dave Wajsgras, president of the Raytheon intelligence, information and services business, said IIS has three options at its disposal to cultivate that ecosystem: partnerships, acquisitions and venture investments like the one it made earlier this year in small satellite company HawkEye 360.
IIS is disrupting itself within a larger blue chip defense company and that process was "clumsy" but necessary to adapt to the changing landscape, Wajsgras said.
"The customer is not just talking about this 'need for speed,' they are actually acquiring capabilities that way," Wajsgras said, citing the 804 reforms and others but also cautioning that they do not work for all acquisitions.
"Even in the traditional processes, they're doing a pretty good job at taking out a lot of the bureaucracy. So if you don't disrupt yourselves with bringing these advanced capabilities to the fight, you may or may not be around in a few years from now."
The federal systems integrator and services provider remains a critical role in helping agencies move to the future regarding their technology environments, according to Tony Bardo of Hughes Network Systems.
Hughes partners with many of the prime carriers on the GSA's potential 10-year, $50 billion Enterprise Infrastructure Solutions contract that succeeds the Networx vehicle for telecommunications services.
Bardo, assistant vice president of government solutions at Hughes, said EIS can be a prime example of how that SI community can bring their offerings to bear for that next-generation telecom environment.
"There was always this concern that the integrators were saying 'GSA: you're not letting us in this business.' GSA never said that, GSA would always say 'Here's the requirement: if you've got the infrastructure or way to meet these requirements, we're not saying anyone can bid or anyone can't bid.'"
EIS is different than its predecessors given new managed broadband and other technologies and services available today.
Against that backdrop, Bardo said "these systems integrators can be very adept at working with the new tools and partners to put together a solution."
"Nobody should count them out from providing real value here," he added.