TeraThink, Dominion merge to create larger platform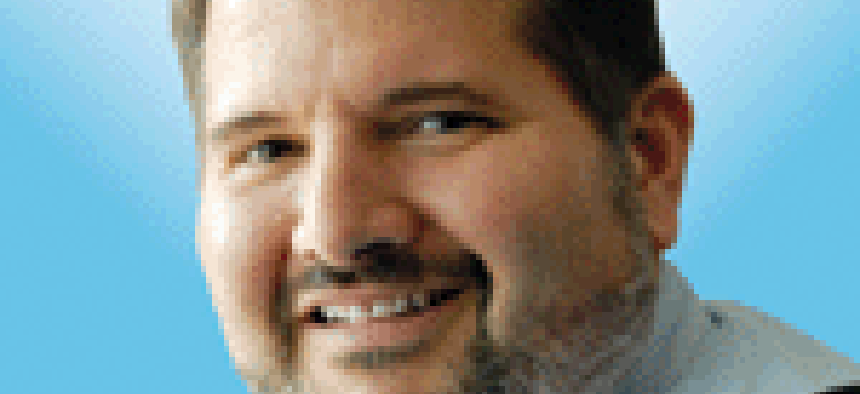 In one of those rare mergers of equal deals, TeraThink Corp. and Dominion Consulting have agreed to combine operations and create an $80 million-revenue per year entity.
The merger creates a new company that will retain the TeraThink name.
TeraThink's current CEO Paul Lombardi is now chairman. Dominion's president Dan Maguire is CEO, and its chief operating officer Tim Spadafore is president and COO.
"This merger brings together two like-minded companies, and their employees, to better serve and transform the missions of our customers," said Lombardi said in a statement.
The companies are combining their skills around customer transformation, automation, agile development, enterprise applications and cloud computing.
Major customers include the Pentagon's Washington Headquarters Services, the Joint Staff, Defense Logistics Agency, and the Justice, Homeland Security and Agriculture departments. The company's revenue will be evenly split between defense and civilian customers.
The investment bank Houlihan Lokey acted as an advisor to TeraThink and the investment bank KippsDeSanto worked with Dominion.
True mergers are rare occurrences in the federal space, even though many companies use that term to describe their acquisitions.
One of the keys is the melding of the management teams. What you see with TeraThink and Dominion is similar to when Salient merged with CRGT to create Salient CRGT in 2015. There we saw one CEO remain CEO and the other CEO become president. That structure remains in place.
The companies will argue that the combination of Computer Sciences Corp.'s public sector business with SRA International was a merger, as was the combination of Leidos and Lockheed Martin's IT business. But the complexity of those deals makes me hesitant to tag them mergers.
But even if you count those as mergers, there still are precious few that qualify. And now TeraThink and Dominion Consulting are in that rare company.