What 2014 M&A activity says about today's market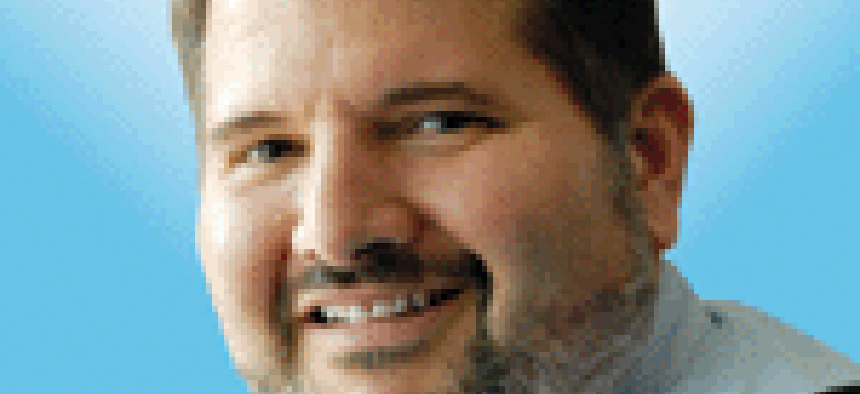 There are a lot of different ways to look at our annual mergers and acquisition roundup.
You can look at specific companies and see what they are buying, or you can look at the sellers and see who is exiting the market or moving up into a larger enterprise.
Not surprisingly, the most popular acquisition targets are companies with analytics, cloud and cybersecurity capabilities as well as companies with contracts and relationships in the intelligence market.
It is also interesting to look at the volume of deals. In 2013, we tracked 71 deals. In 2014, the total is 79 -- a nice increase but not a huge jump.
Part of the story with the deal volume is that it took a while in 2014 to recover from the chaos and uncertainty of 2013. When we faced a government shutdown, sequestration and delays in funding, it was hard for companies to commit to make an acquisition.
On the seller side, there was the need to get in shape for a sale. That was nearly impossible to do when there were so many contract delays and other unknowns in the market.
We saw a spat of deals in the first quarter of 2014 when 21 transactions closed. These were probably companies that were ready to sell in early 2013, but had to put it off until the market settled down.
The volume dropped off in the second and third quarter when 18 and 14 deals closed, respectively.
Then we saw a big jump to 27 closed deals in the fourth quarter, which tells me that companies spent a good 12 months or so getting over 2013 and getting ready for a sale.
The volume in the first quarter of 2015 has been heavy. We saw 19 deals announced in January and February. Some of these have closed and some haven't, but it tells me that 2015 likely will be a very busy year for deals.
Companies that delayed making buy or sell decisions in 2013 have spent the last year getting things together to be ready to move. That prep work is shining through in the increased volume of deals that we saw in the fourth quarter of 2014 and so far in the first quarter of 2015.
Another important way to look at the list is who the buyers are.
In 2014, 29 of the 79 deals involved a buyer on the Washington Technology Top 100. Compare that to 2013, when only 12 of the 71 deals involved Top 100 companies.
This tells me that the larger players are getting more aggressive about adding capabilities, moving into new segments of the market and, in some cases, simply adding scale.
We also have more companies making multiple deals. In 2013, the number of companies making more than one deal was four. In 2014, that number rose to nine, and of that nine, four companies closed more than three deals.
One of those multiple dealmakers was Lockheed Martin, which closed four acquisitions, and all of them indicate where the company sees its growth coming from – cyber, health, national security and intelligence, and space.
The company was named the Dealmaker of the Year.
The acquisition of Industrial Defender, in particular, shows how Lockheed sees the intersection of cyber and critical infrastructure protection as an important market. It also helps the company penetrate adjacent commercial markets in oil and gas, utilities and the chemical industry.
You have to love Vistronix, another multiple deal maker with three acquisitions. They all closed on the same day and instantly created a strong intelligence platform for the company.
Vistronix was picked a top dealmaker for its acquisitions. See our slideshow of all the best deals of 2014.
Another trend the roundup reveals is that private equity continues to find the government market an attractive place to do business. In 2014, nine deals were made by private equity firms that made an acquisition to create a new platform.
This doesn't count the 10 other private equity-backed platforms that were created in previous years that remain active acquirers.
And finally, one company stands out to me by their absence from the roundup, and that's CACI International, a company that always seems to be making deals.
But in late 2013, they made the biggest acquisition in their history -- an $820 million deal for Six3 Systems -- so taking some time off to digest Six3 is the reasonable thing to do. But it has been over now, so don't be surprised to see some deals out of CACI in the coming year.
One thing our annual report is a great example of is how dynamic the market is. No one is sitting still.