USIS and the private equity roller coaster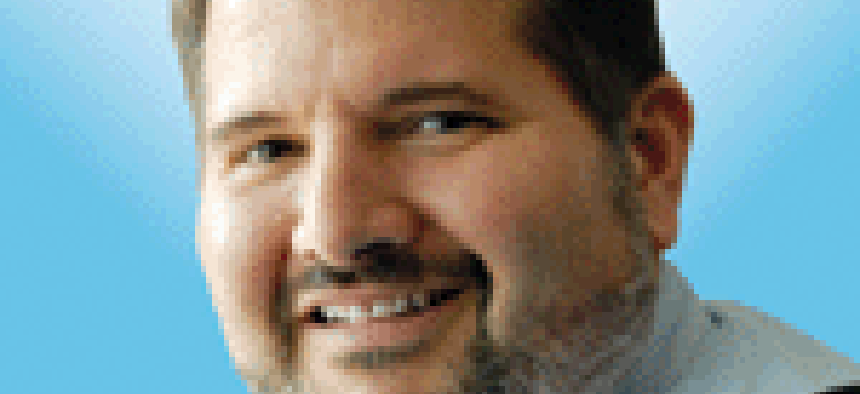 Private equity in the government market has had a wild couple of years. Some large investments that I hailed as blockbusters just haven't panned out the same way as some of the deals of the late 1990s and early 2000s.
The market has contracted. Budgets are tighter. There is an overcapacity of services companies. And frankly, some private equity firms probably overpaid in the first place.
The deal between PAE and U.S. Investigations Services shows just how tough the market has been for private equity backed companies.
For a while, USIS was a high flyer, but the company took some serious lumps as the market contracted and it ran into management issues with its background investigation business.
This timeline tracks their rise and fall:
1997 – USIS was privatized by the Office of Personnel Management, creating an employee-stock-ownership plan of about 600 employee-owners.
1999 – The Carlyle Group, the biggest private equity group in the federal market, made a minority investment in the company.
2003 – Carlyle and private equity group Welsh, Carson, Anderson & Stowe bought out the employee-ownership. Carlyle invested $172 million and WCAS invested $545 million, for a total of $717 million.
2007 – Providence Equity Partners pays $1.5 billion to WCAS and Carlyle for USIS.
2009 – Providence creates Altegrity to act as a holding company owning USIS and other acquisitions – Kroll and HireRight.
2013 (June) – Edward Snowden, an NSA contractor, whom USIS investigated as part of his security clearance process, leaks documents about U.S. surveillance operations.
2013 (September) – Aaron Alexis kills 12 at the Washington Navy Yard. USIS was involved in his background investigation.
2013 (October) – The Justice Department joins a whistleblower lawsuit investigating allegations that USIS submitted background investigations that it claimed were complete when it knew they were not. The allegations covered actions from 2008 to 2012.
2014 – USIS forced to shutter its background investigation business, laying off 2,000, after the Office of Personnel Management cancelled its contract in the wake of revelations that its networks had been hacked.
2015 – Altegrity and Providence sell the bulk of what remains of USIS – its Global Security and Solutions business – to PAE for an undisclosed amount. The business unit has about $200 million in revenue and 1,900 employees
Some parts of USIS remain, but no one is really talking about what they are and who the contracts are with.
But the company went from being worth $1.5 billion in 2007 to something much, much less today. Financial terms of the deal with PAE have not been disclosed.
I hope it doesn't seem like I'm picking on USIS and Providence; I'm not. I think USIS was a good company, especially after the fraud allegations surfaced and the management team was replaced by a group led by Sterling Phillips. He brought in new leaders, including Jeremy Wensinger, who's going over to PAE with the acquisition to continue running the Global Security and Solutions business.
They revamped processes at USIS, and OPM didn't fault their investigations of Snowden and Alexis.
But unfortunately, the company just couldn't pull itself out of the hole it found itself in. If USIS hadn't found a buyer, I'm sure they would have had to change their name and even that may not have been enough.