Is Leidos a surprise winner of $4.3B DOD health records contract?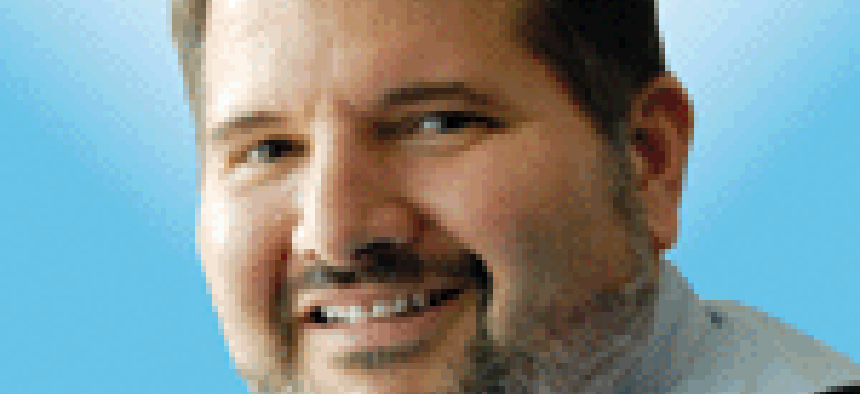 The short answer to that question is no, but it's still interesting to explore how Leidos spent years positioning itself for winning the $4.3 billion Defense Healthcare Management System contract.
Is Leidos' $4.3 billion victory a surprise? Early reports made it seem like the Defense Healthcare Management System contract was IBM's to lose. But Leidos was no dark horse.
The company has a long history with the Defense Department and the Military Health System. It is, after all, the incumbent on the Armed Forces Health Longitudinal Technology Application contract known as AHLTA.
Granted, there have been complaints that that system is hard to use and had other issues, but Leidos, going back to when it was known as Science Applications International Corp., has worked very closely and for a long time with this group of customers.
While Leidos executives declined requests for an interview at this time, the company's official statement talks about nearly three decades of working with the Military Health System.
"Our team stands ready to lean forward with the DOD to implement a world class electronic health records system," the statement said.
Specifically, I was hoping the company would talk about how the split of SAIC into Leidos and a new SAIC played a role in the company besting teams led by IBM and Computer Sciences Corp.
But the company declined to comment on that specifically, and others shot down my premise that the split added to Leidos' ability to win. The split played no role; Leidos could have still won without the split.
Three things led to the victory for Leidos:
Incumbency
A long relationship with the customer
Strong teammates
The team is comprised of core partners Accenture, Cerner and Henry Schein. Cerner is a large electronic health records provider in the commercial world. Henry Schein brings electronic dental records technology and other best practices.
It is interesting to note that the Defense Department encouraged the electronic health records companies to find IT providers and systems integrators already in the government space to partner with, rather than purse the contract themselves as primes.
That's why we saw IBM team with EPIC, and Allscripts form an alliance with CSC.
The IBM team was considered by many to be the favorite to win in part because EPIC apparently is the market leader in electronic health records.
Neither IBM nor CSC are commenting beyond prepared statements, but a CSC spokesman said they will get a debriefing by DOD and then will explore their options as far as a bid protest is concerned.
IBM hasn't responded to my question about a protest.
A protest wouldn't be surprising given the high dollar value of the contract, but it would be surprising if a protest unseated Leidos, because usually protests only delay awards, rarely do they change the outcome.
The contract is for nine years. Eventually, it'll touch 9.5 million DOD beneficiaries and more than 205,000 care health care providers. The system will be deployed from the front lines of combat and back to the home front.
There will be eight sites in the Pacific Northwest that will come on board the system by the end of 2016 and the full rollout will be complete by 2022.
While DOD said the award was the culmination of two years of work, for Leidos and the other bidders, the prep goes back even farther.
The promised benefits of electronic health records is an alluring one and led Leidos, then known as SAIC, to make two acquisitions in 2012 that undoubtedly played a role in its victory this week.
The company acquired maxIT Healthcare because the company saw health care as a growing issues akin to national security challenges. It's large and complex and ripe for applying technology to solve problems.
maxIT was an electronic health records consulting company, and SAIC paid $493 million for it. The deal followed the acquisition of Vitalize Consulting Solutions, another, smaller electronics health records firm.
"SAIC's move into the commercial ERH environment is very much tied to our ability to continue to support military health, VA and other government agencies," company executive Steve Comber said at the time of the maxIT acquisition. He was then SAIC's general manager for health solutions. "As these agencies develop their strategies, they will want the best of breed and they are going look at commercial applications."
Comber now leads ManTech's health business.
The acquisitions may not have been targeted at this specific contract, but the company recognizes the need for building out more capabilities to work with commercial technology providers.
So, what's next?
As DOD officials said, now the real work begins, implementing the program. The system is complex and there will be challenges galore. There also will be plenty of scrutiny on Capitol Hill, especially if there are delays, cost overruns and issues with interoperability.
No one is getting caught up in the hype of how this program will transform DOD health care. Yes, it has that potential. Think about the big data analytics capabilities of having all of those health records if you want to study best practices and health care outcomes?
But the first step will be building a system that works and that providers and patients can actually use.