7 takeaways from our space market Power Breakfast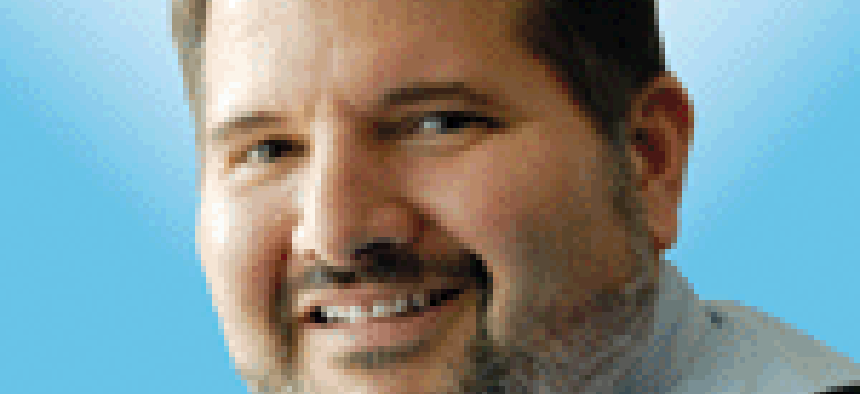 The space market is nothing new, but it is heating up. Here are key takeaways from our lineup of leading executives and market watchers on where it is headed.
The space market, including both commercial and public sector buyers, is heating up and the implications stretch far beyond the ability to launch a rocket.
One message was clear during on Washington Technology Power Breakfast this morning -- government customers face challenges, which means there are opportunities for contracts. Emerging capabilities also are creating opportunities to bring new solutions to customers.
Our speakers today included executives from Parsons, IBM, Leidos, SAIC, and Peraton. We also had a market research perspective with speakers from Cowen Washington Research Group and Bryce Space and Technology. Each speaker brought a different perspective to the questions around what's driving the market and where are the opportunities.
Here are several key takeaways. It's important to note that these takeaways shouldn't be considered individually because they are related. One informs the next two and vice versa.
MORE SATELLITES, LOTS MORE
Earth's orbit is about to get really crowded with tens of thousands of small satellites going up over the next decade or so. SpaceX has announced its intention to launch 12,000 low-earth orbit satellites. And others are planning for thousands of their own.
These small satellites will have a wide range of uses from better geospatial information to tracking hypersonic weapons to improving communications.
CYBERSECURITY IN SPACE
With more satellites, there is more data and information flowing back and forth. Satellites will "talk" and content to one another. In some cases they will form a fabric of sensors, which will be critical for tracking the emerging threat from hypersonic weapons.
With all of these connections, cybersecurity is critical.
SITUATIONAL AWARENESS
As one speaker said, space is getting congested and contested. There is a growing need for technologies and methods for tracking everything in orbit. There is a need to know where your satellites are as well as the need to know where other countries satellites are. This is an issue for management and security.
THE NEED FOR COMMAND AND CONTROL
As space emerges as a warfighter domain, it has to be integrated with the other domains of air, sea and land. Conflicts stretch across domain so space needs to be part of any cross domain command and control system.
SPACE AS A WARFIGHTER DOMAIN
Space will be a battleground and that reality is why command-and-control systems as well as cybersecurity are critical issues. Russia and China are real threats in space, so that drives a need for better technology, better training, redundancies and a whole host of other capabilities.
THE APOLLO LEGACY
The country has been marking the 50th anniversary of the 1969 Apollo 11 mission that saw Neil Armstrong and Buzz Aldrin become the first men to walk on the moon. The return to deep space exploration is driving investments and development both by the federal government as well as the private sector. It is firing the imagination again but with it there is a need to invest in people, starting with elementary age children.
INVESTOR INTEREST
Investor interest in space is growing. You have people such as Elon Musk at SpaceX, Jeff Bezos at Blue Origin and Richard Branson of Virgin Galactic. These billionaires see space as a huge future business opportunity, but they are driving more by a vision than by the bottom-line.
That's one group of investors -- billionaires driven by vision. The second group of investors are driven by the more traditional motivation of a profit.
But both groups are worth watching and tracking where they are investing.
A big thank you to our lineup of speakers:
Carey Smith, chief operating officer, Parsons
Sam Gordy, general manager, IBM U.S. Federal
Dean Bellamy, senior director, space strategies, Peraton
Julia Gibbons, vice president, business development, SAIC
Keith Johnson, chief technology officer, intelligence group, Leidos
Roman Schweizer, managing director, Cowen Washington Research Group
Carissa Bryce Christensen, CEO, Bryce Space and Technology