Author Archive
Nick Wakeman
Editor-in-chief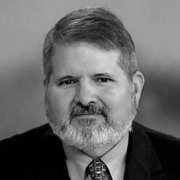 Nick Wakeman is the editor-in-chief of Washington Technology and joined the publication in 1996 as a staff writer. He's a graduate of Bridgewater College and earned a masters degree from American University. When he isn't writing about government contractors, he's thinking of cooking large pieces of meat over fire and dreaming of ways to embarrass his two sons. Follow him on Twitter:
@nick_wakeman
.
Contracts
The judicial branch wants to speed up its movement of applications and data.
Contracts
The service branch's choice of Vertex Aerospace has been upheld after two bid protests.
Contracts
The Government Accountability Office highlights some of General Dynamics' own business decisions in structuring its bid.
Top 100
Company No. 13 on our 2022 Top 100 rankings is taking another opportunity to challenge the way it does business.
Companies
GovTribe's Market Disruptor Report shows the pace of companies winning their first federal prime contract is picking up in 2022 compared to the end of last year.
Contracts
The Health and Human Services Department used an exception in procurement rules that allows agencies to award certain contracts without competition.
Opinion
Project management lessons from this program serve as an instruction manual on how to leverage mistakes and mitigate risks.
Contracts
The Defense Intelligence Agency is seeking to make data more accessible to users and automate time-consuming processes.
Contracts
The agency must look into an organizational conflict-of-interest allegation and make a new evaluation.
Contracts
The Army Corps of Engineers reworked the solicitation for services related to stable and dependable energy supplies and made a new award, which led to a new challenge from a disappointed bidder.
Contracts
Bidders will be allowed to submit new proposals.
Podcasts
CEO Paul Dillahay explains to Editor Nick Wakeman why NCI Information Systems became Empower AI and how the multi-year journey leading up to that new name transformed the Top 100 company.
Top 100
The company's transformation journey also includes leveraging demand for services in response to the COVID-19 pandemic.
Contracts
Under this new Education Department contract, General Dynamics will move an award eligibility determination system to a cloud environment.
Contracts
A significant price gap existed between Booz Allen and the field, but the company was eliminated so early on that the difference didn't matter.
Top 100
Many Top 100 companies have made diversity and equity a priority, but women and minorities are still dramatically under-represented in the C-suite.
Companies
Brillient Corp. weathered two rounds of bid protests and can now finally brag about this company-record victory.
Top 100
During our Top 100 celebration, General Dynamics IT's president singled out support of employees as critical to business success.
Top 100
Our annual report ranks the largest government contractors in the federal market.
Top 100
An inside look at how we created the 2022 Top 100 rankings and what you can learn from them.