Author Archive
Nick Wakeman
Editor-in-chief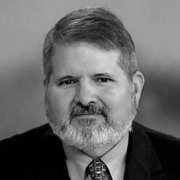 Nick Wakeman is the editor-in-chief of Washington Technology and joined the publication in 1996 as a staff writer. He's a graduate of Bridgewater College and earned a masters degree from American University. When he isn't writing about government contractors, he's thinking of cooking large pieces of meat over fire and dreaming of ways to embarrass his two sons. Follow him on Twitter:
@nick_wakeman
.
Companies
The telecom giant will migrate systems to a cloud environment and support contact center operations.
Opinion
Companies should be ready to comply before the eventual release of the Cybersecurity Maturity Model Certification for all firms in the defense industrial base.
Contracts
The National Security Agency liked CACI International's bid for the FocusedFox cyber and intelligence contract for more reasons than just price.
---
Companies
These two sibling publications of Washington Technology are merging into a single outlet as they fine tune their approach to covering the federal government.
Companies
Replicon adds 2,500 customers to Deltek's network and bolsters offerings for project-centric organizations.
Contracts
The Cybersecurity and Infrastructure Security Agency has set a date to explain its changes to a management consulting services contract.
Opinion
No action appears likely to resolve the 130-plus protests involving this $50 billion IT vehicle, which indicates the Government Accountability Office will decide on the contract's next steps.
Opinion
Whether a subcontractor can force its way onto a team because it has a commercial product remains an unanswered question.
Companies
The industry legend and pioneer led ManTech for five decades.
Companies
At its annual leadership gala, Women In Technology recognized 10 women for their work to foster professional development and success for other women in the tech sector.
Contracts
With the last remaining protest denied, CACI can move ahead on this intelligence and cybersecurity contract called FocusedFox that is now in the win column.
Opinion
We'll explore the ins and outs of the Defense Innovation Unit and how contractors can find cutting edge technologies to incorporate into their solutions at our May 25 WT Power Breakfast
Opinion
Washington Technology has launched a survey to explore the state of partnering in the federal market. Take the survey and make your voice heard.
Contracts
The company won the competition to build a second lander for NASA that will ferry astronauts to the surface of the moon as part of the Artemis program.
Opinion
A grouping of recent CEO retirements came with no drama and are a sign of stability in the market. Just don't think of it as boring.
Companies
Former CGI Federal and Microsoft executive Toni Townes-Whitley joins the company as CEO-elect on June 12 and will take the reins after Nazzic Keene retires Oct. 1.
Companies
Stephen Chambal joined the company in 2019 and with this promotion is charged with running the business development operation.
Contracts
The agency wants help to create financial models and analyzing capital markets as it manages billions in loans and grants to restore the U.S. semiconductor industry.
Contracts
The IRS faced a pair of protests but to move forward with a set of BPAs for modernization services, the agency added the protesters to the contract.
Companies
The company is investing in its labs, employees and partnerships as it focuses on technologies such as zero trust, automation, cloud, software, 5G and artificial intelligence.