Author Archive
Nick Wakeman
Editor-in-chief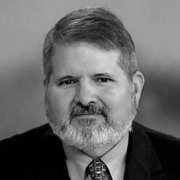 Nick Wakeman is the editor-in-chief of Washington Technology and joined the publication in 1996 as a staff writer. He's a graduate of Bridgewater College and earned a masters degree from American University. When he isn't writing about government contractors, he's thinking of cooking large pieces of meat over fire and dreaming of ways to embarrass his two sons. Follow him on Twitter:
@nick_wakeman
.
Companies
Systems integrators should secure their future in the market by applying domain expertise to help customers apply new technologies, according to General Dynamics' IT business leader.
Companies
The supply chain is about much more than products as that complex web of factors also includes software, security, people, partners and processes. Those factors are crucial to business success.
Contracts
CGI Federal will help the Interior Department apply a pair of cloud-based tools to distribute royalties for oil and gas wells on tribal lands.
Companies
Flatirons Solutions, a company whose software serves both government and commercial aviation customers, has been acquired by Teleo Capital.
Opinion
A new inspector general report finds some faults with how the Defense Department has managed its Project Maven initiative driven by artificial intelligence, but the lessons apply beyond one program.
Contracts
The third time wasn't a charm for PAE as it loses a bid protest over a contract to run an FBI system used for background investigations.
Contracts
The Government Accountability Office told the Air Force it needs to analyze the impact of Amentum's acquisition of DynCorp International before awarding a $280 million task order.
Companies
Backed by the private equity firm Washington Harbour Partners, George Batsakis and Jerad Speigel have quickly found another company to acquire in building a new digital transformation player in the market.
Podcasts
Maximus Federal President Teresa Weipert shares her strategy and outlook for 2022 with Editor Nick Wakeman as the company leverages its recent acquisitions and technology expertise for customers.
Contracts
Leidos has filed a protest to challenge General Dynamics IT's win of a $4.5 billion cloud services contract with the National Geospatial-Intelligence Agency.
Companies
NetImpact brings in a nearly three-decade industry veteran to the newly-created post of chief growth officer.
Opinion
A cybersecurity academy modeled on the military academies isn't an efficient use of resources, but rather ROTC programs are a better option.
Contracts
AT&T wins a $300 million contract for telephony and trunking services across both of the Americas regions for the next 10 years.
Contracts
The federal court system is planning a pilot program to shift services such as infrastructure provisioning, development and website management to a cloud computing environment.
Podcasts
We produced nearly 50 episodes of our podcast in 2021. Here is a sampling of those that will offer insights and lessons of equal value in 2022 as they were when first released.
Contracts
Northrop Grumman has asked the U.S. Court of Federal Claims to ban L3Harris from a $500 million competition to build the next-generation jammer for the Navy's EA-18 Growler aircraft.
Opinion
Two former Navy officials helped shape Booz Allen Hamilton's winning bid for a nearly $400 million Navy task order, but the Government Accountability Office agrees with incumbent Serco Inc. that the winner had an unfair advantage.
Companies
Galway Holdings has entered the federal market through its acquisition of Simatree, which recently won a spot on the General Services Administration's schedule.
Contracts
The U.S. Court of Federal Claims has sided with Insight Public Sector and has given the Navy 45 days to investigate claims that Dell used inside information to undermine the former's bid for a $2.5 billion Microsoft product license contract.
Opinion
General Dynamics IT will lose a prestigious program when its contract to run the milCloud 2.0 service ends in the spring, but the Defense Information Systems Agency also faces potential risks as the new multiple-cloud contract to replace JEDI advances.