Author Archive
Nick Wakeman
Editor-in-chief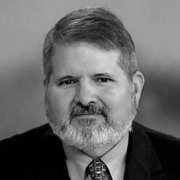 Nick Wakeman is the editor-in-chief of Washington Technology and joined the publication in 1996 as a staff writer. He's a graduate of Bridgewater College and earned a masters degree from American University. When he isn't writing about government contractors, he's thinking of cooking large pieces of meat over fire and dreaming of ways to embarrass his two sons. Follow him on Twitter:
@nick_wakeman
.
Contracts
At least $500 million in Social Security IT work is at stake here.
Contracts
Small business bidders from around the world should pencil in Friday as when this request for proposals should drop.
Contracts
The service will look at conflict-of-interest allegations and how it evaluated proposals for this portion of its Enterprise IT as a Service effort.
Contracts
The company confirms its win of a $110 million contract that includes automation and knowledge management technology.
Companies
The moves follow the departures of both the chief operating and technology officers, plus a 7% workforce reduction amid an ongoing transformation effort.
Companies
That business includes naval engineering, autonomous underwater vehicles and advanced sensors.
Contracts
One protestor is arguing that an industry teammate of Boeing had previously overseen work on the ground-based defense system.
Contracts
One challenge remains active at the Government Accountability Office.
Contracts
The Defense Information Systems Agency is also giving companies more time to submit comments regarding a request for information.
Companies
Harris Miller, who led for the Information Technology Association for America for 11 years and ran for the Senate, has died after a battle with pancreatic cancer.
Companies
Steve Demetriou's seven-year tenure as chief executive is marked by transformation involving the engineering giant's federal business.
Contracts
We will present opportunities for large and small businesses at our Sept. 23 Power Breakfast, which marks WT's return to in-person events.
Contracts
The Federal Aviation Administration is still working through all the questions it got from industry.
Contracts
The Defense Information Systems Agency is seeking program management and other support for the massive cloud-based collaboration tool effort.
Companies
ManTech is off the public markets after 20 years and the George Pedersen era closes its final chapter.
Companies
SkyePoint Decisions is bringing over a business unit being carved out by its former owner.
Companies
David Romola will focus on business integration and strategy execution.
Contracts
Every other company that bid on the enterprise IT services contract wants at least a second chance at it.
Contracts
The door stays open for those companies to protest again if they are not chosen for the $10 billion Homeland Security Department IT product contract.
Contracts
The Defense Information Systems Agency can now move ahead on the contract to manage telecommunications infrastructure for the Indo-Pacific Command.