Author Archive
Adam Mazmanian
Executive Editor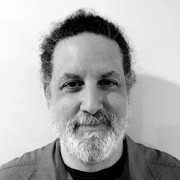 Adam Mazmanian is executive editor of FCW.

Before joining the editing team, Mazmanian was an FCW staff writer covering Congress, government-wide technology policy, health IT and the Department of Veterans Affairs. Prior to joining FCW, Mr. Mazmanian was technology correspondent for National Journal and served in a variety of editorial at B2B news service SmartBrief. Mazmanian started his career as an arts reporter and critic, and has contributed reviews and articles to the Washington Post, the Washington City Paper, Newsday, Architect magazine, and other publications. He was an editorial assistant and staff writer at the now-defunct New York Press and arts editor at the About.com online network in the 1990s, and was a regular contributor of music and film reviews to the Washington Times from 2007 to 2014.
Companies
The settlement stems from a 2017 whistleblower lawsuit alleging that Aerojet Rocketdyne concealed its poor cyber hygiene from its government partners.
Contracts
The Office of Inspector General at the Department of Defense is on the hunt for cloud capabilities that support its sensitive mission.
Contracts
A key lawmaker on the House Homeland Security Committee wants more details on what was breached and what was lost when the SolarWinds Orion platform was compromised in a supply chain attack.
Contracts
The commercial electronic health record system being introduced by the Department of Veterans Affairs is proving difficult and expensive to adapt to the agency's data reporting requirements.
Contracts
After 18 months of a pilot program, an acquisition platform first established by a few lines of legislation in a defense bill appears poised for growth.
Companies
The Securities and Exchange Commission is taking a new look at how it asks publicly traded companies to disclose cybersecurity risks.
Companies
The court's decision to block the Biden administration's order that contractors be vaccinated against COVID-19 or test regularly has been in place since December.
Contracts
The Integrated Enterprise Portal 2.0 procurement will cover some of the most widely used, public-facing IRS applications.