Protests expose twists and turns as DHS tries to buy IT support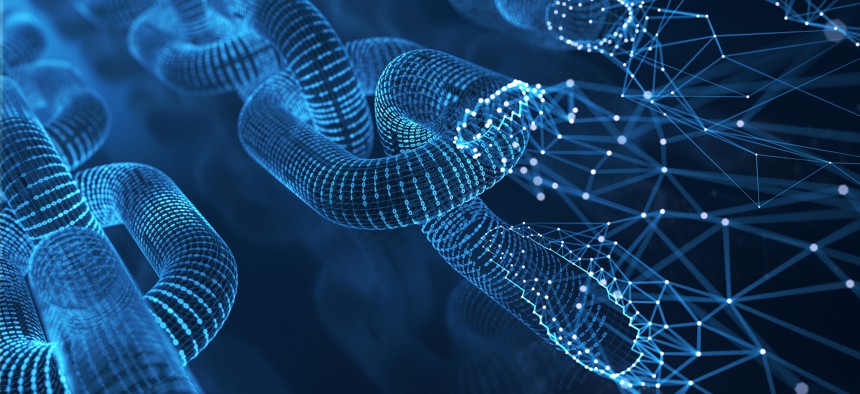 The Homeland Security Department abandoned one vehicle after losing a protest, but faces more challenges after moving to another agency's contract.
Meridian Knowledge Solutions is fighting valiantly to keep an $100 million incumbent contract with the Homeland Security Department.
The company has filed multiple protests with some success and other setbacks.
On one level this is a story about a small business fighting an important contract, but there are some bigger themes to explore here given what the agency is doing.
The protest battle began when DHS picked three other companies for blanket purchase agreements to provide IT services that would support the agency's learning management system.
Meridian argued two awards should be voided because the terms of the BPA awarded did not match what was described in the solicitation.
The BPA solicitation said each contract would be for 10 years. But the duration was shorter when DHS made the awards.
The Government Accountability Office has agreed.
Two bidders submitted their bids on their Federal Supply Schedule contracts that ended in less than 10 years. GAO found that DHS wrongly tailored the length of BPA to correspond to the length of their FSS contracts.
"The solicitation clearly contemplated the issuance of two or more 10-year BPAs, not BPAs of varying lengths. The term of performance is generally a material requirement of a solicitation, to which failure to conform renders a vendor ineligible for award," GAO wrote.
GAO told DHS to either reevaluate proposals consistent with the solicitation or revise the solicitation.
Instead of picking one option, DHS did neither. DHS cancelled the BPAs and opted to use the Office of Personnel Management's USALearning contract through an interagency agreement.
Meridian challenged that move, but GAO denied the protest on Aug. 25. The decision hasn't been released yet.
While GAO was litigating that protest, Meridian also filed two more protests.
One challenged the terms of the solicitation, but GAO dismissed that after OPM said it would do more market research and reissue the solicitation. That happened June.
Then in late July, Meridian filed another protest that alleges OPM was trying to set up a sole-source procurement.
GAO is expected to issue a decision on Nov. 2.
Meridian is still in the fight, but beyond that the journey that DHS has taken is interesting.
There will hopefully be more in the GAO decision outlining why it is OK, or maybe not, to move around from one vehicle to the next.
I'm not a procurement law expert, but there is an element of fairness that's worth noting.
Meridian's attorney declined to comment on the protest.