Where to find those hidden AF opportunities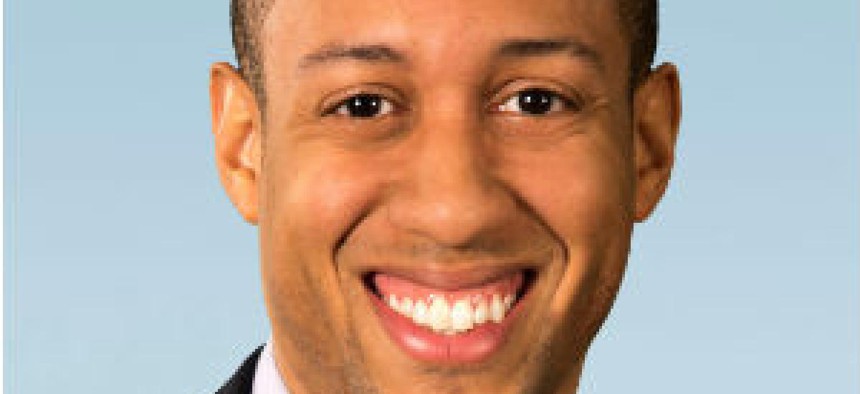 While a final fiscal 2022 budget is still months away, there are still plenty of indicators of where the Air Force will prioritize its $8 billion IT budget.
Full details of the Biden administration's first budget are likely to arrive in June, and while a fully appropriated budget is still several months away, factors are already shaping the contours of Air Force IT spending for fiscal 2022.
Increased debt spending means that FY22 funding, as with recent years, will likely see roughly flat to 2% growth which is keeping in line with the requested 2% increase for the overall DOD budget. As with FY21, which had a total budget of about $8B for IT, the largest concentration of IT dollars next year will go to support command and control and logistics.
When further IT budget details are released it's important to remember that these numbers will not represent the total addressable market for IT. This is especially true within the R&D portion of the Air Force budget, which heavily focuses on AI, machine learning systems and unmanned systems, as well as establishing a defendable space posture. There are IT dollars to be spent in those areas even if they may not be counted within a specific IT program.
In fact, there are many hidden opportunities for IT vendors with the Air Force. This branch of service has considerable addressable IT funding within some of its larger platform projects and programs. For example, the F-35 and Next Gen Fighter programs rely on enabling technology.
At the highest level, the Air Force's FY22 budget will likely coalesce around two goals:
Finding ways to efficiently analyze, host and move data, and
Securing that data
Leveraging data as a strategic asset
The Air Force wants to evolve the role played by data in everything they do. This is borne out considering their strategies around capabilities, including updating software on aircraft in flight, real-time predictive analytics and increasing capacity and productivity, even when so much of its workforce is remote and distributed.
Data will also be significant in the Air Force's emphasis on predictive analytics. For FY22, the Air Force will be looking for ways to leverage artificial intelligence and machine learning to get ahead of maintenance needs, which the service believes will create savings that can then be reallocated elsewhere. This interest in predictive analytics also can be applied to military maneuvers, intelligence, surveillance and reconnaissance systems -- and more.
Data underlies the Air Force's embrace of "one-stop shops" as well. For cloud computing, that means Cloud One; for DevSecOps it's Platform One; and for digital engineering it's WeaponOne.
These efforts, particularly Cloud One, are the linchpin for the Air Force's Advanced Battle Management System. ABMS is the branch's contribution to Joint All-Domain Command and Control, the multi-service concept that links sensors from all the military services—Air Force, Army, Marine Corps, Navy and Space Force—into a single network. Each branch of the armed services is making significant investments in this program, with each providing different platforms and different tactical edge devices needed to link to the larger collective.
It's important to keep in mind, therefore, that layered around every operational weapon or system are the ongoing requirements for cloud-based AI and data library tools to crunch and house data coming from satellites and their ground stations, as well as security solutions to protect space-based assets. The Space Force in particular will focus its priorities on tools and solutions that support both space-based assets and the supporting ground infrastructure associated with that capability.
Security and trust continue as themes
As demonstrated by recent breach events, the need for security has never been higher. Projected cybersecurity spending for the Air Force is expected to hover at roughly $3B in the next fiscal year.
Trust has been an underlying theme for data security in the FY20 and FY21 budgets, and the same will apply for FY22. Senior Air Force leaders and others talk about the dangers of AI being conducted on compromised data. And given the year-over-year incremental increases in their security budget, they are receptive to conversations around how they can better fortify their data.
The Air Force is placing considerable emphasis on strengthening network defense while increasing visibility and situational awareness. This includes upgrading their base cyber infrastructure, shoring up cyber defenses for their platforms (particularly unmanned vehicles), and any tools that improve their understanding of cyber vulnerabilities of mission systems.
Vendors and service providers who can help the Air Force and Space Force understand actual or potential vulnerabilities, how these vulnerabilities come about and how they can be removed or mitigated will see their messages resonate with those who control budget dollars.
The Air Force is tasked with not only traditional weapon system sustainment, but also cyber weapons. For that reason, network defense, continuous monitoring, situational awareness and even options for offensive operations are emerging as top concerns.
In particular, the Air Force is focused on making its operations as non-stovepiped as possible in terms of information flow. This means making sure weapons systems have cybersecurity wrapped around them and ensuring the convergence of analytics and cybersecurity.
This high-level overview of the Air Force's IT needs serves as a reminder that industry reps must always track back their product or service to an agency's mission when engaging with federal customers.
How can you help a particular program office accomplish their goals, the goal of the major command they fall under, and the department-level priorities we've outlined here? Making clear the alignment of your solution with their requirements helps your prospective customers justify investments in your solution when they request and secure funding.