Numbers don't lie: Feds on LinkedIn are fertile territory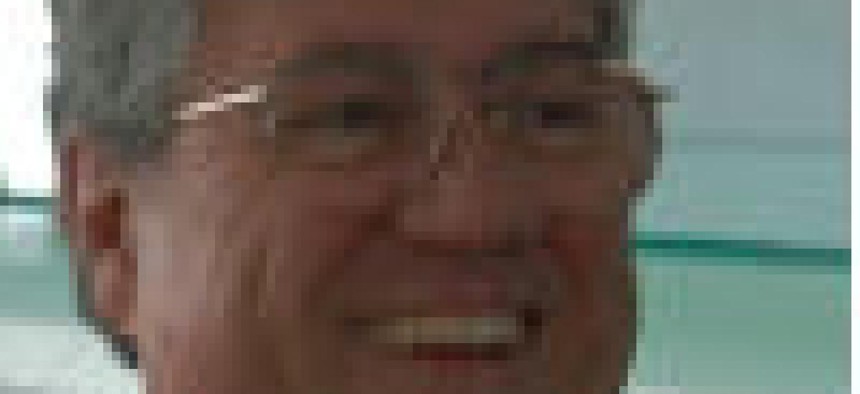 Long-time readers of my articles and posts know that I have been advocating for the use of LinkedIn in GovCon for over a decade. You can find evidence of that on my earliest Washington Technology articles from 2009.
During that time, many have commented that they did not believe Feds were on LinkedIn and even if there were "some," they weren't active or interested in connecting with contractors.
I knew Feds were on LinkedIn based simply on how many were connected to me, so about five years I took my first "census" of Feds on LinkedIn, tracking them down by department, agency, operating division – any cluster I could find where they were listed on a LinkedIn "company" page, which allowed me to count how many employees were on LinkedIn.
My first census, back in 2016, showed about 1.8 million federal employees on LinkedIn, representing every federal agency, including the intelligence community.
Now I do the census every year. Between early December 2020 and Jan. 4, I identified LinkedIn "company" pages that represent 305 distinct federal operating organizations, from cabinet department and their operating divisions, all the military I could identify, and the independent agencies.
This year's total is 2,028,781. This is a fluid number, as it changes when people update their profiles.
Here are some highlights.
Total for DOD and military: 1,121,085
US Army (total 36 "company" pages): 499,474
US Air Force (13 "company" pages): 267, 540
US Navy (26 "company" pages): 251,228
US Marines: 41,587
US Space Force: 910
DoD: (44 "company" pages): 110,346
Total for civilian agencies: 908,869
USDA (12 "company" pages): 49,464
Commerce (12 "company" pages): 35,956
Energy (14 "company" pages): 59,457
HHS (19 "company" pages): 84,598
DHS (11"company" pages): 97,113
Interior (10 "company" pages): 37,033
Justice (11 "company" pages): 37,144
Labor (3 "company" pages): 9,235
NASA (6 "company" pages): 51,506
State: 27,206
DOT (9 "company" pages): 33,973
Treasury (8 "company" pages): 41,523
VA (3 "company" pages): 136,573
Are Feds any more or less active on LinkedIn than contractors? Simple answer is some are and some aren't. I know too many contractors that are not active on LinkedIn.
I am personally connected to over 350 Feds, from senior level down to front line PMs. Having been a GovCon marketing advisor for the past 35 years, I find LinkedIn to be the absolute best venue for building and maintaining a relationship-based network. It does not replace associations like AFCEA, ACT-IAC or PSC, but it does allow you to do much more with the people in your network, and those with whom you share LinkedIn groups.
When done well, your ability to deploy social selling tactics to supplement your traditional sales and business development efforts should allow you to better penetrate current accounts, and expand your influence within those accounts. I have advised many contractors on how to better utilize LinkedIn and continue to monitor the success of many of them.
By the time this is published I will be approaching my 17th year on LinkedIn (I joined 2/11/04). My observations over the past few years tell me that while many in the contracting community are on LinkedIn and use it regularly, most still do not fully grasp the value of the platform.
Do I practice what I preach? Check me out:  www.linkedin.com/in/markamtower
Maybe a good 2021 "resolution" would be to better leverage LinkedIn. And no, they don't pay me.