5 marketing strategies to fire your growth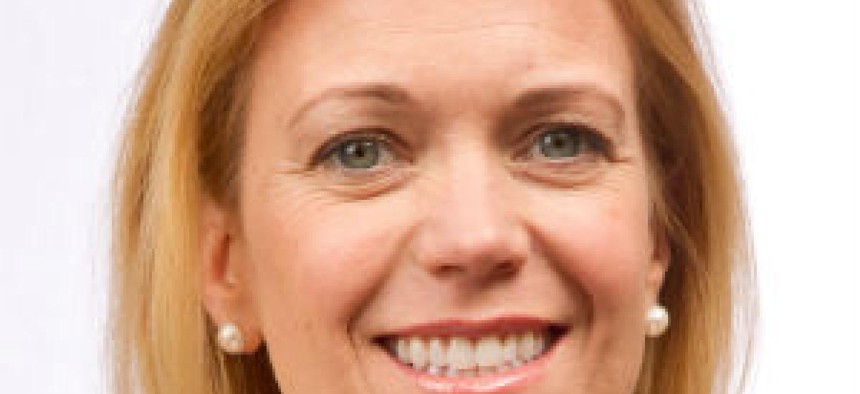 Marketing expert Liz Harr shares the results of a new study that identifies five best practices to drive more growth.
There are admittedly dozens of marketing techniques firms can choose to invest in. Determining which ones deserve a seat at the table alongside your marketing budget requires consideration around your current capital (human and financial), goals for each, and your starting place to see how aggressively you need to get from A to B.
In this article, I'll share findings from our new 2020 High-Growth Study on the top 5 marketing practices that high-growth government services firms are prioritizing as they chart their path forward to continued high-growth.
First, a definition of high-growth. In this study, we consider firms that post 20 percent or more annual growth over a period of at least three consecutive years to be "high-growth". Our study takes a look at what it takes to deliver this pace of growth organically, year after year.
Second, it's helpful to understand what high-growth firms perceive to be the top challenges they'll face over the coming years, as the type of marketing they are choosing to prioritize is in direct response to these perceived threats. Below, in descending order, are the top 10 challenges high-growth firms believe they'll be facing over the next three to five years:
A quick scan of the top perceived challenges show a level of anxiety (and planning) around competition, multiple issues around talent & skill acquisition, changes in service procurement and pricing strategies, and the need to adopt automation/artificial intelligence capabilities.
Next we'll take a look at the top 10 marketing priorities for high-growth firms. As I walk you through them, you'll note a direct relationship to the perceived threats.
Top 5 Marketing Priorities of High-Growth B2G Firms 2020
Content Creation: Not so long ago, creating educational content (as opposed to promotional) was enough to help firms stand out from the competition. But things change quickly online, and what used to be exceptional is now a non-negotiable. As more and more firms develop sophisticated content marketing strategies, the demand for high quality content has risen to a new level. How does content help firms compete? With low barriers to entry, the services landscape has become commoditized, and expertise is what often seals the deal. High quality thought leadership promoting that expertise is a more meaningful way to differentiate from the sea of sameness. Thought leadership also helps attract top talent: it signals you're a true leaders in your space, and subliminally sends the message to a recruit that they too might be groomed as a thought leader.
Brand Differentiation: Differentiation is the way in which a business separates itself from other similar firms. Usually this difference is expressed in the language a contractor uses to describe itself or its services. Particularly in full and open environments, differentiation is essential. But there is more to a differentiatorthan lip service. It has to meet three criteria. A differentiator must be:
And of course, it must be different from most of your competitors. See #5.
Social Media Marketing: Being active on social media is non-negotiable. Will you win a contract because you're on LinkedIn? Probably not. But social channels are all part of the visibility-building equation, and being absent raises more questions than not and plays an important role in a firm's overall marketing strategy for networking, promotion of thought leadership (not just yours, but other non-competitive sources of content as well), SEO, and recruiting.
SEO: If producing well-written, relevant thought leadership is the #1 priority, ensuring visibility around that content through SEO (search engine optimization) is essential. However, SEO is one of those strategies that can be an expensive investment without much to show for. Not only is Google constantly changing the way it indexes and ranks pages in search results leaving firms unsure of strategic direction, but finding the right keywords is a fluid process, always changing depending audience intent, search volume, and a firm's ability to rank for certain keywords. That aside, unless content includes keywords, that content remains essentially invisible to the outside world.
Competitive Analysis: Differentiation is #2. And the point of a differentiator to be different. Unless firms understand the experience their audience has when looking for solutions to their problems – i.e. which firms show up (and rank high) in online searches, which firms have presence at highly-networked events, who speaks regularly etc – it's hard to know how to show up differentiated from those players. Regular competitor analysis rounds out the 5th marketing priority of high-growth government services firms.
If you were to see the entire list of top marketing priorities, you would see that investing in marketing technology and automation is #8 – thus addressing the perceived challenge that AI brings to the environment and the need to stay current with its capabilities. Planned investment in marketing technology also signals that B2G firms are planning for much more sophistication in their overall marketing and tracking of intel on their audience and competitors.
What does all of this mean? On the one hand, firms that haven't traditionally prioritized marketing the high-growth way will have a steep hill to climb in their first several months of learning these habits. On the other however, the same type of marketing that attracts and wins new business is the same type of marketing that attracts and retains top talent. Firms can certainly find comfort in those synergies and consider the investment opportunities accordingly.