Best-in-class vehicles are rising but agency contracts still rock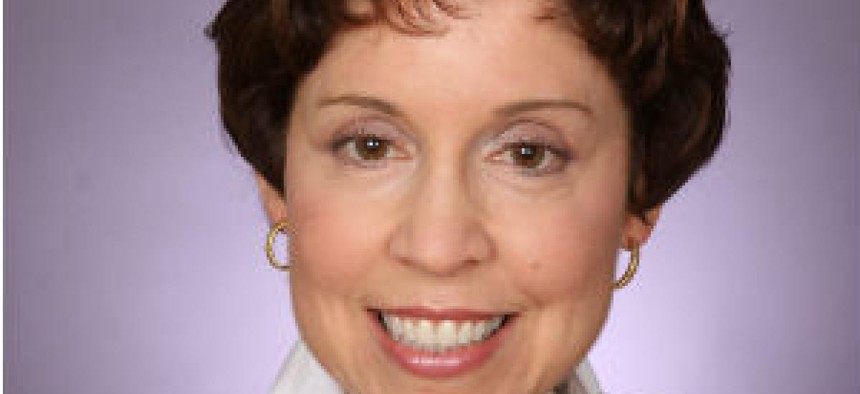 The majority of agency spending still flows through vehicles outside the Best in Class designation and that might be where your best opportunities are.
By now, we are all familiar with Category Management, an Office of Management and Budget (OMB) initiative to "eliminate redundancies, increase efficiency, and deliver more value and savings from the Government's acquisition programs". Based on government-wide spending analysis, the General Services Administration (GSA) mapped Federal Procurement Data System (FPDS) reported spending to Product Service Codes (PSCs) and developed 10 procurement categories.
Understanding SUM and BIC
The latest OMB Memorandum (March 20, 2019) directed agencies to spend more wisely through a Spend Under Management (SUM) approach and execute plans to increase use of contract solutions designated as Best In Class (BIC). There are 41 BICs across the 10 categories of spending.
SUM is the percentage of an agency's spending that is actively managed according to Category Management principles. SUM only applies to obligated transactions that fall under an applicable business tier: Tier 1 (or Tier 1 Small Business), Tier 2, or BIC/Tier 3. Tier 0 by definition is not SUM because such spending is unaligned or purchased in a decentralized manner not conforming to Category Management principles. According to OMB, Tier 0 is least advantageous, and Tier 3 is most favorable or BIC.
Is BIC Best for You?
Contractors have gotten the message that Multiple Award Contracts (MACs) are the way to go. Certainly, spending on MACs is on the upswing. According to Deltek, spending in the information technology (IT) market on agency-specific Indefinite Delivery Indefinite Quantity (IDIQs) decreased over the past five years (from 31 percent of overall spending to 20 percent), while spending on Government Wide Acquisition Contracts (GWACs), including but not limited to BIC vehicles such as Alliant and Alliant Small Business, increased from 12 percent to 20 percent.
And yet, despite this trend, most agency IT spending is still not BIC. Delving deeper into Deltek's analysis, the numbers reveal that in fiscal 2019, IT spending occurred 28 percent via BICs and a matching 28 percent via agency-specific Tier 0 or decentralized spending. Tier 0 may include single award acquisitions, but it also may include IDIQs that are not mandatory (if mandatory, they fall under Tier 1). Even more interesting is that when spending through decentralized, uncategorized, and Tier 0 means are combined, they far outweigh BICs with 58 percent of the IT spending.
While agencies are following OMB's direction and increasing their BIC spending, they are still, for the most part, doing their own thing.
Why do agency IDIQs rock?
While I certainly recommend that IT contractors bid and win as many BIC vehicles as possible, do not ignore the agency-level initiatives. I would rather bid on an RFP issued under an agency multiple award IDIQ than a GWAC for the following reasons:
Understanding IDIQ requirements are easier: It is far easier to analyze the task order RFPs issued by one agency acquisition shop to develop solutions and re-use content. Typically, all of the RFPs tend to be the same or similar in instructions and evaluation factors. Not so for a government-wide vehicle such as Alliant with multiple agencies issuing RFPs that differ widely in format and requirements.
The task order factory works: While I don't recommend that contractors establish a task order factory to bid every task request issued under a GWAC, I do recommend that they do so for an agency-specific IDIQ. Why? First, because it is easier to have content ready (see bullet 1). Second, because agencies like it! Bidding on all task requests shows that your company is a responsive partner, and it helps the agency demonstrate competition. And third, there are fewer competitors, so your win probability is higher.
Finding teaming partners is simpler: At the agency level, you usually have a smaller team of subcontractors on your IDIQ team. You have fewer people to contact for solutioning, writing, and reviews. You may also enjoy greater flexibility to reach out to and team with incumbents who no longer hold or are eligible to compete on the vehicle.
Meeting with customers is easier: No one can argue with the fact that it is easier and cheaper to walk the halls of one agency than multiple agencies. Access is typically easier to perform business development and capture, which leads to development of better value propositions and solutions rich in discriminating Strengths.
It costs the end customer less: No need to convince your customer to pay (directly or indirectly) a Contract Access Fee (CAF) because agency vehicles typically do not charge fees.
This article may take a controversial stance on BICs versus agency-level acquisitions. But, the numbers don't lie. While your competitors focus on government-wide BICs, leverage customer relationships to concentrate your efforts at the agency level.