7 habits of highly successful and visible LinkedIn networkers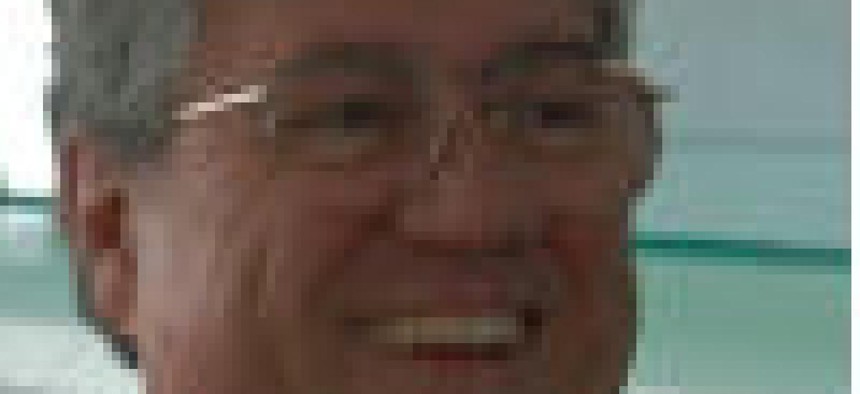 If you've resolved to make better use of LinkedIn in 2020, you should adopt these seven habits of the highly successful networkers.
I have been a member of LinkedIn for almost 16 years (not a typo), and have been studying it closely since 2007. I have been writing about, speaking about and coaching people on using LinkedIn since 2008, training sales and business development people in very small companies and companies in the Fortune 100 arena. During that time I have been making lists of things that work, those that don't work, making notes about really cool profiles, extremely bad profiles and more.
Over that period, LinkedIn has morphed and re-morphed, added and deleted features and apps, changed layouts, and much more, with virtually no notice to members except for the occasional "after the fact" announcement. LinkedIn guru Andy Foote and others documented no less than 25 changes on LinkedIn in 2019, some good, some bad, some strange- and most without announcement.
All that being said, LinkedIn remains my absolute favorite GovCon sandbox, providing a venue where you can do extraordinary things "IF" you understand the platform and the rules of the game.
When you understand the platform and the rules, you can make LinkedIn work for you even when you are offline.
Regardless of all the changes, the growth (now over 640 million members), and the growing popularity of LinkedIn in GovCon, here are some of the things that remain constant and that will help you succeed. With a tip of the hat to Stephen Covey, here are Seven Habits of Highly Successful (and Visible) LinkedIn Networkers. Use these well and succeed, because they are not impacted by the myriad of changes that occur.
1) Determine your goals and develop a plan. To get from point A to point B, you have to know what point B is. You may not know where it is yet, but you have to know what you want to accomplish by being on LinkedIn. Multiple goals are OK, but you need to write them down and refer to them as you build your profile, add connections, join groups, and become more active.
2) Develop a great profile, predicated on your goals. Your goals will determine how you write your profile and what you include. You need to be clear throughout your profile as to who you are, what you do, and what you are looking to accomplish and the value you bring to your market niche. Understand that a profile is not a presence (more on this in #5). Use details, short paragraphs (white space) and graphics throughout your profile. When you see things on other profiles that impress you, ask yourself if you can do something similar.
3) With your plan in place and your profile done well, connecting is next. Your plan should indicate the types of people you wish to connect with, the level of person, types of companies, geography of prospects, and more. With your profile done well, your outreach will be more successful if they look at your profile before accepting or rejecting your invitation. Getting them to look at your profile means NOT sending out the LinkedIn connection form letter. People are more likely to respond if you offer a context for wanting to connect. Offer a reason when reaching out, and have a profile that backs up the reason.
4) Joining pertinent groups is still important, especially if LinkedIn fulfills its promise to bring back some of the best group features. Groups are communities of people who have identified interests in a specific topic, geographic area, technology, business discipline – whatever. There are groups for everything. The group profile should make it easy for you to know if a group is right for you. Groups are great for learning, sharing, commenting, asking questions, connecting and gaining visibility in targeted communities. Group size does not matter as much as the makeup of the membership and the group activity. One perpetual value of groups is being able to scroll through the current member roster.
5) Activity (aka social selling) is what takes a profile from passive to active and creates a presence on LinkedIn. Sharing information through your profile, group activity, sending items to other LinkedIn members is step one. Commenting on other people's posts takes it up a notch. The more active you are, the more visible you become. The more value your content adds, the more credibility you build along the way.
6) Integrate LinkedIn into all of your business activities. Have a link to your company profile and individual profiles on your business web site, business card and any other related collateral materials. Include your personal LinkedIn url on your email signature. Pick up some business cards at a networking event? Look them up and connect.
7) Review and adjust. Your goals are not written in stone and will change, sometimes slightly, other times more radically. Adjust your profile, groups and activities accordingly.
Regardless of what changes come down the pike, these seven steps can remain constant and can help you succeed.
I wish you all a happy and prosperous 2020. Make it great by resolving to make LinkedIn work for you 24/7/366 (this is a leap year).
I published a different version of this in 2014 on LinkedIn:
https://www.linkedin.com/pulse/20140710002948-222445-seven-habits-of-highly-successful-and-visible-linkedin-networkers/
And here is Andy Foote's list of the changes in 2019:
https://www.linkedinsights.com/linkedin-new-features-changes-2019/?fbclid=IwAR0iho0A-EzRAwntOuWHKGFoar6MessQORzVOGgcyf6rtn7sdwFrngTWN4w
(Mark Amtower has been offering LinkedIn training for government contractors for over ten years-markamtower@gmail.com )