How to find the best PMs in today's tight labor market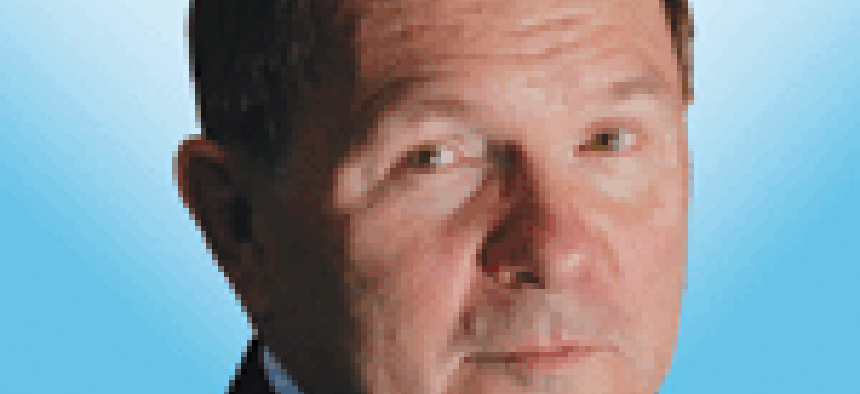 Finding the best program and project managers in today's tight labor markets means thinking a little differently...and getting the right training.
If you can't find and keep good project and program management professionals, then it's time to think differently.
According to a recent article in the Wall Street Journal (WSJ), there's an alternative to griping about the cost of sourcing high tech personnel to meet contract requirements in a tight labor market. Just look within your own organization where there's a ready pool of talent to tap into that wouldn't cost you a dime to recruit.
The prospect of having to compete for high tech talent has many leaders seriously concerned. Whether serving in government contracting or commercial industries, no technology organization is immune from this tech-talent grab.
The professional program and project management arena is definitely not immune to this challenge, and may actually be at the forefront.
Many leaders are stuck in an outdated mindset that you must recruit external talent to serve in major program management roles. Why? The prevailing belief is that you must fill that PM role with someone who has already built significant trust, possibly someone previously organically associated with the client. The rationalization is that internal PM assets may lack the skills to build a relationship with the client starting from square one.
The other approach is to look internally for dedicated operations-focused program and project managers who accomplish things the right way, understand your corporate culture and implementation constraints. Internal candidates should know how to execute the management process well for the client, but you can't stop with this goal. There's a drawback to this approach in building long-lasting trust. It involves a lack of communication skills and knowing how to be purpose oriented.
Trust is best created when the client truly believes that the PM is purpose driven, with the purpose being to ensure the client is successful. This is a new paradigm for PMs and requires learning new ways to think about project success. Trust evolves through effective client communication and learning what success looks like from the client's perspective.
After you've identified internal talent, without a professional development strategy and training PMs may not be prepared to do anything else but focus on meeting deadlines and staying on budget … but not much more. PM training courses concentrate on requirements, scope, schedules and budgets. Some may even stress communicating with clients/stakeholders to build relationships. In actuality, only to any limited extent do these courses explain the "why" and "how" to effectively engage clients to accomplish this.
How do you deal with this challenge?
Find the hidden gems in your organization already applied to your crucial programs and projects and invest in their professional development. Help them learn how to think, act, and communicate differently in their role, and how to add their purpose to their management goal.
Don't overlook that program and project managers are a crucial part of your revenue generation team. Without effective client/stakeholder engagement, your programs, project deliverables, budgets and revenue growth will be undermined … along with competitors winning away your critical re-competes.
Look into Washington Technology's Mastering Stakeholder Engagement Programs. These unique professional development workshops are specifically designed to help Program and Project Managers not only understand the roles, skills and activities to better drive client success. They also offer a set of tools and techniques to manage communications required to effectively engage, influence and keep buy-in with key stakeholders.