Don't overlook the power of collaboration, curiosity and constraint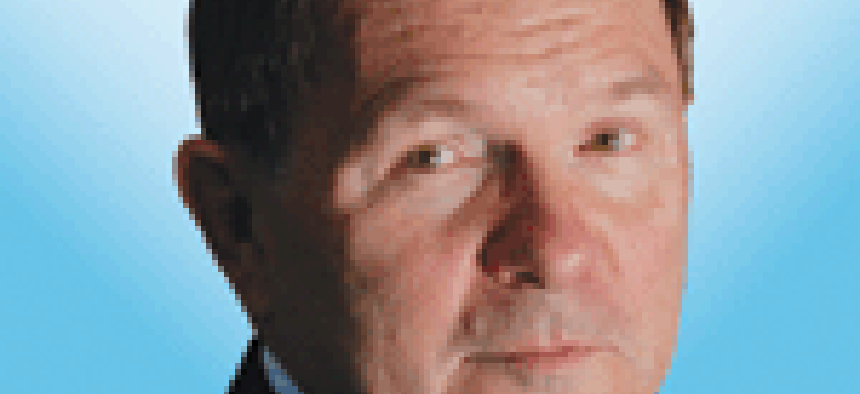 Program managers are critical to effective customer engagement because their intimate knowledge of customer challenges. Our June 7 WT Power Training on Mastering Stakeholder Engagement will help you raise those skills to the next level.
NOTE: A version of this column was first published on Nov. 14.
If you're engaged with customers in any way, the triangulation of collaboration, curiosity, and constraint is crucial to your organization's revenue generation efforts whether you realize it or not. Customer engagement is at the forefront of any business development activity whether an individual serves in BD, capture or program management.
The focus here is on program management professionals, at times the overlooked subset in the BD organization. 
Leadership is not always aware that PMs are a valued part of the broader BD team. Being constantly in touch with customers means PMs know what sort of issues partner/customers are experiencing whether directly related to the contract or in another area. They serve as Business Development Farmers.
Collaboration
The president of a major association in the government services industry recently shared her story of collaboration from early in her career as a PM. Her take is that she "learned the importance of developing relationships that would evolve into partnerships in a collaborative framework". She realized early on that collaboration was much broader than their respective offices or the programs they were working on together. Collaboration made these relationships bigger and stronger than they had the capacity to understand.
Curiosity
Another key skill for PMs is curiosity. When you work closely with partners to support the joint mission, the more curious you become in discussing and understanding your customers' concerns, the faster communication barriers break down that often get in the way of building collaborative relationships.
According to a customer of ours, a retired Air Force officer and currently vice president of business development, it's his experience that curiosity is a force multiplier when it comes to engaging customers in any role, and particularly in the management of programs and projects.
PMs might wonder how they fit into the BD effort … thinking that they are not quite on the BD team when they actually are a very significant part.
Program managers are the listening devices, the mechanisms by which organizations learn about concerns that may be out of the sphere of contracts, but in adjacent areas where a company can offer resources. PMs are in the unique position to be curious and ask questions to understand concerns that come up in customer conversations and gather this first-hand information for the BD organization. This class of intelligence is by far more crucial than impersonal un-validated data/information obtained through impersonal research. This intel should then be shared with other members of the BD team who can explore the problems with the customer in further conversations.
Constraint
When it comes to constraint, here's where PM professionals may get confused concerning their customer engagement role. Becoming good, collaborative partners with your customers is not crossing over to the "dark side". PMs should never feel compelled to cross the line into a pure sales role … that is, by pushing a solution in search of a problem.
The key for PMs is to collaborate with the customer, stay curious about their concerns and constrain themselves to the questioning and listening mode. This way of thinking and accompanying skills can be taught in education and professional development training for program management professionals. A growth oriented company would be judicious to make this kind of investment in their PM organization in 2019.
In customer engagement, the purpose is always to help the customer get their needs met.
Click here to register for a one-day training course produced by Washington Technology and MBDi on Mastering Stakeholder Engagement.