Why social selling matters in the GovCon market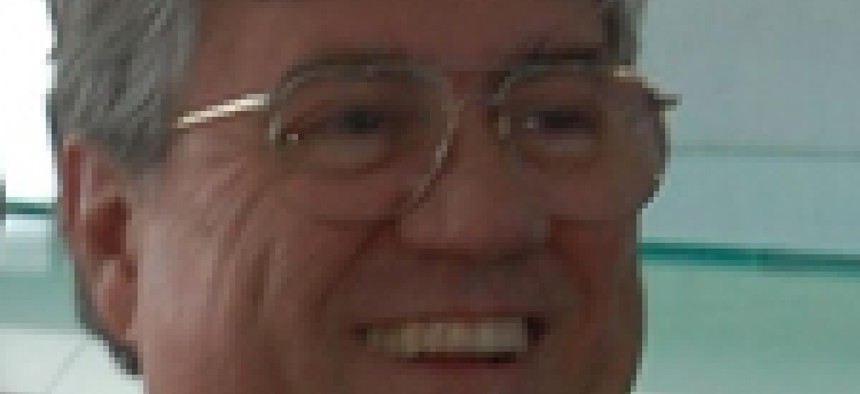 Don't overlook the power of social selling to get your company in front of prospective customers ahead of submitting a bid.
One of the more recurrent complaints when a company is making the "go/no go" decision on a bid is "we'll lose because the client does not know us."
I heard Bob Davis say this the first time I saw him speak in the early 1990s and I've heard it hundreds of times since, especially when I speak at the APMP-NCA fall conference. If this is a common refrain for proposal professionals, it's got to be an issue across the board.
Enter LinkedIn and social selling.
Social what? Social selling is the process of getting on the radar of specific niches within the market you serve and staying there in a non-intrusive way, adding value by sharing content, making intelligent comments on group posts, viewing profiles of influencers, reaching out to your first degree connections occasionally, and reaching out to connect with new people when the time is right.
Social selling occurs online in social networks, especially LinkedIn.
What social selling is not is traditional selling. It is not a "close the deal" scenario. Social selling is an adjunct process that helps open doors and keep them open.
Let's start with my favorite GovCon researcher- Market Connections and the 2018 Federal Government Contractor Study. The slide below shows how contractors rate themselves in the ten areas they deem most important.
Of these, eight can leverage social selling techniques.
Demonstrating thought leadership and subject matter expertise requires a LinkedIn profile that shows that expertise. LinkedIn also provides a content sharing platform to demonstrate thought leadership.
You can identify most of your government customers on LinkedIn, and while you may not be able to manage them, you can keep them informed on what your company is doing.
LinkedIn provides a platform to demonstrate your points of differentiation. Indeed, those points of differentiation often substantiate your thought leadership position.
Capturing and managing customer data is also a function of LinkedIn. You can see where your prospect/customer has worked previously, how long they've been in their current position, and more. This should be helpful when prepping for a sales call.
Providing the sales organization with marketing support in the form of sharable content addresses point seven.
Lead generation can start with looking up the client organization as a company on LinkedIn and using the appropriate search filters to find key people. All Federal agencies and operating divisions have company pages.
Business development and sales staff should be doing all of the above to enhance their other BD and sales activities.
Moving leads and prospects through the sales funnel starts with the above activity, and then you connect with key influencers and add them to your network.
A few other things social selling can help you with include
Account/agency based marketing efforts
Establishing and reinforcing your brand
Building those oh-so-important relationships
Done well, social selling strengthens the relationship between sales and marketing and makes each more effective.
Social selling may not be traditional selling, but in GovCon, it can take you a long way toward your goals.
Engage with social selling and you can kiss the "the client does not know us" syndrome goodbye.
---------------------------
Mark Amtower has LinkedIn workshops coming up in March in Howard county and Tysons: http://blog.federaldirect.net/2018/09/linkedin-for-govcon-live-seminar.html