How one small firm took on NAVAIR's NAICS decision and won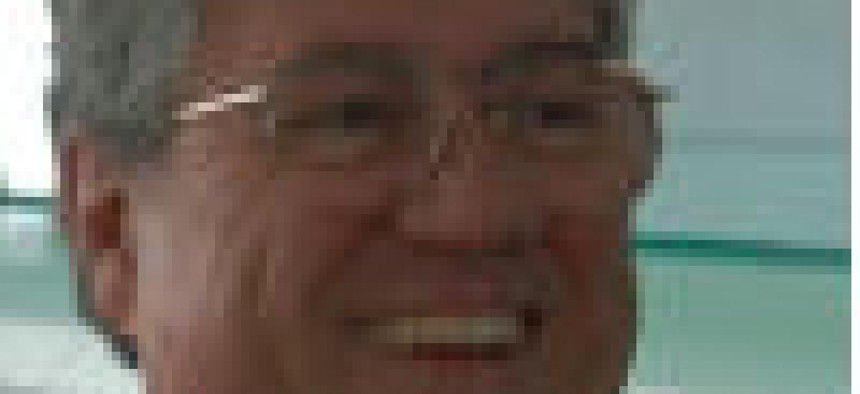 There is a lot of talk about NAICS choices agencies make but companies and how they can skew a contract to a particular competitor. Here's how one small business fought back and what you can learn from their experience.
In Selling to the Government, I devote a chapter to "The Myth of the Level Playing Field." There are many ways Congress and Federal Acquisition Regulations try to make the playing field level (although much of the legislation is a bad joke), and the Small Business Administration interjects with small biz size standards and various set-aside categories.
Those who read my column know that I hit certain themes again and again. My regular topics are issues that, over 35 years of observing the government contracting marketplace, I've seen what separates the most successful firms from the rest.
Successful firms have a grasp on the unique importance of research, resources, and relationships, the "Three R's of Government Contracting." Of course, the three R's are important in pretty much any kind of business, but in the GovCon world they are your lifeblood. To be successful, you have to think in terms of the three R's every day.
The rules and laws that govern this marketplace are often vague and ambiguous. From the FAR, to the DFAR, to the CFR, and the Small Business Administration, the GovCon marketplace has a lot of ins-and-outs and tons of red tape.
That's why your day-to-day game has to include research. You have to understand the rules that govern the GovCon domain.
One practice that has irritated me from the time I found out about it (back in the days of the Commerce Business Daily) was hiding bids under categories that had little of nothing to do with the work to be performed.
Now that the CBD is gone. some contracting offices use the NAICS "shell game" to limit or even pre-select the players that can bid.
Regularly checking out the GAO protest docket is worthwhile and you can gain a lot of useful knowledge. I also recommend monitoring the SBA's Office of Hearings and Appeals (OHA) website.
Did you know that you can appeal an agency's choice of NAICS code? A lot of people don't. The SBA OHA decides if the NAICS code applied to a solicitation is appropriate, and if necessary will direct an agency to change a NAICS.
The NAICS assigned to a solicitation is a huge deal. It dictates the size of firms that are able to pursue a small business set-aside.
Sometimes, the assignment of a solicitation's NAICS code can reveal the fingerprints left by the incumbent firm's relationship with government decision makers. Such fingerprints are more obvious when the NAICS code of a long-existing contract suddenly changes in a dramatic fashion. For example, a blatantly incorrect NAICS gets assigned to a solicitation that used to have a smaller size standard, and the new NAICS just happens to help an incumbent too large to bid to now be able to submit a proposal.
A recent SBA OHA decision provides a good example. In this appeal, the small contractor Rollout Systems won a big NAICS battle with Naval Air Systems Command . Rollout Systems submitted an appeal which resulted in SBA directing NAVAIR to change a solicitation's NAICS from the 1,000 employee size standard of the research and development NAICS to the $27.5M revenue standard of the information technology. This was a big change and it re-scoped the competitive field. Based on SBA ordering NAVAIR to change the NAICS, the long-time incumbent can no longer bid the solicitation.
I strongly recommend that you review SBA's Rollout Systems decision as a research opportunity. SBA's decision provides a lot of info if you are able read between the lines. It was a slam dunk. It seems that neither the solicitation's statement of work or labor categories addressed actual R&D. Also, the incumbent contract was not classified under an R&D NAICS code. After reading SBA's decision, it's hard to see how NAVAIR all of a sudden thought this work had become R&D.
I'm sure it was just an "oversight."
If your customer base includes agencies focused on RDT&E you ought to keep the Rollout Systems decision in your back pocket. This decision, all in one document, gives small business the ammunition they need to understand the standards that must be met to use an R&D NAICS, shows the fingerprints left by government decision makers seeking to choose an R&D NAICS to favor an incumbent, and demonstrates that even a small firm can leverage SBA's authority and get a positive resolution.
The NAVAIR solicitation at issue in the Rollout Systems appeal (N00421-17-R-0040) was recently released on FBO.gov under its new NAICS. It might be worth a look as well, as a further research opportunity.
To be fair, the constructive misuse of the R&D NAICS happens not just within NAVAIR, but in many DOD commands that are focused on research, development, test, and evaluation (RDT&E). The problem also reaches beyond DOD. Maybe government decision makers feel that since their agency supports RDT&E, they can get away with assigning an R&D NAICS to most any contract.
That's why it's worth reading the Rollout Systems decision closely, and truly understanding the rigorous standards that SBA OHA applies in such cases.
As stated in SBA's decision, to justify the use of the R&D NAICS, the work must lead to the creation of new products or processes. The solicitation must also include both research and development. One or the other alone just won't do. Plus, the development must be "experimental development." Also, SBA's regulations restrict the definition of R&D to mean only "laboratory or other physical research and development." That can rule out many types of work, which although technical in nature, are not appropriate for an R&D NAICS.
The point here is that to make legitimate use of an R&D NAICS an agency has to meet some specific criteria. If the agency is using an R&D NAICS and you don't think the solicitation meets SBA's standards, it might be worth considering a NAICS appeal to resolve the matter.
The NAVAIR's NAICS appeal loss is instructive on many levels, not the least of which is that taking your case to SBA may be the best route on selected occasions, especially if you think you've been NAICS bitten.