5 marketing best practices to drive your brand to the future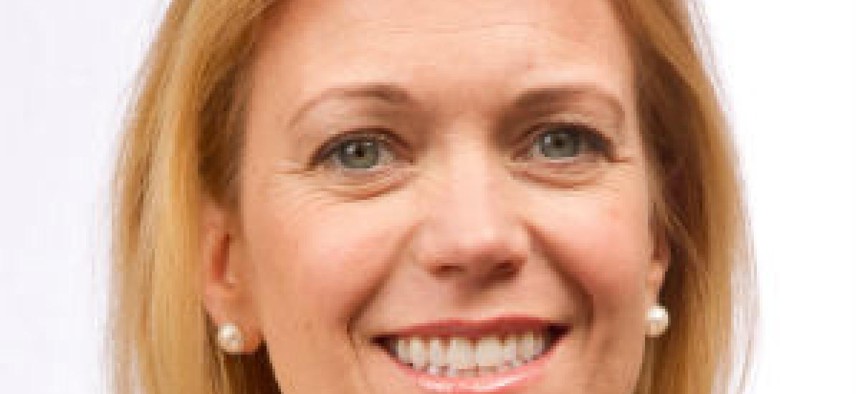 Research shows that there are marketing best practices that can help separate your firm from competitors and help draw top talent. Marketing expert Elizabeth Harr shares her thoughts on research, strategy, branding and more.
No single strategy can guarantee success in government marketing. But my firm's recent research reveals five marketing strategies that can significantly benefit government contractors.
1. Gain Market Insights through Research
The biggest challenge in improving your firm's government marketing impact is increasing your understanding of your audience's changing business needs. Research can reveal insights into the challenges facing current and prospective clients, strengths and weaknesses of both yourself and competitors, and most critically, how you're different.
What's more, firms that conduct formal research on their target markets grow faster and are more profitable. In a recent study, we found that 34 percent of high growth firms do systematic market research at least quarterly, unlike their slow-growth peers.
2. Follow a Focused Strategy
Our research also found that firms benefit from narrowly focused strategies.
The reason is that the broader a firm's appeal, the more numerous are its competitors — and the more difficult it is for the firm to stand out. That being said, there are a few differentiators that consistently outperform others. For example, firms that offer a niche service are 25 percent more likely to be high growth firms, while firms that specialize in a particular industry are an impressive 89 percent more likely to become high growth firms.
We've identified three reasons that such niche approaches are effective:
They allow a firm to be more visible to a smaller audience, making it easier and less expensive to reach them.
The firms are more likely to be seen as top experts in their field, allowing them to close business more quickly — and charge premium fees.
Smaller, well-defined markets are easier to understand and monitor, positioning these firms to introduce innovative solutions as their clients' needs evolve.
3. Build Your Brand around Expertise
Our research reveals that expertise is the number one selection criteria decision makers use when building the list of firms to consider. More to the point, in 72 percent of cases, expertise was the single factor that tipped the scale in favor of the selected firm. Even in a contract-driven environment, expertise — and the extent to which your brand is built around it — helps build the visibility firms needs to stay in front of, and on top of, the right opportunities. 
Fortunately, there are ways a firm can make its expertise more visible to target prospects. The most effective is to bring the expertise directly to the audience, even before they are ready to buy. Some of the best ways to do so are by speaking at events, publishing articles and blog posts, and conducting free webinars.
4. A Balanced Approach to Business Development
Our findings also show that contractors get the most traction when their business development efforts balance networking with speaking and publishing activities. Networking by itself can produce useful leads — but when a contractor is also engaging with potential buyers through compelling content delivered at speaking events or through published articles, their audiences are that much further into the sales funnel. Contractors that communicate with prospective buyers through both online and traditional platforms are also better positioned for success as marketing becomes increasingly digital.
5. The Impact — and Implications of — Attracting Top Talent
Professional services firms are only as good as their talent. After all, it is their professionals' expertise that firms are selling. But many firms struggle to attract and retain top talent. A lack of qualified job candidates can severely limit a firm's future prospects and put a ceiling on growth.
The good news is that the most important criteria that top talent looks for when selecting their next professional home aligns nicely with the top criteria organizations use when vetting firms with which to do business. We learned from our research on employer branding that being aligned with a growing firm was most important to job candidates in their search. And we know from our other bodies of research, cited above, that expertise is what decision makers are looking for when selecting a firm. Building both your external and your employer brand around specialized expertise signals to decision makers you have what it takes to get the job done, and it signals to future recruits that you really are the firm best able to help them achieve their career goals.
In short, when you're the firm known for its deep expertise, everyone wins.
In Conclusion
The world of government marketing has been slow to change, but that's no longer the case, and increasingly, contractors are adopting best practices from the private sector. These five strategies, when executed well, can offer enormous benefits.