Is a Space Corps in our future?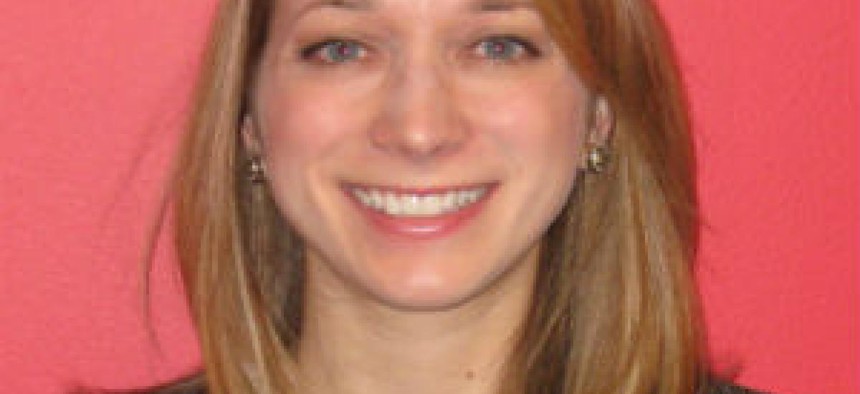 We might be years away from the creation of a separate Space Corps. But that doesn't mean there aren't opportunities today to support the mission.
The Department of Defense is no stranger to organizational change. One recent change is CYBERCOM's elevation to a combatant command. But there's another possible DOD restructuring that may shake up the Air Force.
The House Armed Services Committee passed its version of the 2018 National Defense Authorization Act, which would create a new military branch—the Space Corps. This sixth military branch would be solely responsible for combat in space and ultimately roll up to the Air Force, similar to how the Navy and Marine Corps are organized.
Senior military leaders and lawmakers agree that space is becoming an increasingly contested domain, with a growing concern about adversaries being able to fight in space. However, the two groups disagree on the way forward in building out space as a warfighting domain.
The case for and against a Space Corps
One argument for a Space Corps points to the United States' heavy reliance on satellites, not only for GPS, but for many other functions like weather, military systems, ATMs, television and other communication systems. Any disruption to our satellite assets could cause chaos on the ground.
The Air Force has not been a fan of the plan to build out a Space Corps due to the increased bureaucracy it would create. Congress argues that the Air Force's focus is on terrestrial flight and that space will never be given the attention it deserves. China and Russia have aligned their militaries to include space components and lawmakers want the U.S. to do the same.
Supporters also argue that the Air Force allows air dominance programs to be better funded with research and development and that space programs suffer as a second priority.
Another reason for launching Space Corps is that the Air Force struggles when it comes to managing large acquisition programs and that OCX and FAB-T (two of their space acquisition programs) have suffered cost overruns and schedule delays. Moving these to a separately managed military branch would allow for more oversight, management and cost reduction.
The Senate's version of the 2018 NDAA doesn't include the Space Corps, but it does include the creation of a new chief information warfare officer who would oversee cyberspace, space and electronic warfare. This would split the current DOD CIO role into two separate positions—one being the new CIWO and the other officer overseeing IT and business systems across the DOD, which is similar to the current function of the DOD CIO.
The Senate's version of the NDAA also would extend the term for the leader of Air Force Space Command from two years up to six years, pointing to the need for stability in a developing domain. Both House and Senate acknowledge the importance of space as a domain but, as currently written, the proposed bills are addressing different problems. Expect the final version of the NDAA to contain a hybrid of the House and Senate's markup, however development of an actual Space Corps may be years away.
The call for industry action
Despite the uncertainty of responsibilities when it comes to space, technology companies should pay attention to its development because this is where resources are being allocated. The Air Force, along with DOD as a whole, continues to prioritize space by increasing the amount of budget it dedicates to space capabilities year over year. The Air Force is asking for $7.7 billion for space programs in fiscal 2018, a 20 percent increase from the previous year.
The recent creation of a new office within Air Force headquarters' staff further points to dedicating resources to this territory. This office will be called the 'A-11,' or 'Deputy Chief of Staff for Space Operations Directorate,' and is expected to be operational this August. Expect space, as it becomes part of military operations, to face many of the same challenges seen with cyberspace as it matured as a warfighting domain. These possible organizational changes continue to point to a need for better capabilities integration across warfighting domains and the entire DOD.
Space and cyberspace are capabilities that currently cross responsibilities across all the military service branches. Restructuring could change that, so tech companies need to stay on top of organizational changes and responsibility shifts.
In the meantime, companies should center their customer messaging around helping organizations break down information silos and collaborate more effectively.