5 steps to launching an employer branding strategy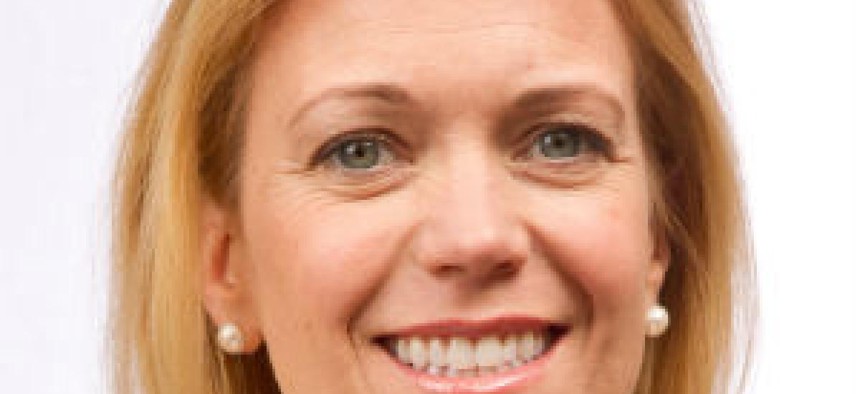 In part three of our series on employer branding, Elizabeth Harr explains the five steps you should take to build and launch the employer brand strategy that works for your company.
I've already written about the importance of employer branding and described some best practices. In this final installment of the series, I lay down the process your firm can use to build a powerful employer brand at your own firm.
The employer branding process is closely related to the approach you would take to rebrand your entire firm. In fact, if you are considering a firm-wide rebranding, the two objectives can be achieved at the same time.
Below are the five steps that go into a successful employer branding process:
Keep your firm's overall growth strategy in mind
If your employer branding strategy doesn't align with your firm's approach to growth, you will have a problem right away. For example, if your employer brand is designed to attract the very best talent but you've grown your business by offering low prices, you will have a credibility gap that no amount of branding can bridge. So make sure that the promise of your employer brand makes sense in the context of your overall strategy.
Conduct research
How will you know where to focus your branding strategy? And what should you say in your messaging? The best way to design an engaging employer brand is to go out and talk to job seekers in the marketplace, recent hires at your firm and people who refer candidates to firms like yours. This information will give you critical raw materials to inform your strategy and marketing language.
We've found that phone interviews are the best format for this kind of research, as they provide the opportunity to probe for more detail. Many interviewees will volunteer a wealth of additional information and insights.
Here are a few questions you may want to explore in your interviews:
What are employees looking for in a firm?
Who are you competing against for talent?
How is your firm viewed in the marketplace?
What sets you apart from competitors?
How do job candidates learn about your firm?
What are their important decision-making criteria?
What tips the scale when they choose one firm over another?
What is the employee experience at your firm?
What is the current culture like?
What drives turnover?
To establish confidentiality and get the most honest answers to your questions, I recommend that you hire an experienced third party to conduct the interviews.
Set your employer brand strategy
In a way, prospective employees are no different from buyers of your services. They have to pick from a range of similar-looking options and hope they make the right choice. Your employer brand strategy should help make a job candidate's choice easier and provide assurance that he or she has chosen wisely.
Your brand strategy should contain the following three components:
Differentiators— A list of the 2 to 5 things that are different or better about working at your firm.
Positioning statement — A short paragraph that describes how your firm is positioned against other employers in your industry. This statement should contain some or all of your differentiators. You might also see this called an employee value proposition.
Employer brand promotional plan — This is where everything comes together. Your plan should describe the tactics you will use, the tools you need and the schedule you will follow to attract potential new hires and retain current employees.
It's important that you document your strategy and refer to it often. It will be the roadmap you follow to get from here to greater traction in the hiring marketplace.
Develop the tools you need
To support your employee branding program, you are going to need a variety of tools. Exactly which tools will depend on the specifics of your plan, of course. But there is one tool that every firm needs in their quest for talent: a recruiting section on their website.
Many firms are satisfied to provide the basics — a list of benefits and a brief description of the company culture. But employer branding is about so much more. Job candidates want to get excited about your firm — so the more you can convey the experience, the better candidates are going to feel about your firm. Use pictures, testimonials and video to really sell your workplace.
The rest of your website matters, too. Prospective employees will be combing through it looking for clues about your firm's status in the marketplace and the quality of the work you produce.
You will also want to pay attention to your firm's reputation on employer review sites such as Glassdoor and Great Place to Work.
Launch the new brand
Launching your new employer brand involves more than your external audiences; your existing staff are a key constituency, too. That means the launch will be a firm-wide effort that includes recruiting, human resources, marketing and senior management. It means living the brand, not just promoting an idealized version. And living up to the promise of your employer brand is an opportunity to transform your firm.
Want to learn more? Hinge has just released its new employer brand study of over 800 employers and job seekers. This free-to-download research report covers many aspects of today's complex recruiting environment.