Here's how to not waste your precious BD resources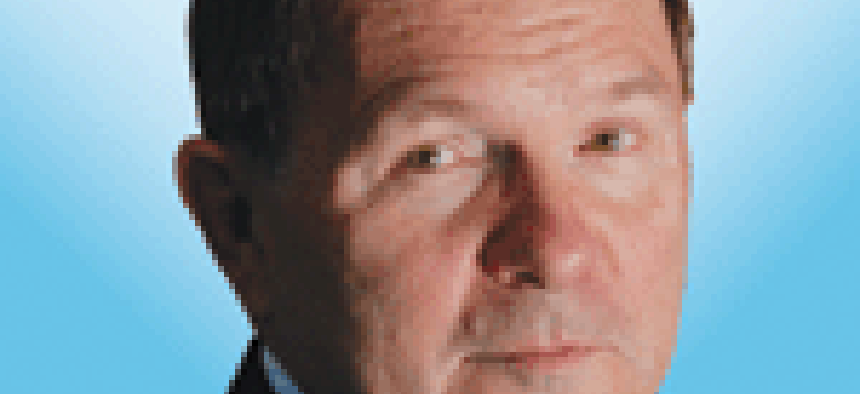 There are key factors to weigh when allocating your business development resources. Here's what you need to know so you don't waste your efforts and your money.
EDITOR's NOTE: This is part 2 of a two-part series looking at the strategy and culture of business development. Click here for Part 1.
From the discussion in Part I, we recommend an aligned culture and strategy for sustained revenue growth. Business development strategy is a compilation of BD objectives, plans and tactics. BD culture is the embedded BD thinking, including the principles, values and ethics, displayed in support of the strategy.
BD Culture - Process:  Proactive Shaping vs. Reactive BD Processes
Proactive vs. reactive culture and process are two distinctly different approaches to qualifying  and winning opportunities. The first approach requires proactive, early qualification and shaping. This approach is based on hard facts and validated human intelligence gathered as part of a documented customer engagement process to make informed choices on which opportunities to pursue. The reactive approach is frequently based on assumptions, limited data, limited human intel and what pops up on the latest industry RFP list. 
The first approach is driven by a balance between business development purpose and goal. The emphasis is upon creating a personal dialogue with the customer focusing on solutions to problems, including discussion on the technical characteristics or specifications required to solve the problem. The information exchanged is mutually beneficial, with the BD professional focused on the root cause of the requirement; a requirement pull, rather than a solution push. The outcome being the advancement of a business relationship between the two parties. The resulting human intelligence is used to make informed business decisions in order to pursue or not to pursue the opportunity at each stage of the BD lifecycle.
The ability to mutually disqualify a pursuit early on enables budget and personnel resources to remain committed to where intel indicates there's a higher probability of winning business.
Proactive vs. Reactive BD Processes
Reactive Culture and Process. The second path is categorized by the reactive, RFP capture -driven organization where opportunity identification happens as the RFP is released. The collective mindset is that an aggressive capture effort with best written proposal wins. These organizations base their growth and pursuit decisions upon:
If the RFP lists something that matches a key capability.
How much capacity currently exists to write the proposal.
Who internally might have intel on the opportunity, since it's likely too late to develop a relationship and secure the intel.
In this type of pursuit, organizations are missing a critical component: the customer's personal input. In preparation for making a pursue/no pursue decision, BD resources fail to contact the client to build a relationship and discover the real issues that exist. They also fail to discover if the pursuit has already been shaped by a competitor and as such, they are wired to win.
Without a person–to-person dialogue and client relationship, there is no internal advocate acting on behalf of the customer.   The proposal is written based upon assumptions and data with the desire to impress the customer with technical knowledge and a possible "unique" solution.
Consequently, their probability of win is calculated based upon some assumption or other form of internal validation. If the resulting calculation is greater than a specific number, the opportunity is pursued with time, personnel and attending resources committed. It's game on, the clock starts running, and B&P funds are committed.
Frequently one or more of these reactive RFPs are won, and this is a system that is rationalized that works. B&P resources are then heavily invested to ramp this process up under the rationalized belief this is how the company can sustain growth. Given that rationalization is the key to mental health, the outcome can become a downward spiral of submitting more proposals with an ever-decreasing win percentage, which is then inundated with more proposals attempting to achieve the desired win rate.
Industry best practices show that an opportunity identification and qualification process based on the gathering of human intelligence is the "missing link". Human intelligence is an integral part of your internal and external business procurement procedures in support of your capture and proposal teams and provides critical first person Intel gathered directly from client decision makers and influencers. The key here is to be HUMINT driven, allowing for intelligent and impartial decision-making established with information derived from direct client feedback, not based on internal desires or emotions.
Can an Organization Do Both Proactive Shaping and Reactive Qualification of Different Pursuits?
Given the reality of business, there are times when an organization has both processes occurring simultaneously due to different situations or business lines. However, unlike the processes, industry-leading organizations have one predominant BD culture within an organization, and it is the culture that ultimately determines which of the two approaches prevails.    
The longer-term shaping of opportunities requires additional time and upfront resources, but produces significant benefits:
A pipeline comprised of validated, high probability pursuits.
A more streamlined proposal process resulting from the HUMINT developed on the pursuit.
Yields a higher win percentage.
According to our studies, opportunities where the client was engaged with customers for over one year in advance of the RFP release, had a win rate of over 75 percent. For engagements less than one year, the win rate calculated was less than 40 percent.
Imagine the organization resources wasted by reactively "chasing" low probability "pop-up" opportunities.  
So how can you move to a more proactive Culture and Process?
Successfully shifting to a more proactive BD process depends upon the implementation of an opportunity identification and qualification strategy of bidding smartly, by this we mean having a documented external (CEP) which gathers HUMINT. This is done by asking your prospects the hard questions to fully understand their needs, and then using this information to disqualify low probability or un-shapeable opportunities early in the BD Lifecycle.
We train our clients to implement a Smart Capture Philosophy with a proactive BD culture that fosters early shaping of opportunities and a process of early Intel gathering of valuated HUMINT to intelligently choose which opportunities to pursue. This allows the following questions to be answered early in gate review:
Can we or have we shaped the relationship?
Can we shape the problems/issues?
Can we shape the requirements?
Can we shape the RFP?
Can we position ourselves to win?
Is it worth winning?
The smart capture philosophy requires ongoing programs of education, coaching and professional development to all personnel involved in customer contact and provides them with the skills, process and discipline to effectively engage in person-to-person dialogue that's required to secure high value human intelligence.
With the ability to obtain human intelligence early in the process, a smart capture decision can be made to invest in shaping the pursuit or to risk investment in a reactive pursuit process.