Be prepared: GWACS, IDIQs will grow in this age of uncertainty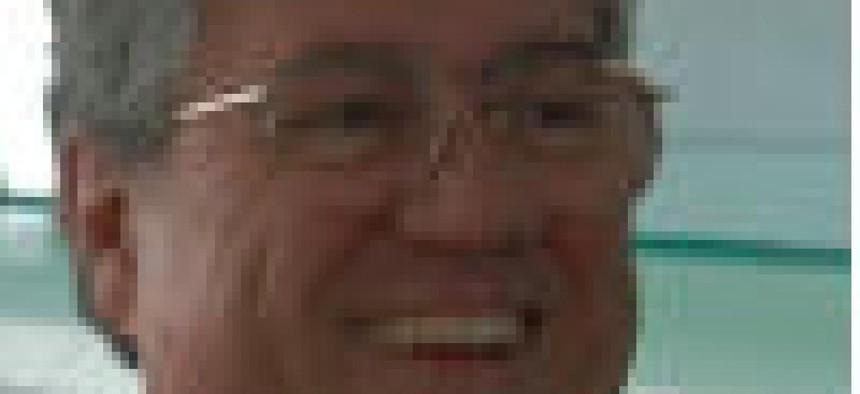 With the Trump administration bent on downsizing government and government programs, the importance of GWAC and IDIQ contracts will grow.
The new administration seems intent on downsizing government and government programs, and they have four years to accomplish the task. The proposed budget cuts across civilian agencies will impact contractors in a huge way.
A recent GAO report- Contracting Data Analysis: Assessment of Government-wide Trends showed a 24 percent decrease in overall discretionary spending from fiscal 2011 to 2015..
Add this trend to the continuing resolution that seems poised to continue through fiscal 2017, the forecast for contractors is at best uncertain, and for some, bleak.
Business as usual has gone out the window. So what's a contractor to do?
One question contractors need to be asking is how to maintain market share in this age of uncertainty.
One possible bright spot are GWACs and IDIQs.
As new programs and projects will be on hold for the foreseeable future, agencies will be turning to contracts that are in place. As has been noted by Bloomberg Government and my research, GWACs and other IDIQs like OASIS have experienced significant growth over the past few years.
SEWP, the NITAAC contracts (CIO-SP3, CIO-SP3 SB, CIO-CS) and Alliant and Alliant SB each had banner years in in fisal 2016, and reports from each contract shop indicate that thus far this year there is continued growth for each vehicle. OASIS is experiencing similar growth.
The apparent downside to this is if you don't own a prime spot on one of these contracts, you may be out of luck. While those with prime positions certainly have the edge, any company offering products or services that fall within the scope of these contracts has the opportunity to partner with a prime to gain access to these contracts.
The program managers for Alliant, SEWP and NITAAC have all stated publicly that this is a viable option, indeed, an encouraged option, for those not on one of the GWACs or other IDIQs.
There is a big upside for the small contractors already on these contracts. Partnering with other companies allows them to bid on more RFQs that come though the GWAC, thereby reaching a broader audience.
We know that the large contractors have gone after smaller contracts and task orders in recent years and this trend will continue.
To counteract this, small contractors, especially those with prime spots on the GWACs, need to aggressively seek partner companies to go after more of the task orders coming through the GWACs. When smaller contractors are successful in responding to RFQs that go through the small business side of these contracts, the more likely it is that more RFQs will follow. When fewer responses occur, the small business task order pipeline dries up.
To fully leverage GWACs and other easy-to-access (from the government buyer point of view) contracts, you need to create your own advantage, not wait for someone to level the playing field.
We know the proactive outreach on the part of the contract program managers helps grow these contracts. Joanne Woytek of SEWP makes a habit of meeting with all of her contractors. I know Bridget Gauer and her staff at NITAAC and Casey Kelley of the Alliant contract pursue a similar approach.
There are also several things contractors should be doing, including:
Proactive contractors on each contract have learned how to leverage these contracts. This includes knowing which agencies prefer which contracts and focusing efforts on growing that business.
Contractors that do their homework and develop a deeper understanding of and relationships with targeted agencies win more business from those agencies.
Contractors that know when to bring senior executives and other experts to certain meetings will win more business.
Contractors that communicate with and leverage the relationship with the GWAC/IDIQ program office always do better than those that don't develop that relationship.
Contractors that develop deeper relationships with OEMs and focus on particular technologies tend to do much better than those who will sell anything to anyone.
Contractors partnering with carefully selected companies to respond to RFQs will likely have a higher win rate.
GWACs and IDIQs will continue to grow, with or without you. If you don't have a prime spot, look for a partner company that does.