FBI IT budget contracts, but still plenty of opportunities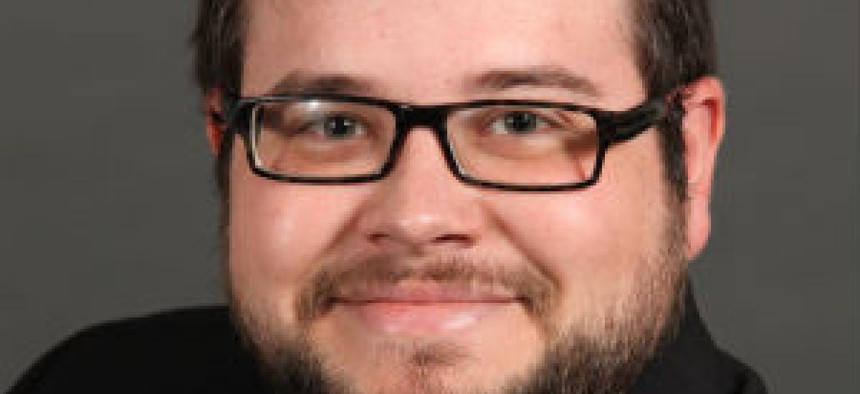 The FBI's IT budget has contracted, but there are growing opportunities around information sharing, the cloud, biometrics, cyber and big data.
The FBI's IT budget request for fiscal 2017 is down 18 percent, thanks to the consolidation of various technology activities at the Justice Department. But the bureau is still the largest individual IT consumer within DOJ and has one of the most diverse mission portfolios of any government agency.
With a $900 million IT budget for fiscal 2017, down from $1.1 billion a year ago, the bureau will spend a good chunk of change on information sharing, cloud, biometrics, and cyber.
Information Sharing
In many ways, the FBI is one of the leading federal agencies for information sharing, given the push for more collaboration among law enforcement after the Sept. 11 terrorist attacks.
The FBI's Law Enforcement National Data Exchange will be an area of focus for IT investment in 2017. It gives state and local governments access to federal information to help in their investigations.
Thousands of agencies contribute data via numerous sources representing almost a billion persons, places, things, and events. So it's not surprising that the exchange will need additional storage, networking, and computational hardware to expand operations and enhance interoperability, especially with other FBI systems. 
Sentinel is also in need of a tech injection from industry. The case management system helps FBI share information internally and externally with partners. Sentinel had a rocky start, but the program is now successful, rolling out quick iterations of new functionality to upgrade the capability of the system. Sentinel can benefit from data analytics, particularly in intelligence scenarios where multiple disparate pieces of information need to be pulled together.
Cloud
DOJ spends nearly $800 million maintaining its infrastructure and will look to the cloud to help reduce that cost in the long run.
FBI is investing in cloud so that it can leverage the intelligence community cloud—IC ITE. Again, no big surprise that the bureau will need tools that can transfer sensitive information into classified and top secret environments.
FBI is also modernizing its technology stack in preparation for major investments to refresh its data center environments. The end goal is for DOJ's Core Enterprise Facilities to act as the principal data centers for the department. That means the bureau will be investing in next generation data center technologies like converged and hyper-converged infrastructure.
Biometrics
The Next Generation Identification program helps the FBI build its reputation as a global leader in biometrics. The program advances the FBI's identification and investigation services and invests in new functionality like the iris and palm identification pilots—they're already captured more than 400,000 iris samples.
Nearly 20,000 partners regularly submit requests through the FBI's system. It also has to interface with the departments of Homeland Security and Defense biometrics systems, which means disparate systems must be able to talk to each other in real-time. The program will acquire additional hardware and software to support the development of the NGI infrastructure.
Cyber
The FBI's role in cybercrime is extensive.  The bureau mitigates, identifies, and prosecutes fraud, identity theft, and other domestic cybercrime. FBI also helps protect computer networks from external threats and identify the source of international attacks. One of its most important roles is identifying the source of malicious attacks and botnets and shutting them down when possible.
Another source of cyber activity is malware—not just defending the FBI against it, but developing malware to be used against criminals and terrorists.
DOJ will spend nearly $900 million this next fiscal year on cybersecurity between hardware, software, and services. Within that total is an increase of $175 million for the FBI's  cyber investigations, including $85 million in upgrades to technical investigative tools and networks, $52 million for insider threat and intelligence sharing technology, and $38 million for anti-encryption technology and research.
Big Data
Big data tools at the bureau are really about providing the agent in the field with the best information available when they're responding to an incident. If there's a particular methodology that seems to have more success investigating certain types of work, the FBI wants to make sure all its agents are aware of how to handle the situation.
The bureau will be looking for analytics software and data transmission solutions that can help in criminal investigations.
There's plenty of opportunity to sell into the FBI no matter the technology solution. Companies should focus their efforts not just on selling to IT leaders, but also to the mission owners of the systems mentioned above. That's a great way to start engaging with the FBI.