Small businesses: Don't overlook your digital marketing strategy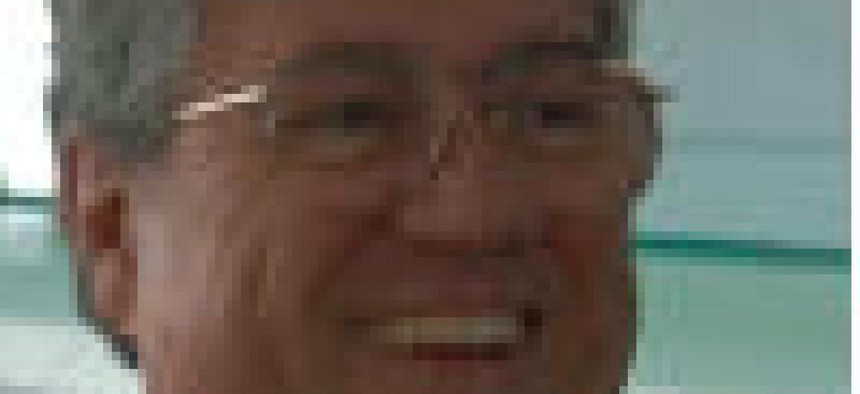 Too often, marketing is seen as superfluous, but you can't expect to drive traffic to your website, generate sales lead, and increase inquiries without taking specific actions. Here is GovCon marketing guru Mark Amtower's best advice.
Recently I have had the opportunity to speak at two business to government events focused on small business issues. At each of these events I spoke with several small business owners who had common issues, to wit: I don't need marketing, I need more (fill in the blank with: sales, contracts, task orders or sub-contracts).
This has been a common complaint since I started my company in 1985. Marketing, it seems, is superfluous and is not required to win more business, get contracts or sub-contracting agreements, or to drive sales. Apparently all you need to do is be in business and customers will appear.
There is a significant disconnect here that must be addressed.
Business does not happen in a vacuum. Traffic to your web site, sales leads, incoming emails and inquiries via telephone do not occur without specific actions.
The 2015 Market Connections study on B2G Content Marketing finds that various types of content influence the government procurement process at each stage. These are; identification of a need, budget allocation, determining requirements, drafting the RFP, identifying potential bidders, proposal evaluation, and approving the purchase.
Among the marketing tactics that influence the process (each weighted differently at each stage) are webinars, case studies, enewsletters, ebooks/interactive publications, marketing collateral, infographics, podcasts and blogs.
Event attendance and company web sites are obvious omissions and both are equally important in the process. There are many contracting officers who will view a bidder's website to verify claimed areas of expertise, subject matter experts and more. Some contracting officers also look on LinkedIn.
The point is that feds collect and review information during the procurement process, as do the primes during their partner selection process. If you are not a producer of this information, the likelihood of being included at the end of the process is next to zero.
Potentially hundreds of companies compete for each piece business bid by the federal government, either as a prime or team member. How you stand out and how you differentiate your company during the process can determine whether or not you have a role at the conclusion of the process.
When primes vet a potential subcontractor, they look for several things, among them:
Do you have a relationship with the client that is significant?
Do you have a product, service, or process that adds value to the ultimate solution?
Does your company possess known subject matter experts (SME) in the area?
Suppose a small business executive meets a program manager from a prime contractor at an event and has a few minutes to explain what her company does. The program manager has some interest and after the event looks up the company and the executive on LinkedIn…and sees little or nothing.
Then they look at the website and find a generic "IT services" menu, nothing highlighting the area of expertise mentioned in the conversation: no case study, white paper or webinar, nothing highlighting the SME they claim to have on staff.
Having your set-aside status on your web site as your lead argument buys you nothing. Claiming to be an "IT services" firm, or worse claiming to be a "systems integrator" with a staff of 20 puts you in the category of generalist. There are thousands of generalists.
Opportunity lost.
Among the arguments I hear are:
If we post white papers or case studies, other companies steal our ideas.
If we highlight our SMEs, bigger companies will hire them away.
If we focus on a specific area, prospects won't look at us for other opportunities.
And the list goes on.
Focusing on a core competency opens more doors than it closes. Agencies and primes don't want small company partners that do everything, they want a partner that does one thing better than 95 percent of the competition.
Consultant Bob Davis calls this a sustainable competitive advantage. It is sustainable because you are truly several notches above most other companies and it will take a while for the competition to catch up.
Having that advantage is one thing, publicizing it to the right audiences is something else. If you expect traffic to occur simply because you have a unique, or near unique, skill, guess again.
The small contractor marketing to do list includes several actions, among them:
Defining your niche area of expertise
Making certain your web site clearly enunciates this expertise- and backs it up
Creating informative materials that support and demonstrate the expertise:

White papers
Case studies
Webinars
Videos
Podcasts
Leveraging social media to

Highlight your in-house SMEs
Create company and individual profiles that support the area of expertise
Share the informative materials you have created
This is not the maximum necessary, this is the minimum if you are seeking a sustainable position in the government contracting arena.
Marketing is not a superfluous activity in government contracting.
Until you define who the influencers are in the equation of selling your product or service, then put sufficient information in front of them to position your solution, you will be sitting in a lonely office somewhere, waiting for the phone to ring, looking at Google analytics to determine if your web site had another visitor this week, and wondering if anyone will ever view your LinkedIn profile.
Not that I have an opinion.