3 things to remember as category management gains ground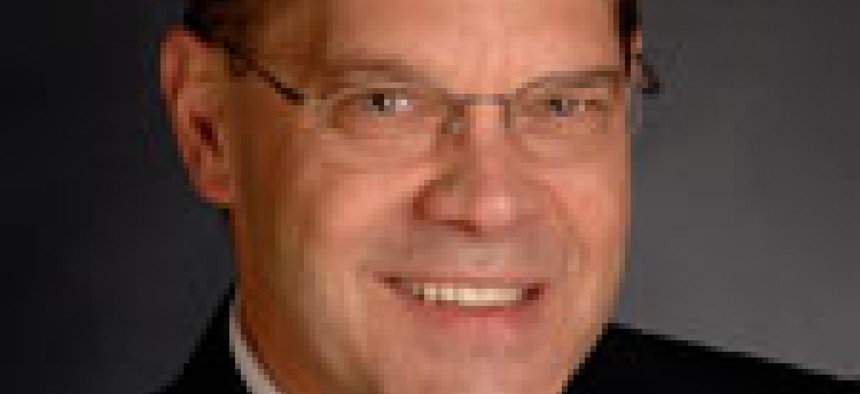 Category management and the gathering and analysis of procurement data will soon be common operating procedure for the government. immixGroup co-founder Steve Charles explores what it means and what you need to know.
For the Office of Federal Procurement Policy, category management is not quite a done deal, but it's getting there.
Category management is basically a new way to do something the government has wanted for a long time—to consolidate requirements and then buy in volume as a single entity, rather than as a group of disconnected agencies.
At an acquisition conference last month organized by ACT-IAC, OFPP administrator Anne Rung rang off a list of milestones related to this way of doing things. In the last year the Office of Management and Budget has taken more than 25 actions to, as Rung put it, "drive category management across government."
Here's how it works: There's a team of executives, each member designated to oversee one of the 10 categories under management. The General Services Administration has established two government-wide acquisition contracts, one for application development services, and one for geospatial software licensing. (This was followed by a memo asking agencies to use three designated vehicles for buying PCs.)
Of greater interest to technology vendors is growth in the Acquisition Gateway portal, both in the number of users and in the amount of information going into it. It's the focal point for where category management is taking the government—and therefore technology vendors selling to it.
The category management initiative focuses on prices paid for thousands of product service codes within each category. The rationale is, with enough transaction data collected and available to contracting officers, the government can eliminate price variations for a given item. The theory behind that is, knowing the variability can help the government work prices down to their lowest—with lowest prices presumably the result of buying as a unified entity. It's a way of enabling the government to become a virtual or logical single entity, if not a real one.
Indeed, Rung said that the government's prices for PCs have dropped 50 percent in some cases. She said that the next phase of category management will focus on supplier relationship management. Rung said "supplier relationship management" programs will "work with" companies, putting them in tiers "based on spend, mission criticalness...with scorecards and clear outcomes."
For now the effort is focused on spend analysis. Think about it for a moment. The government—via the Acquisition Gateway portal— will have more information than vendors about who is paying how much for what. It will use this information to level-set agreements and as ammunition in price-reduction clauses or false claims actions.
"Buyer beware" is becoming "seller beware." That's all the more true for companies using multiple channel partners in multi-level distribution, where as a practical matter data from each transaction is difficult to get.
What should vendors be doing to cope with the dawning age of category management? A couple of things come to mind:
Consider using your main distributor as your collection point for transactional data. Presuming you have a handle on transaction data for direct federal accounts, distribution—dealing with your VARs, integrators and other resellers—should be able to supply you with detailed information on the rest.
Make sure part numbers reflect value-adds. Remember, under category management the government is tracking price variations. If a part or product is delivered with some value-added service or quality, it should have a different part number than the plain vanilla.
Pay attention to the public-facing side of the Acquisition Gateway. Industry won't see nearly as much data as the contracting officers, but what's posted may give a clue to what the government is watching for.