Are you ready for the new BD paradigm?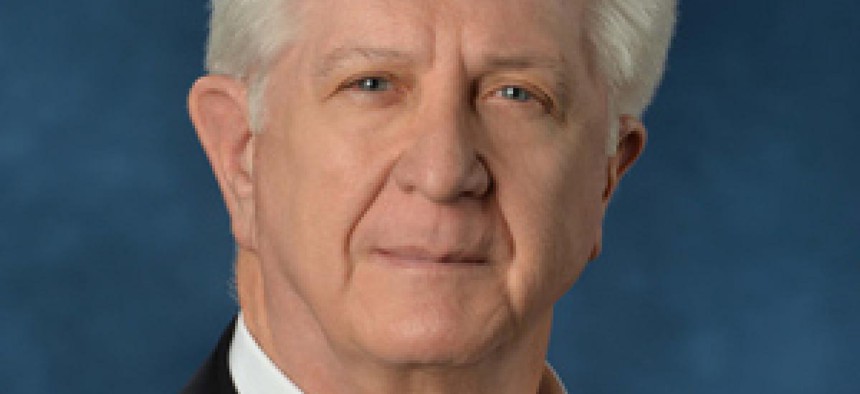 Traditional business development has been turned on its head in recent years, and the new BD paradigm requires mastering digital skills if you expect to succeed.
Is your company ready for the huge B2G market shift that is underway?  Read Bob Davis' . Successful digital marketing is predicated on making your SMEs visible to your market. Why would a company do this? Let's look at a bigger picture:

Remember the traditional business development paradigm that ruled the government market industry for decades: BD person meets with the customer … works on developing a relationship … demonstrates the company's expertise often using different marketing collateral… tries to build a level of trust … at a later time, bids the work, hopefully wins, and secures a new customer relationship for the company.

While this process is still relevant, a new paradigm is emerging – the Digital BD Model.

Digital BD and Marketing

A technology and services company's only asset is the knowledge and experience of its subject matter experts (SMEs) – their expertise, education, and credentials. A current customer may love your SMEs but how is the value of your company's most important asset being leveraged beyond the current customer relationship? How do you make them visible to your larger market – a phrase coined by Hinge Marketing in Reston, Va.
---
white paper on the new federal go-to-market framework
---
Google announced that in 2014, the number of mobile devices that accessed Google exceeded the number of desktop searches for the first time. Okay, we know that mobile technology is hot.
A 2012 survey, taken by a company in Columbia, Md., found that a third of DOD's contract specialists were under 34 years old.  They are Millennials.  
According to The Learning Café and JustJump Marketing.com, Gen-Xers (ages 36-52) are individualistic, reject rules, and like technology a lot. Millennials (under age 36) are individualistic, re-write the rules, are very Internet oriented, have super technical literacy, and there are 80 million of them. According to a recent survey by the Pew Research Center, they have 'low social trust', which can translate to low brand loyalty.
The government faces two major changes from the traditional way of doing business getting their work done:
They travel much less these days, going to fewer conferences and trade shows, so they use more mobile technology.
They are overworked and understaffed, so they have little or no time for meetings with 'outsiders' and they seek knowledge and education on-demand to address an ever changing work environment.
So where will government employees go to get information?  Find knowledge?  Find specific expertise about a subject new to them? 
The Internet or more specifically Google is the answer over 80 percent of the time. And they expect to gain visibility into your company's subject matter experts.
If your company's SMEs have market visibility, leads can be generated.  Referrals can be followed up. Organic growth can be facilitated when on-site employees are asked what other kinds of work your company performs.  (How do your on-site employees respond to this question now?)
How do buyers of services specifically find SMEs, according to Visible Experts, 2014, Hinge Research?
They:
31 percent  go online and search
19 percent ask for recommendations from people they work with i.e. referrals
19 percent read industry publications
11 percent ask industry associations i.e. referrals
8 percent listen to a talk by a SME.
A Digital BD Paradigm
Now let's enter the world of a Digital BD paradigm: A customer has an issue or challenge… they seek online education and information to address their knowledge gap… they want knowledge from a SME … they may develop a level of comfort or trust with this SME and company after reviewing a white paper or technical presentation or blog or Podcast or an e-mail exchange or referral from a peer. Business might thereafter be bid and won thereby securing a new customer relationship for the company. 
The Digital BD model may not entail face-to-face meetings with a company.
The Digital BD paradigm is what is emerging as the government posts more and more task order solicitations that were previously unannounced, i.e. unexpected by industry - what I call cold bid opportunities. Often these cold bid opportunities have not been influenced/shaped by a BD person or an incumbent contractor. These cold opportunities are ideal leads for the world of Digital BD and Marketing.
What Does Digital Marketing Encompass?
Digital Marketing means having a value-creating, interactive web site. It can include:
White papers – (there are 3 kinds)
Blogs – (there are 2 kinds)
Abbreviated technical presentations e.g. 6-7 slides
Conference papers suitable for publishing
1-page customer success stories – (there are 3 kinds)
Industry and government technical standards committee participation
Webinars
Touchpoint Management
Short videos – 2-3 minutes
Customer e-newsletters
Brand Strategy across the company
'Business' Social Media e.g. LinkedIn and Twitter.
Millennials, according to research performed this year by Just Jump Marketing, want interesting, authentic, and informative web site and social media content.  Are your company's values and personality evident at its web site?  This issue is especially important when it comes to recruiting Millennials.