HHS across the country: A regional sales overview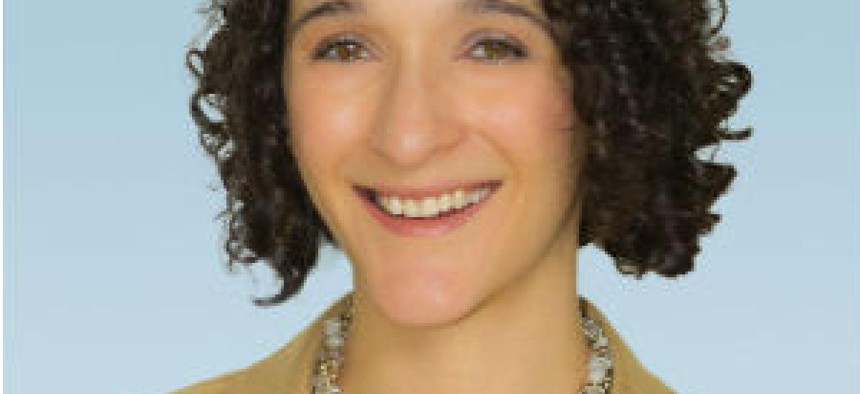 State budgets are recovering, and health and human services agencies are being encouraged to change their approach to IT, which means opportunities are growing across the nation.
CAN'T GET ENOUGH HHS INSIGHTS? Come to our Washington Technology HHS Industry Day, Sept. 2 at the Fairview Park Marriott in Falls Church, Va. Click

As state budgets continue to recover from the crippling 2008 recession, health and human services agencies are being encouraged to change their approach to IT and health care management.

Technology companies should expect states to increase collaboration, aggregate enterprise data, and utilize analytics for better service delivery.

Here's a look at what's happening in health and human services across the nation. Starting on the East Coast, we'll focus on North Carolina, Ohio, Texas, and California for a snapshot of what's happening by region.
---
here for details.
---
---
NORTH CAROLINA
The Tar Heel State's budget for health and human services is $4.6 billion, with about $116 million allocated for IT. Of this IT budget, over 70 percent is centered on Medicaid programs within the Division of Medical Assistance. This is where technology companies should focus the majority of their time because the overall management of North Carolina's Medicaid management information system (MMIS) will be run from here.
North Carolina will aggregate and consolidate much of its IT over the next few years so this is actually a great time and place for technology companies to support those functions.
Here are some of the top programs within HHS in North Carolina:
NCTracks. NCTracks is North Carolina's MMIS claims reimbursement program. The legacy MMIS system was in great need of an overhaul, so in 2008 the Office of the NCTracks awarded a replacement contract to Computer Sciences Corp. The replacement MMIS will expand claims payment functionality to multiple agencies.
This program may have been already awarded to CSC, but the contractor will need implementation support in areas like case management, data analytics, data migration, data management, and information security.
NC Fast. The NC Fast program (or North Carolina Families Accessing Services through Technology) is the gateway to accessing social services benefits. This program has been plagued by a backlog in the 7,000 range. With the threat of penalties from the U.S. Department of Agriculture, North Carolina needs to get this program back on the right track.
The current NC Fast program was designed to help process backlogs and ensure all filed claims are processed efficiently. For now, processing backlogged applications is still a very manual process. Data integration, case management, and application integration are needed to support the program.
OHIO
The Buckeye State's health and human services budget exceeds $30 billion, with more than $760 million in IT budgeted spending. Medicaid is the largest program in the state and has seen an increase of greater than 20 percent from fiscal 2015 to fiscal 2016 (because of consolidation within the health and human services agencies and Medicaid in particular). This means more information sharing across state and local data systems, modernizing eligibility systems, and integrating claims payment systems.
For technology companies, this will result in more programs aimed at data consolidation, data integration, and case management.
Let's take a look at Ohio's key program:
Integrated Eligibility Determination System. This is part of the Medicaid modernization, allowing for the application of services online. Initially, the system will focus on supporting Medicaid, Supplemental Nutrition Assistance Program, and Temporary Assistance for Needy Families. After that, Ohio will look at other health-related areas to move to the new system, which means more data sharing amongst agencies and greater aggregation of data.
This is where technology companies have a play. Each of these programs will need technology that facilitates data integration, data migration, and application development.
TEXAS
Texas' health and human services budget is just over $73 billion, of which $1.8 billion is focused on IT. As with other states, Texas' health and human services agencies are planning to consolidate their data centers and increase the amount of shared data across the state. For technology companies this consolidation means Texas will need solutions that support data center migration, data storage, and application inventory management.
Here are two key programs IT vendors can support:
Medicaid Management Information System (MMIS). Texas is looking for a vendor to take over its MMIS. For technology companies there is an opportunity to position with the Health and Human Services Commission and the new systems integrator at the beginning of the contract.  Support will include process automation, document management, data management, disaster recovery, and information security.
Enterprise Data Warehouse. The Enterprise Data Warehouse will consolidate and share information from several disparate legacy systems to foster collaboration among executives. This consolidation will also help the state save money by making sure it is not maintaining costly separate systems. The state will be looking for business intelligence and analytics, application development, data management, data mining, and information security.
CALIFORNIA
The Golden State's health and human services budget is roughly $45.1 billion, which is small for managing health care in one of the most populous states in the nation. The IT portion of the HHS budget is just over $1 billion. Some 64 percent of that budget falls under the Department of Health Care Services. The driver behind this is the Medi-Cal program.
California's over-60 population is expected to grow 32 percent by 2030. The volume of claims to be processed and paid will strain the state's health IT. There will be a need for additional storage space. Because of its tight budgets, adequate storage would likely come through scalable cloud data storage solutions, purchased and expanded on an as-needed basis.
Like many other states, California struggles to ensure data reliability. Aggregating and consolidating data into one concise system would allow California to improve the reliability of payments by seeing across the enterprise. Technology companies can help California integrate its systems through web-based applications.
Here are some programs to keep your eye on:
CA Medicaid Management Information System (MMIS). California's MMIS contract with Xerox expires in June 2021. With legacy systems dating back to 1987 there is a great deal to be done to upgrade this MMIS. Future improvements to the system will require process automation, data migration, case management, data management, and information security.
Electronic Women, Infants, and Children Integrated Statewide Information System (eWIC MIS). The goal of this program is to integrate the coordination of benefits seamlessly at the state and local levels. California is seeking a web-based system to increase collaboration of local WIC agencies, state administration, vendor management, and federal reporting components. Web-based case management software that supports application integration will be vital requirements for the new system.
States are collecting and aggregating enormous amounts of health, benefits, and insurance data, but they struggle to understand this data. Knowing what data a state owns allows for more effective planning. Beyond the day-to-day, states can leverage these analytical tools to predict major trauma events and improve the state's response.
Technology vendors and their partners can help analyze and interpret a state's data to improve the effectiveness of their programs and resources. That's the path forward in selling into the regional HHS market.