Inside the private sector's role in the health IT opportunity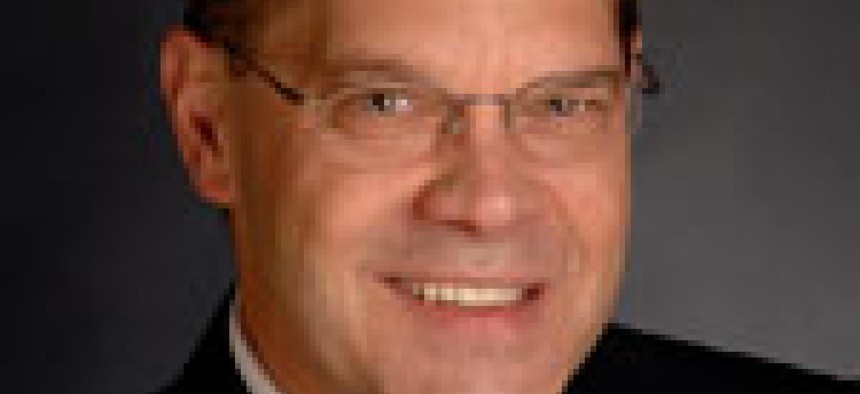 Federal market guru Steve Charles lays out the key points behind the importance of data exchanges and the role the private sector plays in driving this business opportunity.
For vendors, integrators and resellers hoping to add value in this market space our summary recommendations are:

Federal healthcare leaders say the current state of health IT needs better coordination with the private sector. While progress is being made in the sharing of electronic patient data, there is still a pressing need for improvements in data exchange among providers, patients, and payers.

Those opinions came out during a panel discussion on Jan. 27. Modernizing Healthcare System and Interoperability in Government, hosted by immixGroup, featured three notable federal health IT experts:
Ahmed Haque, director, Office of Programs and Engagement, Office of the National Coordinator for Health IT (ONC)
Janet Vogel, director, Office of Information Services for Medicare & Medicaid Services (CMS)
Joe Klosky, senior technical advisor and former chief technology officer, Food and Drug Administration
NEED FOR COLLABORATION, INCENTIVES
"Health care is broken," said ONC's Haque, noting that 18 percent of America's GDP, or more than $3 trillion, goes to health care. Because the high expenses have historically yielded questionable quality, the government is moving to paying for value, not volume, he said.
Haque referred to the ONC's Federal IT Strategic Plan (at this writing still open for comment), which proposes expanding health IT adoption through standards-based technology to securely exchange health information between patients, providers, and payers.
Advancing technical and scientific knowledge, Haque said, requires cooperative agreements with federal, state, business, and payers. That's the underpinning of Health and Human Services Secretary Sylvia Mathews Burwell's recent announcement on payment and delivery reform. HHS is closely considering how to move to a value-based model for funding, improving care and delivery (including how to pay for it), and sharing information for better health outcomes at lower cost.
CMS's Vogel underscored that the government needs to incentivize the medical profession, to encourage providers and institutions to adopt new technology. She cited success with The Health Information Technology for Economic and Clinical Health (HITECH) Act to promote the adoption and "meaningful use" of health information technology.
CMS has paid over $6 billion in incentives for providers, and some $17 billion to critical care facilities, Vogel said.
Currently, according to Haque, 74 percent of medical professionals are "meaningful users" of health IT. "That's not enough," he said. The government needs private sector help in adopting practice transformation systems.
Beyond improving systems, Haque said, there's a real need to engage consumers better and to encourage consumers to demand better service at lower cost.
Some headway has been made, he said. The Blue Button initiative, which allows patients to view their own health records online and download information, is a start. Patient-generated health data cannot yet be entered into the system, however, which limits its usefulness.
Haque also focused on the needs of rural Americans, commenting that those areas must have expanded broadband capability to ensure meaningful use through sharing information. The expansion of broadband and telehealth acceptance is particularly important for consumer engagement.
"Technology makes information sharing better," Vogel said, but there's a significant challenge in ensuring technology keeps pace with policy changes.
Integration is another challenge. Vogel pointed out that HITECH implementation is a system of systems that makes it difficult to meet deadlines and keep information current. This is further complicated by the need to balance a growing participant base against limited budgets.
Nonetheless, from the FDA perspective, technology continues to evolve and accelerative massively. FDA's Klosky noted that data standards have helped the agency manage lines of business across enormous data sets. Having mineable health data and product quality information is essential for 50 percent of the FDA's entire mission, he said.
The FDA conducts over 40 million inspections of raw materials and products annually. Risk engines determine how to use evaluation criteria and how inspections are done, Klosky said, and mobile technology is very important in helping to make determinations about material inspections.
INTEROPERABILITY AND DELIVER
When it comes to sharing health information, "Interoperability is vital to delivery," Hague said. Interoperability and information exchange is essential at the state and community level, such as hospitals and small providers, as well as long-term care and behavioral facilities.
Clinical decisions from a patient's health care providers must be in the EHR system whenever a patient enters a facility, Haque said. Not having the right patient history information makes for poor care and greater expense.
Beyond patient history, however, interoperability is important for the economics of health care.
Data related to payments also must be shared among organizations and providers. CMS's financial IT system includes processes for registration, attestation and payment. The system takes feeds from multiple systems to determine provider eligibility.
Fortunately, Vogel says, current business intelligence tools offer different views of process – case status, cases in queue, and payment information for example. Dashboards provide an "invaluable view" of what's happening in the system.
CMS has seen a steady increase over time in its number of users. Changing policies and payment models will, of course, affect the number of system users. CMS therefore wants to improve in the area of tech adoption. The increases in available data raise questions of how to manage and use that data to define trends in care quality.
SECURITY, TOOLS AND ACQUISITION
In response to questions from the audience about information security, FDA's Klosky said that, for the most part, "security is baked in." Technical, operational, and management controls are built in with compliance reporting. He pointed out that both connectedness and moving encrypted data are critical to meeting health IT goals.
Vogel agreed that IT policy must be sensitive to concerns about privacy and security of data both in transit and in use.
But the discussion continually returned to the need for interoperability, connectedness, and moving data. Access to data on demographics and drug efficacy is coming online, Klosky said. Tools are now being put into the hands of medical professionals to make shared decisions. "Machine-readable information sharing is where we're moving," he added.
Haque conceded that the government needs to be "more savvy" in the use of APIs and tools for information sharing in health care IT. He also emphasized the need for acquisition improvement to get technology into consumers' hands. He encouraged vendors to demonstrate how their technologies are relevant to meeting the needs of the healthcare community.
Vogel said that government health care IT professionals have to follow rules and regulations for acquisition. She pointed out, however, that IT decision makers should "share lessons learned," to understand how to work within the rules, to make acquisition faster and more effective without having quality suffer.
THE TAKEAWAY
Map your sales messages to current and relevant activities. This part of the government (www.healthit.gov) is getting better about telling us what they are doing; they expect us to show that we've done our homework.
We are not close to real interoperability, so get in synch with roadmaps that take a realistic view of this journey – like the new ONC HIT Roadmap.
Recognize that the huge health industry will need to make structural changes over the next decade to get costs in line with other countries.  Are you helping to make change, or are you supporting the status quo?
The panel asked consumers to be more demanding about access and portability of their health record information across all providers. Anything you can offer that provides open data exchange with built-in security of the data that must to be protected is of great value right now.
This business of sharing data among trusted entities requires a "trust, but verify" component that policymakers are really trying hard to figure out.
This business of sharing data among trusted entities requires a "trust, but verify" component that policymakers are really trying hard to figure out.