The key to understanding the gap between the vision and reality of cloud computing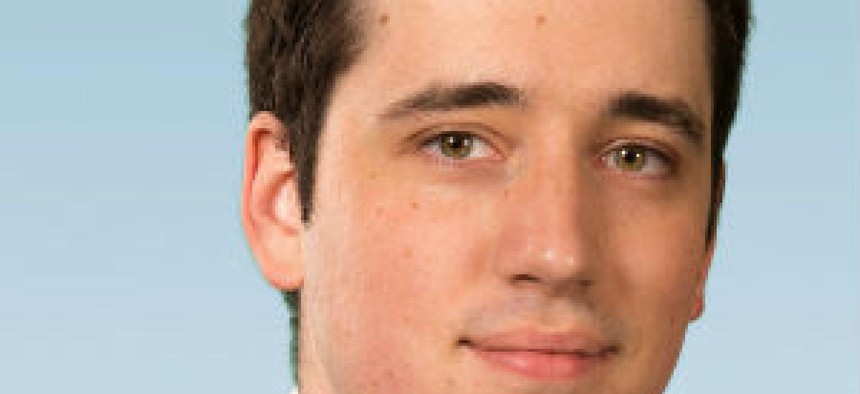 On the surface it might seem that having a strong cloud story is the key to success in the federal market, but dig a little deeper and you'll see the truth is a little more complicated.
In the 1990s, Alan Greenspan, then chairman of the Federal Reserve, referred to the attitudes surrounding the overvalued dot-com market as "irrational exuberance." I'm beginning to feel the same way about cloud technology as a sales cure-all for government clients.
Not that the bottom is going to drop out of the cloud market – far from it. There does seem, however, to be some "unmerited optimism" about relying on the technology as a door opener. The cloud has taken on almost a magical quality among those who sell to government. Many vendors and integrators believe that having a cloud story is the key to winning government contracts, no matter what their core business may be.
On the surface that may be true. When pressed to describe their vision for innovative technology, agency IT leaders do typically reference the cloud. In reality, however, federal IT leaders are still cautious and reluctant in their attitudes toward adopting the cloud. 
Leadership vision is always about rapid innovation and using new technology to pick up the slack in an era of shrinking budgets. However, when it comes to cloud adoption, this vision is offset by concerns about a lack of articulated policy, security, ID management, and questions about access to data.
That gap between vision and reality was made clear in findings this past fall of a Government Accountability Office report on progress by seven agencies in implementing cloud computing. Each of the seven – including HHS, Treasury, and USDA – increased their cloud spending between fiscal 2012 and fiscal 2014. The grand total of agency-reported cloud investments, however, was only $529 million (roughly 2 percent of evaluated IT budgets). These agencies are actually making comparatively little headway in the 25-point plan Cloud First policy of 2011.
So it makes sense to be more guardedly optimistic about the market, and to understand that the lion's share of cloud spending may have happened by now.
Federal cloud initiatives like email as a service already have been widely adopted within government. Government IT professionals are still reluctant to trust government data to a private sector cloud service provider. That will make it harder to move additional mission-critical applications off of government-owned infrastructure in the near term.
What's more, the departments that are interested in private cloud adoption have mostly invested in the necessary infrastructure already.
The obvious conclusion to be drawn is that the rate of migration may decline in the near term, and any future spending increases will happen incrementally, rather than in broad strokes – in other words, we are likely years away from the rate of cloud spending mandated by the Cloud First policy.
Security concerns should also be considered when selling cloud solutions. In the commercial arena, security issues have been largely addressed. In the government, however, the generally slower pace of technology adoption and the need to comply with regulations such as FISMA mean that agencies are still wrestling with identity protection and access management. To avoid what may be seen as undue risk, agencies may balk at new technology, if they're not certain of how it will play in their day-to-day regulatory and compliance landscape.
Now, agency IT leaders are required to make monthly update reports on cloud initiatives, so top-down pressure to continue cloud plans does exist. Nonetheless, try to manage your own expectations of how to use the cloud as sales leverage – and, above all, ensure that you bring solutions to customer security and policy concerns to the table.
If you have a cloud message for federal agency clients, you need to temper the exuberance a bit. Make sure you do all you can to assuage agency security concerns. FedRAMP compliance may not be enough. You need to show how the technology plays into their existing security measures and procedures. That's the real trick to integrating cloud messaging into your approach to winning business.