6 ways FITARA will change federal sales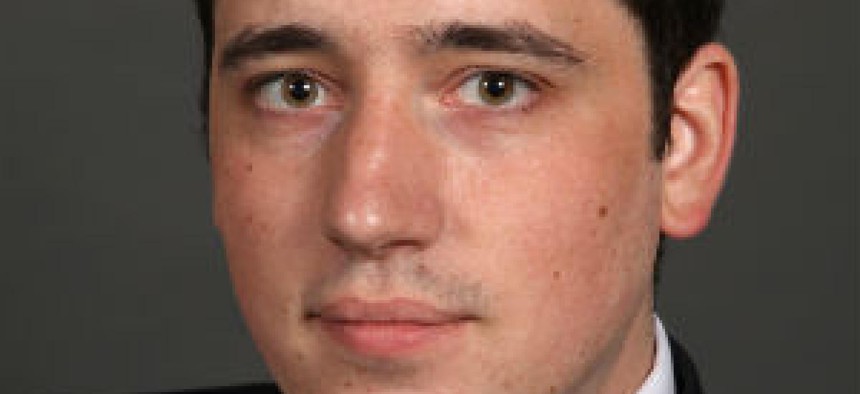 FITARA changes the IT management authority of agency CIOs, and that means you have another stakeholder to add to your business development efforts.
As you may have heard, late in 2014 the Federal Information Technology Acquisition Reform Act (FITARA) made it through both the House and Senate as part of the 2015 National Defense Authorization Act.
The biggest change for commercial technology vendors is a requirement for CIO approval before funds are obligated. That means it's more important than ever for you to understand how your products or solutions fit with the strategic priorities at your target agencies.
Of course, any law that changes the power dynamic between bureaus and headquarters will have deeper impacts – and it's important to remember that program managers and end users will still be the main stakeholders to sell to. Nevertheless, FITARA is going to bring more authority under the CIO's office. Here are six ways that the bill could impact your relationship with your customer's CIO group:
1. CIOs are even more significant in planning. With the exception of the Defense Department, CIOs of major agencies must play "a significant role" in the decision process for all annual and multi-year IT planning and budgeting decisions.
2. CIOs certify IT budget reports to OMB. CIOs must approve the annual agency IT budget request to the Office of Management and Budget, certifying that IT investments "are adequately implementing incremental development."
3. CIOs are key to IT contracts and program changes. Again with the exception of DOD, major agencies will not be able to enter into a contract for IT products or services without the CIO's sign-off. IT dollars cannot be redirected to other programs without the CIO's approval.
Covered agencies may enter into new contracts or reprogram money, as long as they go through the agency's IT governance process, with the CIO as a "full participant" in that process.
4. CIOs can delegate their power. Agency CIOs can delegate approval authority to a direct report for any contract dealing with non-major IT programs.
Component or subagency-level CIOs will need to be approved by the agency CIO (this is different than earlier versions of the bill, which would have done away entirely with subagency-level CIOs)
5. PortfolioStat and FDCCI are law. PortfolioStat and the Federal Data Center Consolidation Initiative are now written into law (although the processes are otherwise unchanged).
6. Out-of-contract buys must be explained. If an agency purchases something available under a Federal Strategic Sourcing Initiative contract without using the contract, they will have to provide a "brief analysis" explaining why.
FITARA also requires the GSA administrator to develop a strategic sourcing initiative to "enhance governmentwide acquisition, shared use, and dissemination of software." For now, there's no deadline or timeframe for this initiative.
It will be interesting to see the guidance emerging from this initiative – particularly the role played by OMB. The bill doesn't require any action from OMB, and we know the administration has been lukewarm on FITARA in the past. Also, if it's up to individual agencies to define the CIO's authority, it's a safe bet that the power will be uneven across agencies.
For now, the main thing people need to remember when selling technology to the government under FITARA is that a CIO, or at the very least a CIO-appointed delegate, will have to approve all IT contracts – which makes it more important than ever to target your sales campaigns at both the executive and program management level.
It will likely be at least a year until the full effects of FITARA are felt, but it's not too early to begin incorporating those effects into your sales strategy. The bottom line is that it's now more important than ever to understand the mission of the agency you're targeting for sales. You'll have to know the agency drivers and strategic initiatives, and you'll need to explain your products in those terms.