Contractors have more than one pipeline to worry about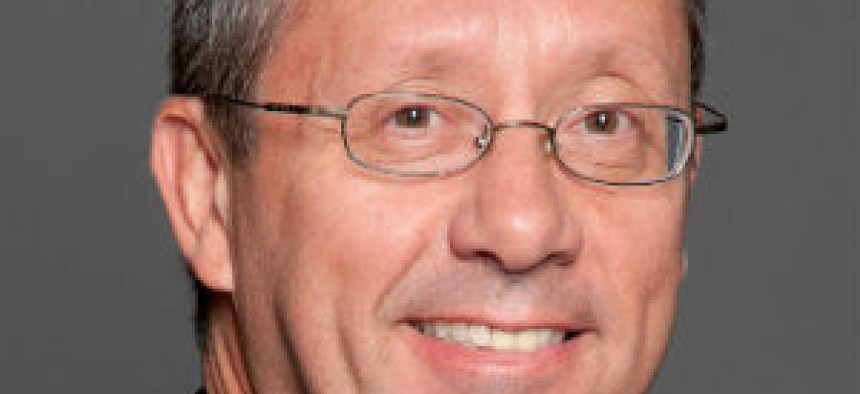 Leidos executive Rob Zitz makes the case about why it's important for companies to worry as much about the talent pipeline as they do the business pipeline.
As CEOs and chief operating officers worry about the current government contracting market trends, their business development leads are scrambling to find new business opportunities for their pipelines. But are they focused on the right pipeline?
Evidence suggests our intake of job applicants with appropriate science, technology, engineering and mathematics (STEM) skills will be lacking. U.S. STEM jobs are projected to grow by 14 percent by 2020. Data suggests 62 percent increases in biomedical engineers, 36 percent in medical scientists, 32 percent in systems software developers, 22 percent in computer systems analysts, and 16 percent in mathematics jobs in the near term, but less than 25 percent of American high school seniors are interested in STEM fields, and the numbers of college graduates with STEM degrees is declining.
When compared to 60+ other industrialized nations, the U.S. consistently ranks in the middle of the pack with respect to STEM education. We fall in the mid-20's in math and rank in the 30's in science. This trend is bad for business, bad for the economy and bad for our national security.
The successes our nation has experienced over the last several decades were due to our prowess in science, technology and engineering.  Our innovation drove new markets and profits, and grew our economy. Our nation's welfare is dependent on a strong STEM workforce to constantly improve critical infrastructures like water, food, and energy supply; health services; and computers and communications. We also depend on STEM for our military capabilities, intelligence, and cyber security.
With so much riding on a STEM pipeline, it is more critical than ever for industry to join forces with government and academia to help increase STEM awareness, offer assistance and engender the kind of support needed to encourage K-12 students to learn about and pursue STEM degrees and career fields.
This is why events like the March 8th WashingtonExec K-12 STEM Symposium sponsored by Leidos are so important. Industry and government alike need to attract young people to pursue STEM education by exposing them to the vast opportunities in STEM careers.
The event was attended by over 1,500 participants, with teachers, parents and students having fun, learning, and getting hands-on experience. Attendees talked to motivational speakers including Sandy Magnus, a former NASA astronaut who spent over five months in space, as well as senior executives from the Department of Homeland Security, the National Geospatial-Intelligence Agency, Google, Northrop Grumman and Leidos.
The symposium offered a unique experience for students to interact directly with members of industry and government in STEM career fields.
The symposium also included a large number of exhibitors including the U.S. Army Educational Outreach Program, FIRST Robotics, The Children's Science Center, The U.S. Air Force Association's CyberPatriot Program, NASA, George Mason University, and many others.
Key themes throughout the day included the need to encourage children to explore STEM at an early age; that growth comes from trial and error; and most importantly the turnaround in U.S. STEM education must be through a strong partnership in which industry can play a leading role.
CEO's and COO's need to routinely ask about progress in this pipeline too. Attention from the top of an organization to the bottom is critical.