The lifesaving imperative of adopting new technologies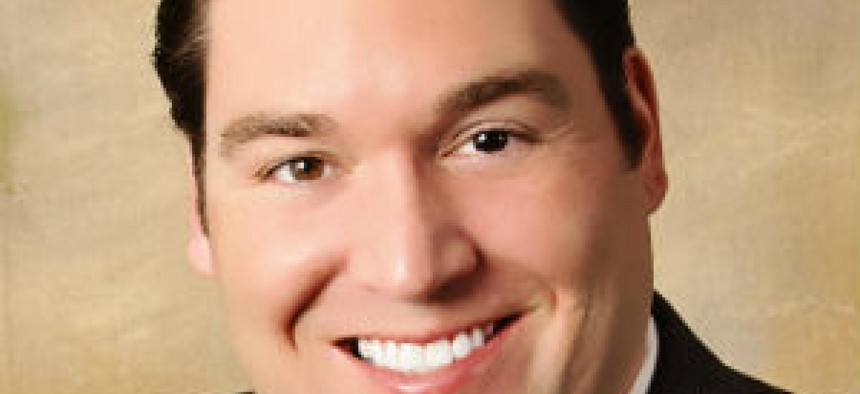 With the rapid rise of new mobile and geospatial technologies hold the promising of reducing costs while increasing capabilities and above all, saving soldiers lives.
The need for visual, real-time intelligence during battle has never been greater. Given the complexities of modern and often irregular warfare, many within America's defense and intelligence communities recognize the vital role of geospatial intelligence.
Gen. James R. Clapper, the Director of National Intelligence (ODNI), once said that geospatial intelligence is the "foundation for all other intelligence disciplines." It informs nearly every action from the command center to decision making by soldiers on the ground.
New geospatial technologies are rapidly linking operations and intelligence in ways never before conceived to protect soldiers.
However, as the defense and intelligence communities evolve, there are still barriers that slow the adoption of potentially lifesaving technologies. These barriers include redundancy, technological bloat, training difficulty, cost and data control among others.
For far too long, the defense and intelligence communities have had to rely on complex geospatial systems that were very cumbersome and time-consuming to use, which slowed down the ability to deliver real-time intelligence into the hands of the warfighter.
The next-generation of defense technologies has the ability to overcome these barriers. Instead of building massive new technology systems, innovators are creating nimble, user-friendly technologies that would be familiar to anyone with a smartphone or personal computer.
In addition, these new solutions are more cost-effective to implement, more streamlined and provide a level of simplicity and elegance that do not require intensive training. These new technologies are core to the situational awareness that drives decision-making for the Defense Department and the intelligence community. They provide users with the ability to quickly distribute and visualize life-saving information to soldiers in combat.
As far back as the Empire Challenge event in 2011, mobile smartphones were being tied directly to everything from biometrics analytics to full motion video feeds from live sensors. The technology has matured since that time and requires deliberately coordinated effort to make it into day-to-day military operations.
For example, U.S. Strategic Command is leading the way with handheld GPS solutions that help the warfighter effectively navigate and lock in on key targets. These solutions allow the command to coordinate all of the intelligence, surveillance and reconnaissance capabilities required for U.S. and coalition forces to have a decisive edge that supports the mission and saves lives.
With sequestration and other fiscal pressures pushing down on America's defense and intelligence communities, the need to find highly cost-effective technologies is paramount. While budgets are being cut, the reality is that mission requirements and threats are only increasing, creating the need for innovative solutions that drive smarter and faster decision-making.
One way new technologies are addressing this challenge is by leveraging existing commercial systems. For example, Google Earth's web interface can be modified to integrate and visualize intelligence data sources in one user-friendly location. This technology is evolving rapidly too.
These types of tools that modify Google Earth's interface can help reduce both cost and time to deploy a completely customized geospatial solution, as well as integrate with existing data sources for enhanced visualization and knowledge fusion.
Southern Command has used this approach for some time and their merged operations and intelligence picture provides concise information for expedited decision making. This technology provides unprecedented, real-time, visual information to protect soldiers.
These are examples of how providing actionable real-time intelligence has never been more important. For many years, both industry and defense leaders have played key roles in advancing innovations that meet these mission objectives.
With threats continuing – whether natural or man-made – the need for the right geospatial intelligence solutions has never been greater. While we face diminishing budgets and two wars wind down, we all must collectively strive to provide the right solutions that bring operational intelligence to any situation, whether the battlefield or for a coordinated humanitarian response.
Times are changing quickly and it's imperative to take an adaptive view of new technologies.
Resistance to change was more of an option at one point, but compelling new drivers for change such as fiscal pressure are ushering in a new period where change must be embraced. Doing so will support the rapid convergence of operations and intelligence and, ultimately, save lives.