DOD gets serious about supply chain security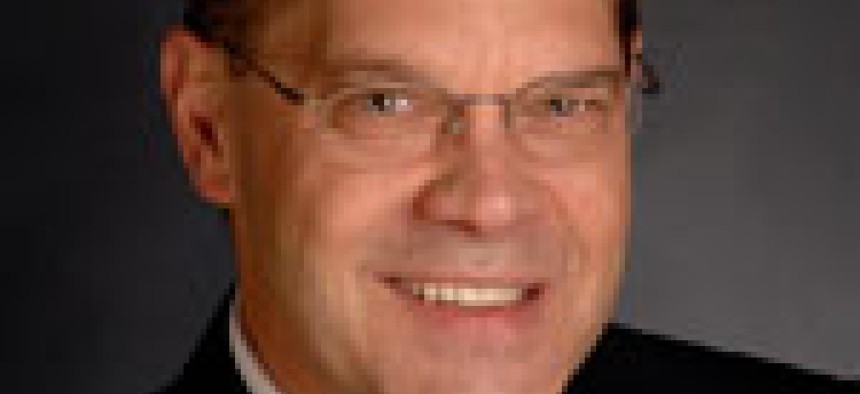 The Defense Department is stepping up scrutiny of contractor supply chains and if you can't declare it safe, you'll be at a competitive disadvantage.
Federal contractors are going to be hearing the words "supply chain" a lot over the next 18 months. Having a certifiably secure supply chain will eliminate a potential mark against your selection as a source, just as having the appropriate contract vehicles eliminates friction.
The 2013 National Defense Authorization Act became law last month, even if the defense budget remains mired in politics.
Both Congress and the Office of Management and Budget have been concerned for some time over how prime contractors' supply chains are really the government's supply chain. This is an understandable concern, given the degree to which manufacturers have abandoned vertical integration in favor of assembly and integration of many suppliers' parts, including software.
The 2013 NDAA instructs DOD to keep counterfeit parts out of the supply chain. Fakes have bedeviled manufacturers and distributors for many years. At one time the problem centered on phony fasteners marked as high-strength and substandard copies of multi-pin, mil-spec connectors. In recent years counterfeiting has spread to integrated circuits. Counterfeit ICs might be blacktopped used parts or reverse-engineered copies. Such parts may function, but less reliably. Or they may be programmed with hidden spyware or backdoors for espionage.
So who is responsible? Cool heads prevailed in Congress. They made the counterfeit issue a shared responsibility across the entire supply chain. The government can't simply wash its hands of the issue and force manufacturers to assume responsibility to control counterfeiters.  But manufacturers must secure their own supply chains. Nor can contractors assume all the risk, but they can agree to only buy from reputable sources.
Section 833 of the 2013 NDAA deals specifically with electronic parts. It says the cost of corrective measures when counterfeit components are found that are not a contractor's responsibility if -- and this is a big if -- the contractor "has an operational system to detect and avoid counterfeit parts and suspect counterfeit electronic parts that has been reviewed and approved by the Department of Defense."
Also, if the government has supplied electronic components and they turn out to be fakes, the contractor is off the hook, provided it has given timely notice of bad or suspect parts.
But arguably the most important action a contractor must take is to source items directly from the original equipment manufacturer or an OEM authorized channel partner.
If these conditions are not present -- OEM authorization, an approved system to detect and avoid counterfeits, the parts are government-supplied and timely notice of suspects are reported -- then the rework or replacement cost burden falls on the contractor. The enacted version, by the way, is a significant improvement over the 2012 bill and the Senate version of the 2013 one, both of which placed all the burden on contractors with no safe harbor for earnest use of industry best practices such as only purchasing through OEM-authorized channels.
Sales and marketing operations don't dictate a manufacturer's purchasing and supply chain management practices. So it's a good time to make the internal rounds and impress on the procurement and manufacturing side of how important both good practices and visibility into them will be to federal sales.
Keep in mind, final rules on implementing Section 833 are months off, probably not years off as is the case with some rules since DOD has been working on this issue already for a few years. So it's by no means too soon to get your ducks in line.
While you are at it, also get familiar with a new acronym which I am now coining -- BSAP, pronounced Bee-Sap. This honey comes with stingers. It stands for Baseline Software Assurance Policy. It is detailed in Section 933 of the 2013 NDAA. Congress has aimed this policy at making sure software developed for or sold into trusted DOD systems is free of cybersecurity weaknesses.
It requires use of automated analysis tools to test for vulnerabilities throughout the software lifecycle. And it calls for detailed risk identification and prioritizing strategies. All of this is to be baked into contract requirements and used in source selection. DOD officials have a year to figure out the testing methodologies and standards, including "how the Department might hold contractors liable for software defects or vulnerabilities."
Again, there's time before DOD translates the legislation into rules. But in both cases the sense of Congress, and therefore of DOD, is clear. Pentagon buyers will be paying a lot more attention to the component parts of the systems they acquire.