4 strategies for thriving in today's market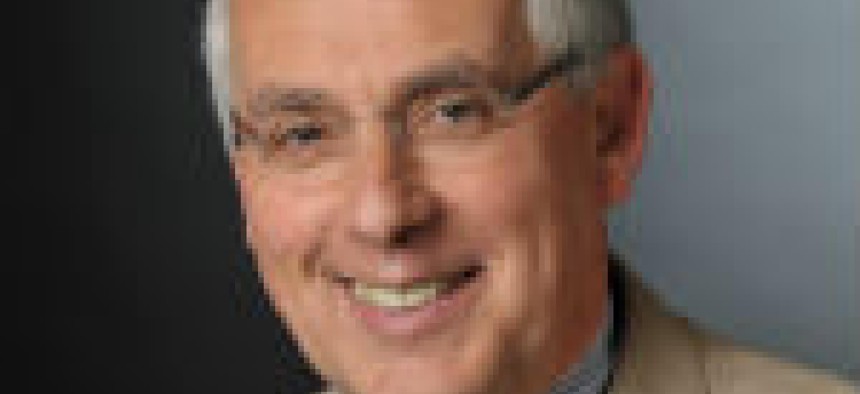 Sure times are tough, but here are four business strategies focused on helping your customers and your company succeed.
For the last 20 years, three things could be counted on -- death, taxes, and ever increasing government IT budgets.
Well, as we all know, the world is changing and there's a strong likelihood that come 2013, the government will pull back on IT spending, perhaps dramatically.
How do IT vendors and others who do business with the government prepare for this potential new reality? How can any business prepare for a day of reckoning, when all that it has known might disappear, or at least diminish?
If I've learned anything in business, it's that change is inevitable and you better spend some time planning, or you'll end up in the buggy whip business just as the first Model Ts are coming off the line.
What to do in today's uncertain environment? Here are my best suggestions based on a few decades of management experience:
Get closer to your customers
The best way to do this is to literally get closer to your customers by spending time with them. You must become an asset to them well beyond whatever goods or services you deliver. You can do this by investing more time and effort asking questions about why they are heading the way they are heading with their decisions.
The simple question "why?" is really quite powerful. Rather than simply fulfilling orders like a cashier at a fast food restaurant, take the time to question the order in the first place. Ask why do you want that particular solution? Or why are you doing it that way? And then listen. Be naive in your questioning and avoid making assumptions.
Bringing fresh eyes and fresh ears to your customers can help you increase the scope of a project or create an entirely new one. Try to find places where your expertise exceeds that of your customers and identify situations where if the customer were to do the job themselves - without your expert assistance, they would spend more time, more money and be less efficient.
Take ownership of your customer's success
A great consultant's job is not to find out what the customer wants, but to determine if what the customer wants is really what they need. Look at what the customer is trying to fix and come back with a better solution that's easier to operate and more efficient or perhaps cheaper.
Recently our company took a look at an request for proposals for a large federal agency and instead of just bidding, we went back to them and said, What are you trying to do?
Once we understood their goals, we suggested they consider a different solution with which they ultimately agreed. Our scope of work ended up being much larger than the original RFP, we unseated the incumbent vendor, and now are a deeply trusted partner.
Why? Because we took the time to understand their business and identified a better way to help. Who do you think is in a better position to get the opportunity to provide the next bid?
Find new revenue streams
This might be obvious, but if the way you've always made money is about to take a big hit, you better start thinking about new ways to make money. In our business, for example, we had grown accustomed to government customers replacing networking gear every three years as the manufacturer announced an end of life or end of service on a particular product. But in the new era, we must be sensitive to the customer's need to extend the life of an existing investment. This results in new opportunities to extend our vendor's support plans beyond their basic service periods in addition to extending our customers' limited budgets.
Recognize that these are difficult times and difficult challenges
You don't have to go it alone. One of the best ways we've found to help customers is to create a customer advisory board that on a regular basis brings together the smartest customers we work with in one room. Together our ideas multiply. And in this direct and honest non-sales oriented environment, we often learn about our customers' needs in much more detail, enabling us to hone in on even more efficient solutions.