What Moneyball teaches about federal budgets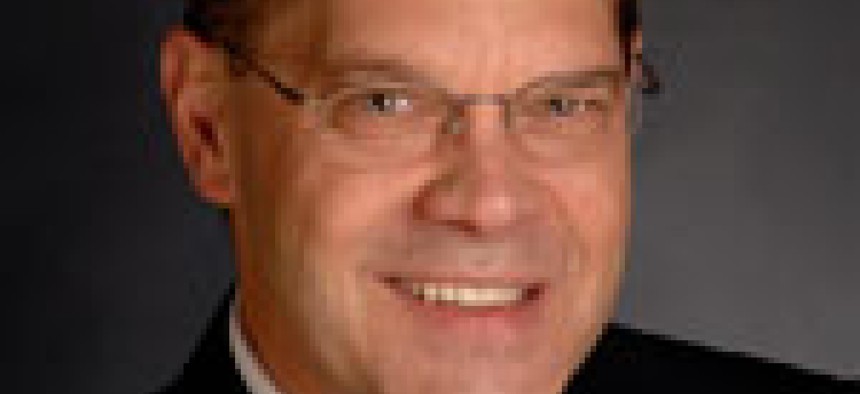 Steve Charles offers five questions to ask when analyzing your sales and channel strategy in the face of changing government buying practices.
In the 2011 movie Moneyball, Brad Pitt depicts the real-life Oakland A's general manager whose goal is not just to win but to change how the business of baseball operates. It emphasizes baseball by service delivery metrics, not glitzy players.

It's not a bad analogy to apply to the federal government and how it's evolving the manner in which it acquires information technology. Another way to put it: The government is shifting from CapEx to OpEx. Sounds like a detergent comparison, but it means budgets will gradually transition from capital expenditures buying things -- towards paying for the output of those things as operational expenses.

Why? For one thing, operational expenses are more predictable and steady. Unlike capital expenses, they can easily be tied to mission delivery. Even in cases where the government is buying technology products, contracting officers, program managers, and CIO staffs are trying to fashion deals in such a way as to bring more cost predictability, hassle-free provisioning and direct fiscal linkage to program performance.

This is clearly evident in the move to cloud computing. In fact, agencies such as the Interior Department, which are moving to cloud e-mail providers, are doing so indirectly, using a service contractor between themselves and the cloud services provider. The latest report from the Office of Management and Budget shows the government isn't foolin' about moving to cloud-based services: 40 of the 78 originally identified projects have in fact moved. All this before fiscal 2013--the first budget request since the cloud first policy--has gone into effect.

The General Services Administration provides another example. Among its Federal Strategic Sourcing Initiatives you'll find print management. GSA describes it as "a holistic acquisition approach" that gets agencies out of the business of buying printers, paper and toner. Instead they buy printing and copying. A contractor handles the equipment and supplies, giving the user consumption and spending reports. Now, GSA is expanding the year-old program with a small business set-aside vehicle.

But the service delivery orientation is also evident in less obvious examples. When the Navy signed a three-year, $700 million contract for Microsoft products, it did so through a reseller that will help the Navy manage its volume licensing agreements and its eventual upgrade to Windows 8. Most reporting treated the contract as a pricing deal, overlooking the services the reseller will provide.

Technology vendors must update their approaches to the federal market. The matter has become more pressing in the current budget climate, with the threat of real spending cutbacks. One thing that won't change, or shouldn't, is the need to convince federal customers of the usefulness of your technology relative to their particular missions. Even if the government pursues a once-removed strategy involving platform-as-a-service, it may still specify the exact technology it ultimately wants delivered. This means that technology vendors should work closely with the reseller partner closest to the customer.

Technology vendors should redouble their efforts to show why their solutions offer the best value in particular environments while making it easier for the benefits of their products to be delivered in alternative models. It's time to rethink demand generation and channels of distribution in light of these new customer requirements and computing models.

Vendors should analyze the following points in order to develop their sales and channel plans:

1. List all activities needed to bring technology to this new marketplace
2. List all the types of partners in the ecosystem
3. List which activities are best performed by the manufacturer
4. Map the remaining activities to the various species of partners
5. Develop go-to-market plans that compensate partners for performing the activities needed.