Is cost cutting holding your growth prisoner?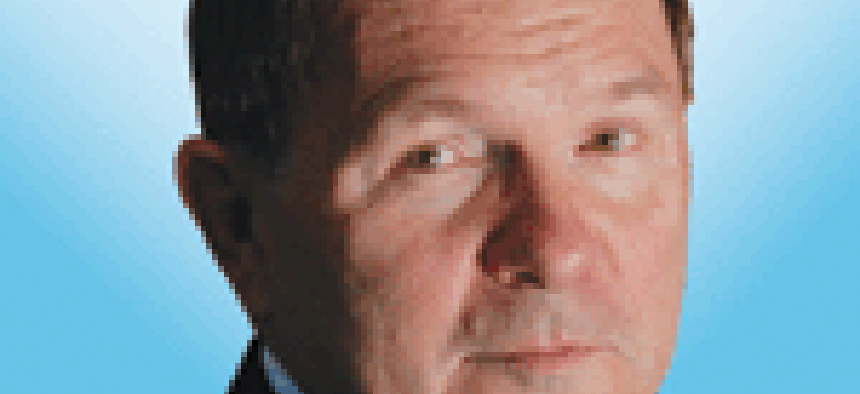 During tough times, businesses often makes cuts to sustain profits. But sometimes those cuts make growth even harder to come by.
Ask any vice president of human resources and they'll share how personnel training and development is the first to get cut in a downturn. From a chief financial officer's standpoint, training is expendable when revenue is flat or declining, and profit margins must be maintained at all costs.
While following this traditional strategy may stop the bleeding, what will it mean for the long-term revenue growth of your organization?
---
RELATED ITEM
Click here for a whitepaper exploring dangers of cutting training and development.
---
Accenture conducted a survey in February 2012 of 500 senior decision makers from across European public and private organizations. The survey revealed that 72 percent of respondents agreed on the need to increase investment in skills training. However, only 18 percent planned to do so over the next year.
As quoted in HR Magazine (UK), Mark Spelman, managing director at Accenture said, "There's a double paradox in that European businesses are cutting back on skills development at the very time when they should invest more; and skills shortages are persisting in spite of a very large pool of unused talent here and across the world.''
Viewing training and development as overhead and cutting it to increase profit contradicts economic reality. As one professional recently commented, "Training should really be seen as an investment in human capital, and vetted for [return on investment] on a case-by-case basis." However, financial markets drive the need to show profit, and long-term growth is suffering.
The story is similar across the pond. U.S. firms have slashed training budgets despite a global skills shortage. This policy is particularly dangerous, and the damage is most evident when you evaluate a business development organization. As one telecommunications vice president offered, "Over the years, I've discovered that when you have a revenue shortfall, that's not the time to cut back on training. On the contrary, training dollars usually need to be spent to fix the problem."
So how does this affect the government contracting industry in the United States.? It means that long-term sustainable revenue growth is being held hostage by a sweeping financial strategy employed in lean times. Among contractors, we see scores of business development operations being decimated by retirement of senior individuals. Head counts and accompanying personnel costs are down at the expense of efficiency and results.
Inexperienced business development folks are left to hold the line with no room for error. They're expected to perform at 100 percent efficiency to acquire strategic new business, farm for organic growth, and keep all recompetes while facing exponentially increasing competition.
The director of key accounts for a state energy efficiency program shared her concern about the lack of business development training for the engineers in her organization. She offered the analogy that it wouldn't make sense to take a recently graduated engineer with no experience and put them on an energy assessment project. Yet engineers are routinely thrown into the public face without any training in business development.
So what then does BD training return? A director of engineering in maritime services offered her opinion on the high value trade-off. She argues now is the most important time to optimize the business development process and skills rigor. Small investments return lean, highly competent teams who engage more effectively with clients.
Her high performance business development team gives her company measurable advantages over the competition in a market where it is challenging to differentiate yourself. More specifically, she asks, "Why would I offer the customer anything but my 'A' or five-star problem solving team? We sustain consistently high win rates and enjoy an ever expanding network of trusted colleagues, clients and partners."
Ironically, this is the dilemma in which many government contractors find themselves during this critical juncture in the industry. Visionary leaders, who defy this double paradox, risk breaking from their peers to seize revenue growth opportunities obtainable through investments in personnel training and development.
Will you invest in training and development now to position your organization ahead of the curve? Your probability winning and growing your revenue depends on it.