Army told to redo $475M IT services buy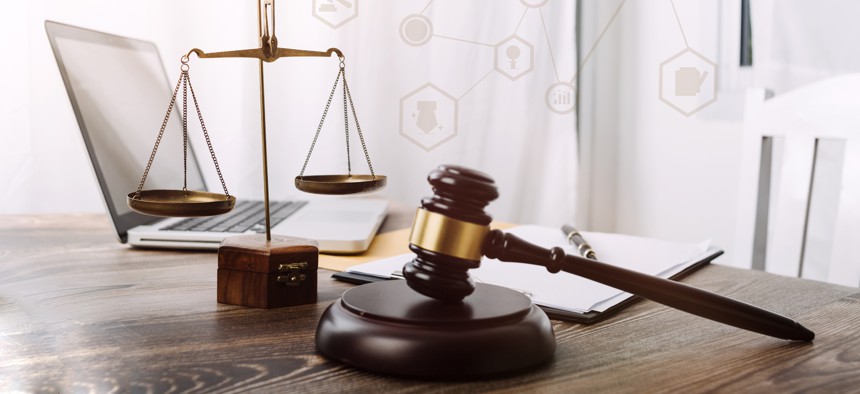 The Government Accountability Office agrees with a protestor that parts of the solicitation didn't make sense.
The Army sent mixed signals in a solicitation for IT support services and the Government Accountability Office now wants the service branch to go back to the drawing board.
GAO agreed with General Dynamics IT's protest against the $475 million task order solicitation came under the Army's ITES-S3 vehicle for enterprise IT requirements.
The Army created a firm-fixed-price task order for IT support and maintenance of command and control, communications, computers and information management infrastructure.
According to the protest decision, GDIT argued that firm-fixed-price task orders aren't allowed under ITES-S3. GAO disagreed with that position, but did agree with GDIT's argument that the solicitation was ambiguous.
GAO found that part of the solicitation described levels of effort, which is necessary for firm-fixed-price, but the solicitation also asked for set labor hours. GAO agreed with GDIT's argument over that being confusing and unclear.
"The solicitation contains obvious errors that create a patent ambiguity as to whether there are a fixed number of labor hours that must be performed," GAO wrote.
GDIT argued that the ambiguity made it difficult to develop a winning proposal. GAO agreed with the company on that point as well.
"The improprieties in the solicitation prejudiced potential offerors because they were not able to compete intelligently and on a relative equal basis," GAO said.
GDIT is the incumbent on the contract and only protester, but the GAO's decision applies to all bidders.
Once the Army reworks the solicitation, bidders can submit new proposals. It isn't clear when that will happen but the current contract expires in August, according to Deltek data.