Protestors lose bids to get on $25B VA management services contract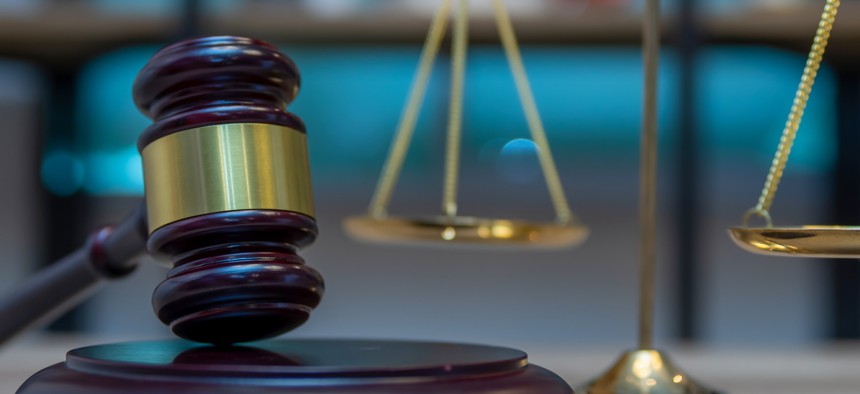 Two firms have seen their challenges involving the "VECTOR contract" denied. A third is still waiting on the outcome of a corrective action.
A pair of companies trying to fight their way onto a $25 billion Veterans Affairs Department management services contract have seen their attempt fail.
The Government Accountability Office has denied protests by Kizano Corp. and Sprezzatura Management Consulting. Both firms were trying to win spots on the Veteran Enterprise Contracting for Transformation and Operational Readiness contract also known as VECTOR.
The VA ran an on-ramp process to add more companies to the vehicle it uses to buy management and business support services. The contract was first awarded in 2017 and a first batch of on-ramp awards followed in the fall of 2022.
Kizano and Sprezzatura filed protests in November, alleging several problems with how VA managed the procurement.
A third company in JSToogood LLC also filed a protest, but that challenge was dismissed in December after the VA started a corrective action. The outcome of that corrective action could not be confirmed.
Kizano challenged VA's decision to designate the company as a "Tier 3" contractor, making it one of the last to be evaluated. That meant Kizano was a long shot from the beginning because the VA first looked at the higher two tiers.
Sprezzatura argued that VA conducted an unreasonable price realism evaluation and unreasonably assigned a weakness to its proposal.
GAO has not released its written decision yet but the protests are listed as denied on the agency's docket, meaning that the companies' arguments have been rejected.
VECTOR on-ramp awards have gone to these seven companies, according to GovTribe data:
Dynamic Integrated Services
Meraki Communications Group
Penbay Technology Group
Reefpoint Group
Revolve Solutions
Strategic Ventures Consulting Group
Tenancy Solutions