NGA previews $850M research, development contract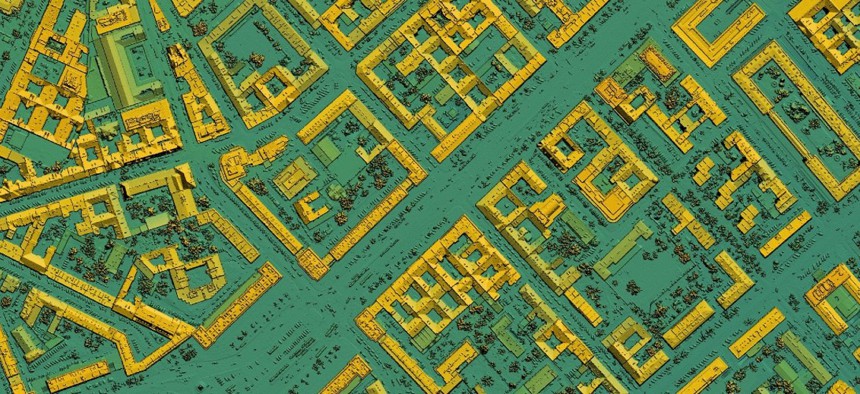 The National Geospatial-Intelligence Agency is looking to build upon and expand ongoing work on further iterating technologies.
The National Geospatial-Intelligence Agency has given industry a glimpse at its plans to compete a potential 10-year, $850 million contract for work described in the name: Research Development Contract.
NGA's plan is to release the final solicitation in May via the classified portal of the Acquisition Resource Center, which intelligence agencies use for their e-commerce functions with industry.
An announcement will go out simultaneously on Sam.gov that will direct interested companies to view the request for proposals on the ARC, NGA said in a presolicitation notice Wednesday.
We note that the solicitation number is HM0476-23-R-0017. NGA expects companies to have approximately 45 days after the final RFP's release to turn their bids in.
RDC will be a multiple-award contract for acquiring services to further test and iterate geospatial intelligence capabilities, including preproduction hardware and software prototypes.
Companies will also work with NGA to integrate the technologies and applications into acquisition programs, as well as connect the agency to cloud computing environments.
NGA has not determined a number of awardees for RDC, but has set its intended small business subcontracting goal at 35%. Work will take place over an initial five-year base period followed by a five-year option period, during which awardees will compete for task orders.
RDC contract is the successor to a program that Booz Allen Hamilton booked in 2018 for broad R&D services to NGA. Known as the Research Contract or RECON, that task order focused on enhancing the tradecraft of intelligence analysis.