NGA clears two protests of $947M professional services vehicle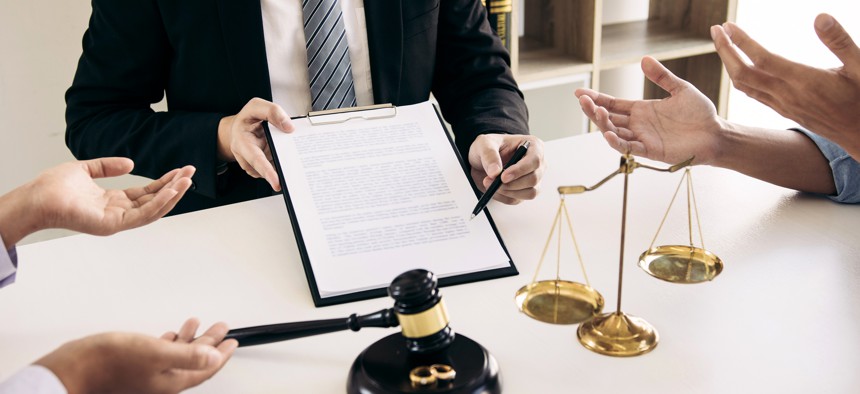 Protests filed by two companies objecting to how the National Geospatial-Intelligence Agency is managing a $947 million professional services contract have been dismissed.
That generally means the agency is doing something to address what was raised in the protests.
Assertive Professionals and Logic Gate filed protests after their proposals were eliminated from the competition for the multiple-award contract known as Clover.
NGA is not conducting a formal down process, but instead is eliminating proposals it deems as not complaint with the solicitation.
With the dismissals, Assertive and Logic Gate are likely back in the competition.
A third protest by NextStep Technology is still active at the Government Accountability Office with a decision expected by Nov. 28.
Clover is the follow-on contract to Emerald, a vehicle for acquiring professional services related to acquisition and business functions.
Like Emerald, Clover is set aside for small business bidders only. Bidders had to submit proposals related to acquisition management, financial management and strategic business management.
The agency plans to make five awards. Emerald has six incumbents.
NGA can continue to evaluate proposals, but cannot make an award until after the NextStep protest is resolved.