GSA plans meeting on climate change and acquisition policy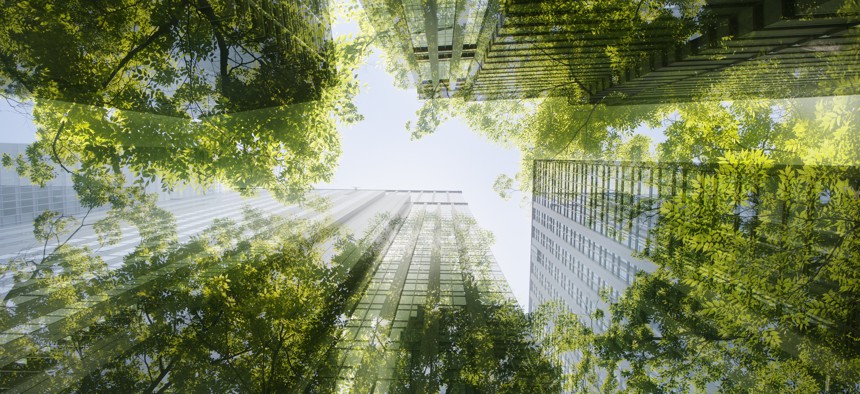 The General Services Administration wants to incorporate concerns around sustainability and the climate into the federal acquisition system.
The General Services Administration is going public with its efforts to incorporate climate change and other priorities into federal acquisition policies.
GSA will hold a public meeting on Sept. 22 of its acquisition policy federal advisory committee. The meeting will be virtual.
The group stood up earlier this year to advise GSA on how the agency can use its acquisition tools and regulatory authorities to embed climate and sustainability considerations into federal acquisition.
"As the federal government's central buyer, it's GSA's job to be good stewards of taxpayer dollars and at the same time to use our buying power to help fuel American innovation and lighten the environmental footprint of what we buy," GSA Administrator Robin Carnahan said in a release Wednesday.
Carnahan plans to give remarks at the meeting.
The committee's membership has not be disclosed yet but according to its charter, between 10 and 30 people will be on it from inside government and outside.
A GSA spokesman said that GSA Administrator Robin Carnahan will announce the committee members at the Sept. 22 meeting.
GSA sought expertise in areas such as acquisition, small business, science, engineering, manufacturing and policy.
GSA announced the initiative in April and this is the panel's first public meeting. The agency said it received 100 nominations for committee members.
The committee will look at acquisition policies and how GSA can work with employees and industry partners to make sure climate and sustainability issues are fully considered in acquisition processes.