DTRA kicks off work on $1B contract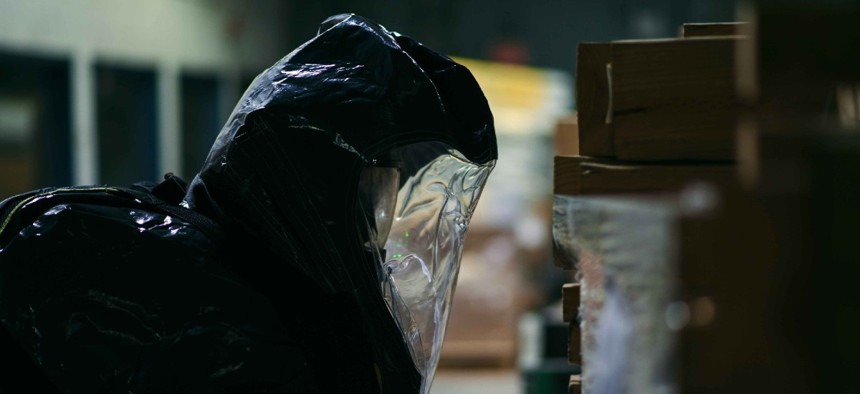 The Defense Threat Reduction Agency gets an early start on the next iteration of the Cooperative Threat Reduction Support Contract.
The Defense Threat Reduction Agency is developing a large, multiple-award contract to support its various efforts to battle weapons of mass destruction.
DTRA explains in a new request for information that it uses multiple contracts for the services currently and wants to hire a group of prime contractors who can provide the full range of services it needs.
A release of the RFI is the start of work on the fourth version of the Cooperative Threat Reduction Program Support Contract, known as CTRIC.
The contract is worth $970 million over five to eight years with expectations of six-to-10 awards, according to Deltek.
DTRA will use the contract to work with other nations, helping them reduce their own stockpiles of weapons as well as reduce the threats they face from chemical, biological, radiological, nuclear and explosive weapons.
Some of the objectives described in the sources sought notice include strengthening the infrastructure of other nations, enhancing their capabilities to detect and deter threats, perform collaborative research projects and meet program management needs.
Comments are due Sept. 16.
The incumbent contracts identified by Deltek run through June 26. Those include Raytheon, Parsons, Jacobs, Black & Veatch and Amentum.
Deltek also estimates that the request for proposals will be released in March 2023 with an award in March 2024.
Slightly more than $1 billion in task orders have been awarded under the current contract, according to Deltek.